Just wanted to do a short post to talk about a whitepaper I wrote for one of the companies that has been a big supporter of this blog, Zephyr, and also invite you to check out a webinar I'll be doing next week on "How trying to learn too much may actually be hurting you–and what to do about it."
Zephyr is a company that creates test management software, but they are also establishing themselves as thought leaders in the development and software testing space by creating and sponsoring quality content, so I was pretty happy to help them out by sharing some of my experiences.
You can check out the whitepaper here: "Getting QA and Developers to Work Together."
(You do have to sign up using a form on their site, but don't worry, they won't spam you.)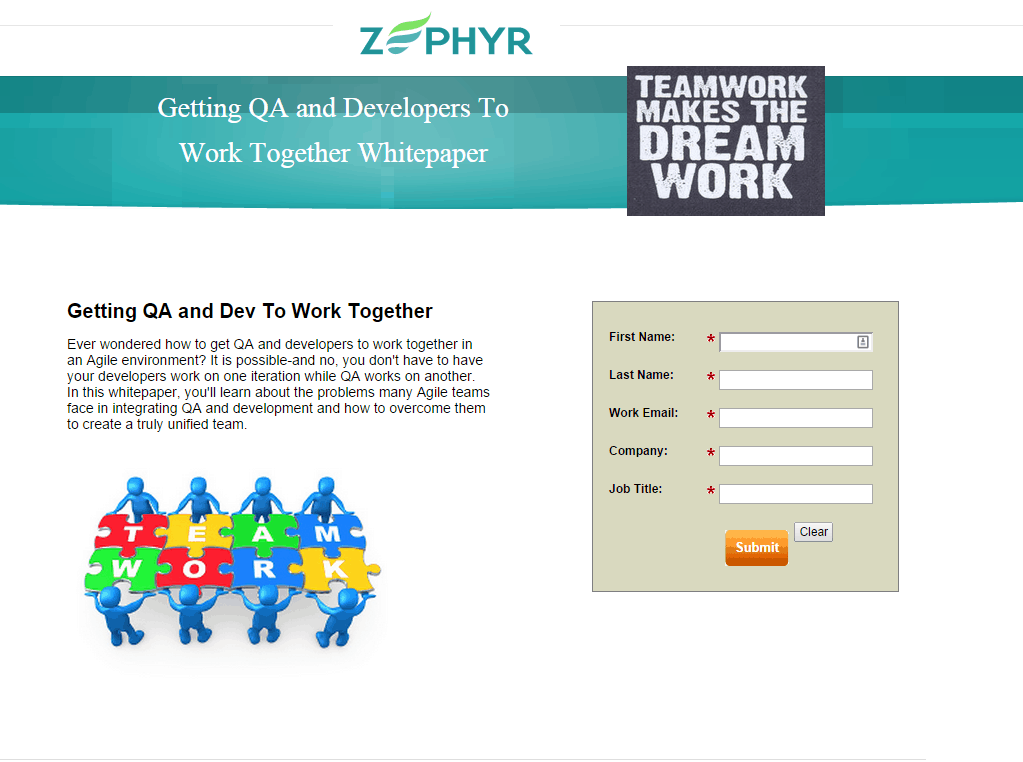 In the paper I tried to address the difficulty of getting QA teams and development teams working together, especially in an Agile environment. I've seen many teams adopting a staggered approach to development where they have the development team work on one iteration while the QA team tests the previous iteration.
If you've been in that situation, you know it doesn't work.
And as for the webinar, if you are interested, you can sign up here: "How trying to learn too much may actually be hurting you–and what you can do about it."
The webinar will be live on Tuesday, July 22nd at 8:00 AM PDT, 11:00 AM EST.
I'll be talking about why I think many developers are overly stressing themselves out trying to learn too much with the crazy pace of technology increases, and I'll be talking about some ways to be more effective in your learning, while keeping your sanity.
It will be a very interactive session and I intent to answer many questions live.
So, if you are interested in either of these, check it out. I'll probably be doing more work with Zerphyr in the future, since they seem to have many of the same views on software development as I do.