I often get asked about test management software. Specifically, which solution is best and which ones I recommend.
So, I thought I would do a little post comparing Zephyr to qTest, since they have fairly similar offerings.
In all fairness, I want to provide a full disclosure and let you know that Zephyr sponsored this post. But… as you know, if you follow this blog, I don't endorse anything that I don't support. One of the reasons I've partnered up with Zephyr is because I believe, not only in their product, but the way they are going about promoting it and helping the software development and QA world in general. They are very focused on providing value and thought leadership and know that by doing so people will discover their products. In my opinion, that is the right way to go about things.
Still, you'll notice that this post is fair to both solutions. Zephyr doesn't get any special advantages.
There are a wide variety of test case management tools available, and it might not be a simple decision when choosing which one is best for your development team. It's important to find a solution that will provide you with all the features you need as well as one that meets your budget. In this post, we will be comparing two notable solutions: Zephyr and qTest.
---

Zephyr
Just as their elegant website suggests, Zephyr is the next generation of real-time test management. Aimed at smaller development teams, Zephyr provides a streamlined user interface designed with its users in mind.
Pricing: The Community Edition is free, but Zephyr also offers an Enterprise Edition available at the price of $96 per user/month. Also for teams that utilize JIRA, there is a Zephyr add-on that costs $10 per user/month.
Features:
Testing Desktops
Project and Department Dashboards
Project and Resource Management
Test Case Management
Management of Requirements
Execution Scheduling
Defect Tracking
Monitor Metrics
Real-time Updates and Reports
Integration with other Tools
Themes (and more)
My experience with Zephyr was great. After receiving an email with download instructions, I was able to get up and running in less than ten minutes. Zephyr's requirements are pretty straightforward, requiring 4GBs of RAM, and at least 5GBs of free disk space. Once you are set up you can access the Zephyr Desktop where users can gain access respective to their role in the system.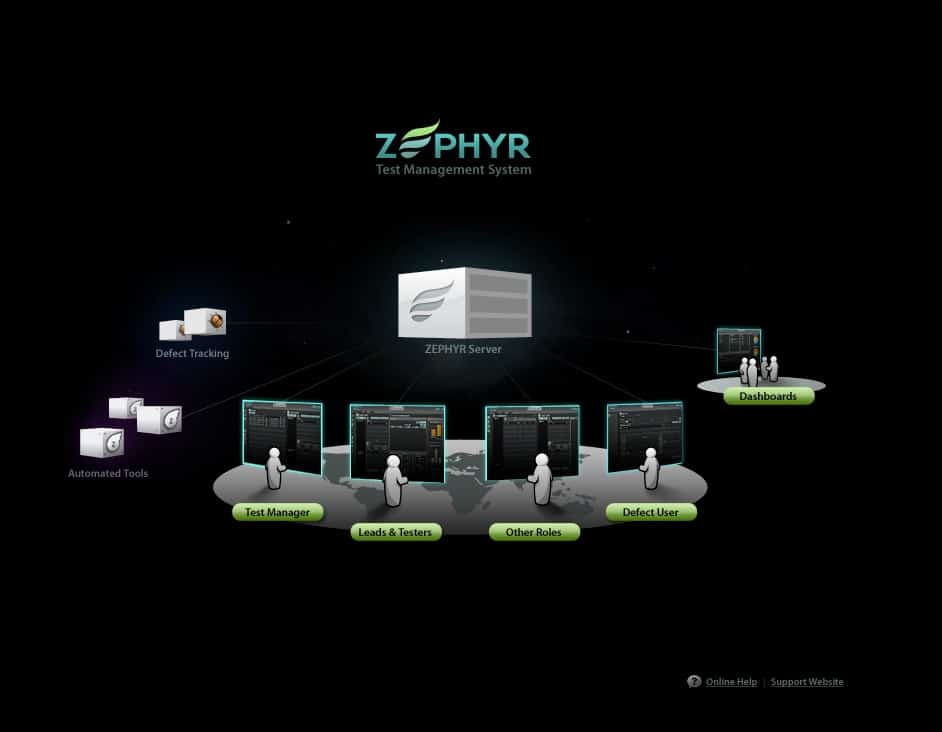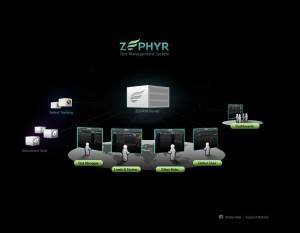 The test manager, typically the administrator of the system, can easily manage the team members and quickly access the information they need. Team members can log into the Zephyr server via their web browsers. All members of the project or department can access the live interactive dashboards directly from their browsers without requiring login credentials. Zephyr makes it that easy to manage your team and update resources when necessary.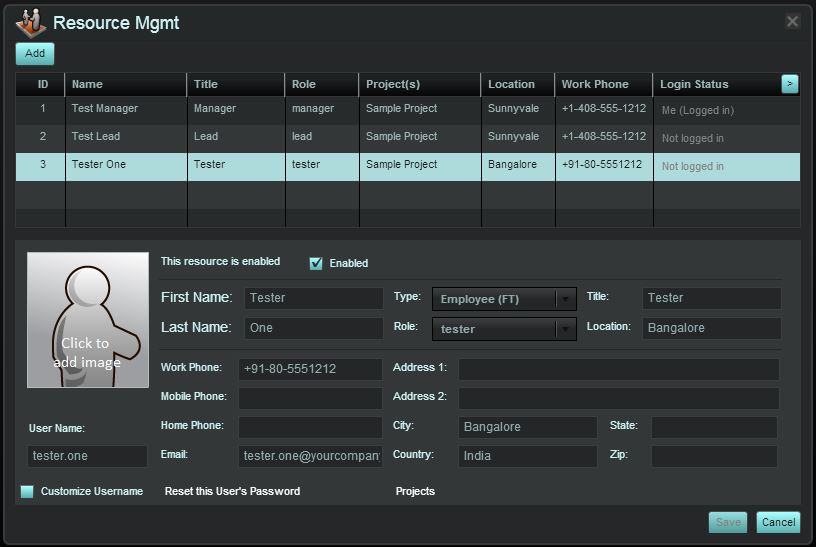 A main selling point of Zephyr would be the interactive dashboards. They provide quick access to useful information for all of the team members. The system is very responsive in displaying the real-time updates. In general, the user interface is slick, intuitive, and easy to navigate. Everything flows smoothly with Zephyr.
The ability to customize the look of your environment is also a nice touch. Zephyr comes with three themes to choose from with the default being Carbon (a darker theme that is easy on the eyes).

Overall I was really impressed with Zephyr. With a free edition available and the ability to upgrade, Zephyr is certainly worth your time and consideration. Zephyr offers a 30-day trial period, so feel free to get started today! www.getzephyr.com
---

  qTest
Developed by QASymphony, qTest is a cloud-based solution for test case management. qTest can be implemented both as an On-Demand hosted solution or an On-Premise application deployed locally depending on the needs of the client. qTest is designed to help you plan your testing, organize your team, maintain and track testing documents, and view real time updates on the progress of your project.
Pricing: qTest offers a range of pricing options. You can contact a QASymphony representative to learn more.
Features:
Test Case Management
Management of Requirements
Test Planning
Test Execution
Task Delegation
Defect Tracking
Traceability Matrix
Real-time Interactive Reports
Integration with other Tools
Due to the fact that qTest is in the cloud, I was able to get started right away with no download necessary. After successfully logging in, I was met with the qTest Dashboard. From this screen the user can do any of the following: manage users and projects, create a test plan, manage requirements, design test cases, execute tests, submit defects, or create and view reports.
The user interface is pretty good. The familiar tree structure on the left panel makes it easy to navigate as does the navigation pane along the top of the dashboard. The built-in reports provide detailed information about testing success, identified defects, and more. These reports allow you to sort results by a variety of criteria including: priority, severity, status, and more.
You can elect to use qTest's built-in defect tracking system, or you have the option to choose from an array of 3rd party defect tracking systems such as: JIRA, BugZilla, FogBugz, Raly, or VersionOne. qTest's advanced queries make it easy to extract all objects such as requirements, defects, and test cases. qTest also makes use of color-coding multiple fields such as the statuses of defects, making it very easy to visually associate which defects need to be addressed.
In conclusion, qTest delivers on letting you test faster, communicate better, and as a result be able to provide quality software. qTest also offers a free trial which is an excellent way to see for yourself whether or not this is the right tool for you. Start testing in qTest and see for yourself. www.qasymphony.com/
---
There is no clear winner in this fight. Ultimately, it comes down to the specific needs of your team. I would suggest giving both a try (I mean, why not? They both have free trials), and gathering feedback from your team members. I'm certain though, no matter which you may choose, you will be impressed by the overall performance and intuitiveness.