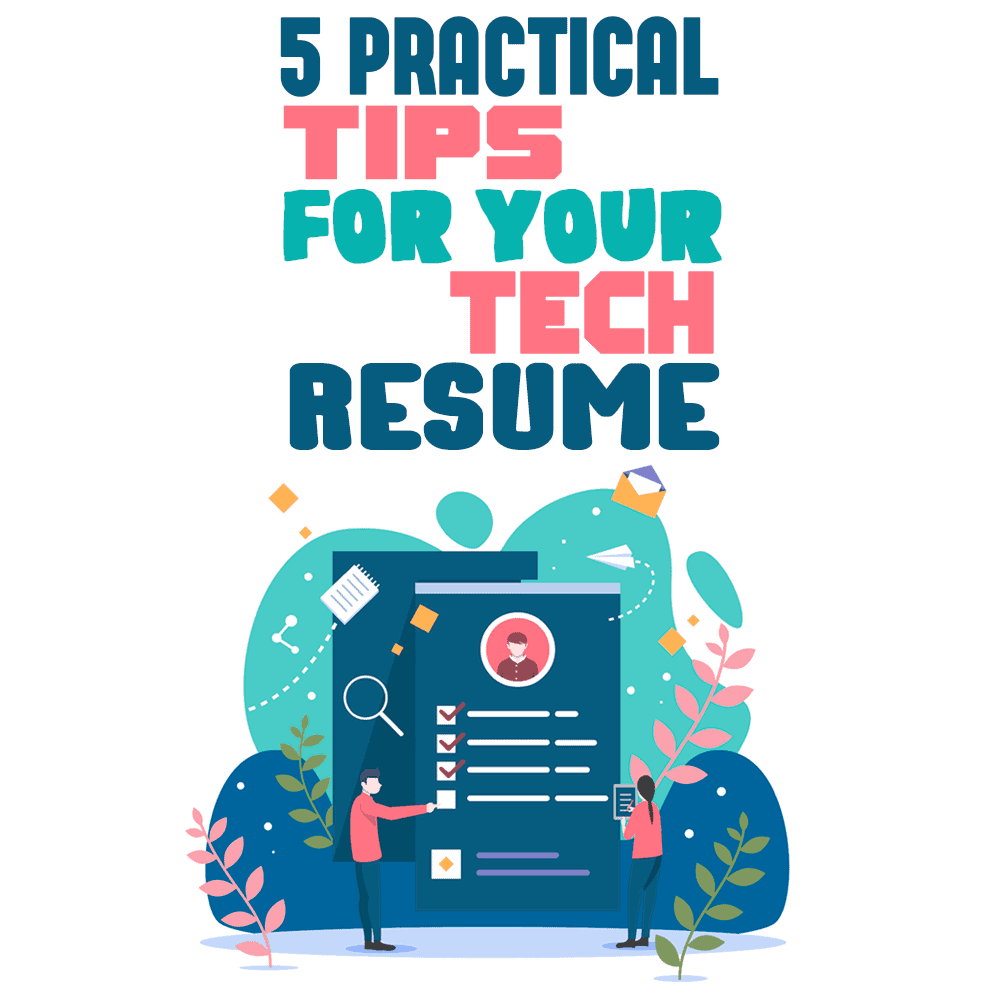 The resume is the document that gets you in the door at a new company. I can't stress how important it is to invest time and energy into this process, since your resume is the first thing that introduces you to potential employers. In this case, it should include enough useful information so that everyone understands that you're the right person. So I can assure you that it will pay off.
In this article, I provide five tips that you should consider when writing your tech resume.
Start With the Basics
It's really important to get the basics right when building your resume, since every such piece of information has to consist of general information that shows who you are, what you want, and what your advantages over others are. Here are some things to keep in mind:
Limit your resume to one or two pages. Generally, if you have less than five years of experience, it should be one page.
Don't use long paragraphs that go on and on. The first time your resume gets reviewed, it might be a brief scan looking for keywords.
Use bullets where possible, as this adds to the scannability of the document.
Explain acronyms—not everyone reading your resume is a techie.
Include your updated contact information and the best phone number to reach you.
Use keywords in your resume. Instead of saying "proficiency in database administration," say "proficiency in SQL Server and MySQL."
Proofread your resume. A typo on a resume is like a black eye. Get a friend to review your resume before posting or sending it out.
I am not going to cover everything about the basics because it's already been covered by many qualified people.
Tailor Resume for Each Job
While this seems obvious, you wouldn't believe how many generic resumes I have seen over the years when I managed the freelance team at the company I worked for. Human Resources folks are matching your resume against the requirements of the position and are searching for specific keywords that relate to the job.
It's important that you highlight your skills and experience to fit the position you are applying for. Yes, every time.
Read the job posting very carefully, and only include in your resume what is relevant for the position. Be specific. If you are applying for a .NET developer position and your resume talks about your vast experience with VMWare, it won't make it past the resume screener. Now, if in fact, you don't have experience with the job's requirements, you may want to consider waiting to apply until you do.
You should also do some research and find out what they look for in a candidate. You can often find this information on the company's website, or if the company is large enough, you might find this information on the web.
It's a good idea for you to keep a full list of your accomplishments organized by skill type or some other categorization. When applying for a position, pull from this list so you are not starting from scratch.
Also, and I can't express this enough, keep track of which resume was sent to which company. I interviewed a candidate a while back, and he was unable to elaborate on a skill included on his resume. He didn't get a callback.
Focus on Results
The consideration of the financial aspects of a business continues moving down in organizations. What I mean by this is, for example, that developers and designers might be asked to consider the ROI on an enhancement before taking on a project. This impacts how candidates are being evaluated for positions.
Today's companies are expecting staff members from all levels to consider the financial ramifications of their investments and projects. This is being felt in IT teams even more as companies invest in technology to drive revenue and reduce expenses. The days of building a slick application because it's cool are over. I suggest that you consider the results of projects on your resume instead of focusing on technology only.
Let's say you built a shopping cart application in your past job.
One option would be to say "Developed a cool shopping cart application in Java and Flash." The better option would be to focus on the business and say "Increased revenue by developing shopping carts for e-commerce websites. The Java/Flash-based application improved user experience which resulted in a 50% decrease in abandoned e-commerce transactions." You get the point.
Not only will the results-oriented accomplishment help you get an interview, but it will provide a topic that I guarantee the interviewer will want to discuss further.
Deal With Employment Gaps
The best scenario would be to limit gaps in employment. If you are in a position where you are unemployed, going back to school to learn a new skill or even volunteering by using your skills and experience can help deal with gaps in employment. You might even turn a negative situation of being unemployed for a period into an opportunity to show how resourceful you are when faced with adversity. Indicate this in your resume.
Also, think outside the box when dealing with the employment gaps.
I interviewed a candidate for a programmer position who had a gap in his employment for a year. I found out that this individual was in the "part-time armed forces" and deployed to Iraq. Even more impressive was that he took on many IT responsibilities during that time, including developing a website for soldiers to share information and keeping PCs and servers running in difficult conditions. This should have been on his resume instead of a gap in employment.
Be creative (but honest) when dealing with employment gaps.
Provide Supporting Documentation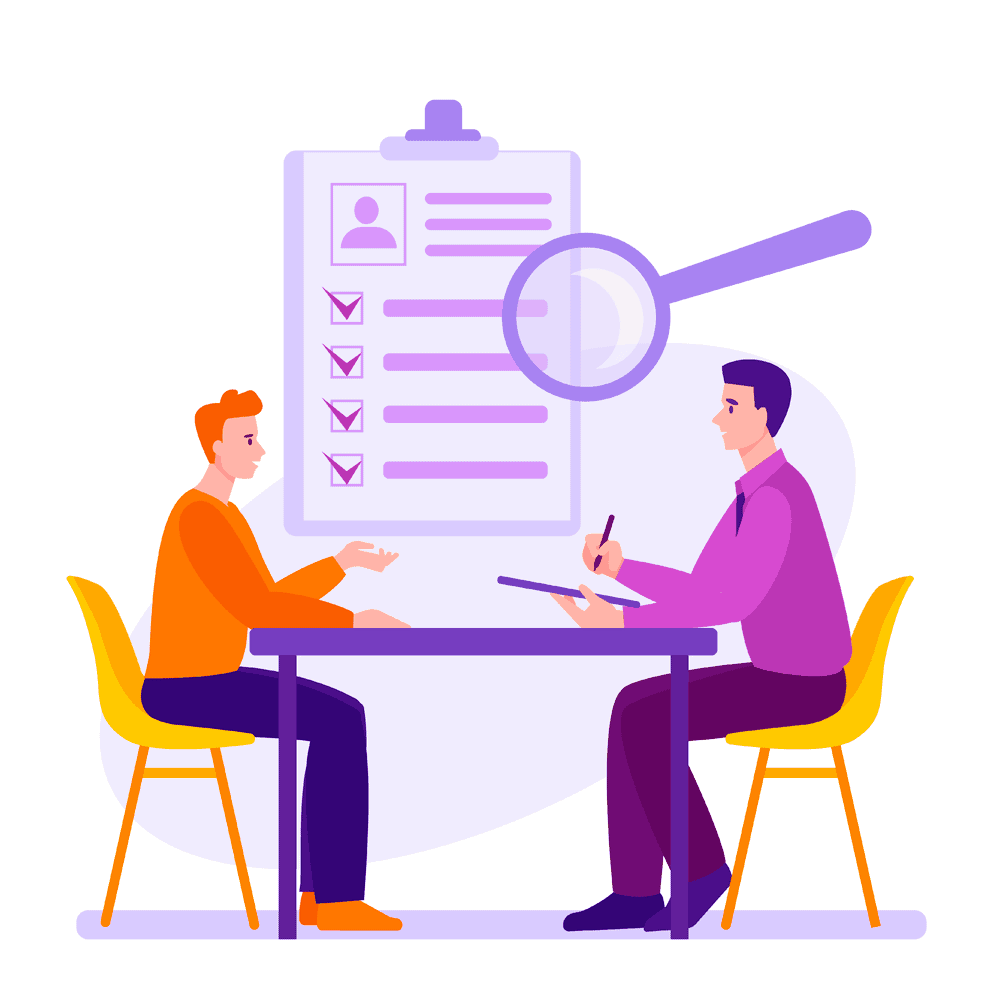 First of all, make sure you clean up your social networking profiles and content. If you have a LinkedIn profile, which I strongly recommend, make sure it's up to date and consistent with your resume (at least the public parts). Remove any crazy profile pictures from Facebook while you are seeking a new job.
As far as supporting documentation for your resume, there are several things you can do that add value to you as a candidate:
Maintain a tech blog. You can showcase your detailed understanding of your particular expertise and also your writing ability.
If you are applying for a design position, a personal website highlighting some of your designs or websites you have developed would be great.
If you are applying for a programming position and want to post some of your code, be careful. You don't want to post thousands of lines of code without context. Instead, provide samples, and explain what problem you solved or what programming method you used. No one is able to pour through your code and try to figure out what you are doing.
Don't forget to reference your personal website or blog on your resume. While Google might not check out your blog when reviewing your resume, any small or medium-sized company will look. This is particularly true if your resume gets sent to the hiring manager in IT.
Succeed in Job Search With Your Perfect Resume
Tech resume writing is one of the most important things you should attend to when you're looking for a new job. In this case, your task is to introduce yourself to a potential employer in the best manner.
There are five main and primary tips you should follow:
Start with the basics.
Focus on results.
Deal with employment gaps.
Provide supporting documentation.
Good Luck!