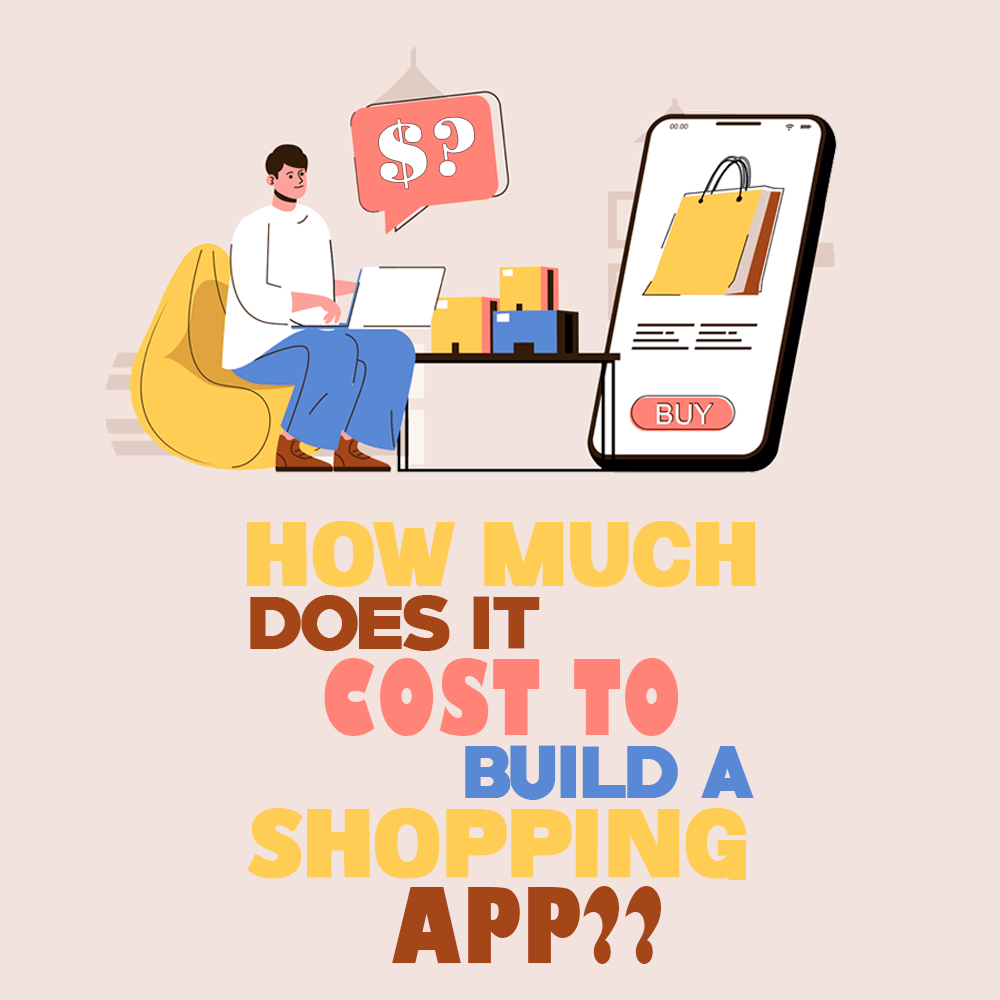 Let's be honest, shopping online is one of the best things we have in the digital world—we should be so thankful for the bright minds who created e-commerce. Isn't it convenient to shop whenever you want with just one click? Online shopping has become the most influential business tool to boost sales and customer engagement.
Thanks to technological advancements, we now have an even better tool: mobile commerce that gives us mobility and freedom. Behind an attractive online shop stands a team of developers who build better shopping experiences.
To help your business keep its competitive advantage, creating an e-commerce app for your business is a must. Mobile commerce has shown to have definite advantages in present-day markets, and this article is going to help you get there.
Why Mobile Commerce?
Migrating brick-and-mortar stores to an online platform has become vital in the past two years. To survive the lockdown of the pandemic and stay competitive, businesses have had to shift their strategic model.
With the expansion of smartphones and mobile technologies, the retail segment simply could no longer stay aside and be offline. The shift to mobile commerce and a sharp rise in user numbers in the past few years resulted in increasing market size from $116.12 billion in 2014 to $467.35 billion by 2019 at a CAGR of 32.1%. The market is predicted to continue growing, and at a CAGR of 34.9% by 2026, it will reach $3,901 billion.
The factors driving the market rise are the global digital transformation of segments, the penetration of online payment methods, and consumer behavior shift. As a subset of e-commerce, mobile commerce has proved to be more prospective and promising. The market is concentrated in India, China, and the U.S., with these top market players setting trends. A key thing to remember is that m-commerce is dynamic; it is a living organism that transforms with new mobile technologies and features to get higher retention and engagement.
So why go for m-commerce? Google research indicates that over 58% of smartphone users check products and prices and make purchases via smartphone. It is a massive trigger for retailers to build a solid customer base and be in constant interaction.
Advantages of Mobile Apps for Retailers
Besides being a platform for online shopping, mobile apps are a great tool for long-term perspective.
Great user experience. Modern users feel more comfortable using smartphones than a website or even visiting the actual store. Even if the user interaction doesn't lead to the final purchase, it still works on making the customer love your app and leads to future purchases.
Building community around the brand. With an attractive interface, candy features, and social network integration, the mobile app will start connecting users and building communities that will share experiences.
Personalized approach. Mobile apps built on AI create a better user experience with personalized offers and discounts as well as automatic product filtering. Isn't it great to have an app that knows you so well?
Company-owned marketing channel. Mobile application is a strong marketing channel to deliver marketing campaigns and get instant responses. With analytics, it is easier to work on campaigns and build future strategies to boost customer engagement.
Ways To Build a Store App
Mobile app development starts with a business plan that is aligned to market demand and the budget. As a first step, it is significant to choose the app development approach.
App Builder
Building a shopping app from scratch can be a challenge, especially if you are short on budget and developers. Fortunately, there are no-code app builders that require little to no development skills and promise to create the app fast and cheaply. Still, this approach is limited in user interface (UI) solutions, has lower conversion rates, and is a less effective retargeting tool.
Native App Development
Native mobile apps for Android or iOS are the most effective way to get high-response products. Every detail in the native app matches the OS; it matches Buyer Journey and branding, works smoothly, and looks great. Again, there are pitfalls to consider. Building a native app is time-consuming and expensive. It requires a team of experienced software engineers to work on the project.
React Native/Flutter App Development
Finally, we have the third option, open-source cross-platform frameworks that are so far the best option to create any mobile app, including e-commerce apps. Such cross-platform frameworks like Flutter and React Native give the developers absolute freedom to work with thousands of templates and icons that act and look like native ones for the mobile OS.
How To Make a Shopping App?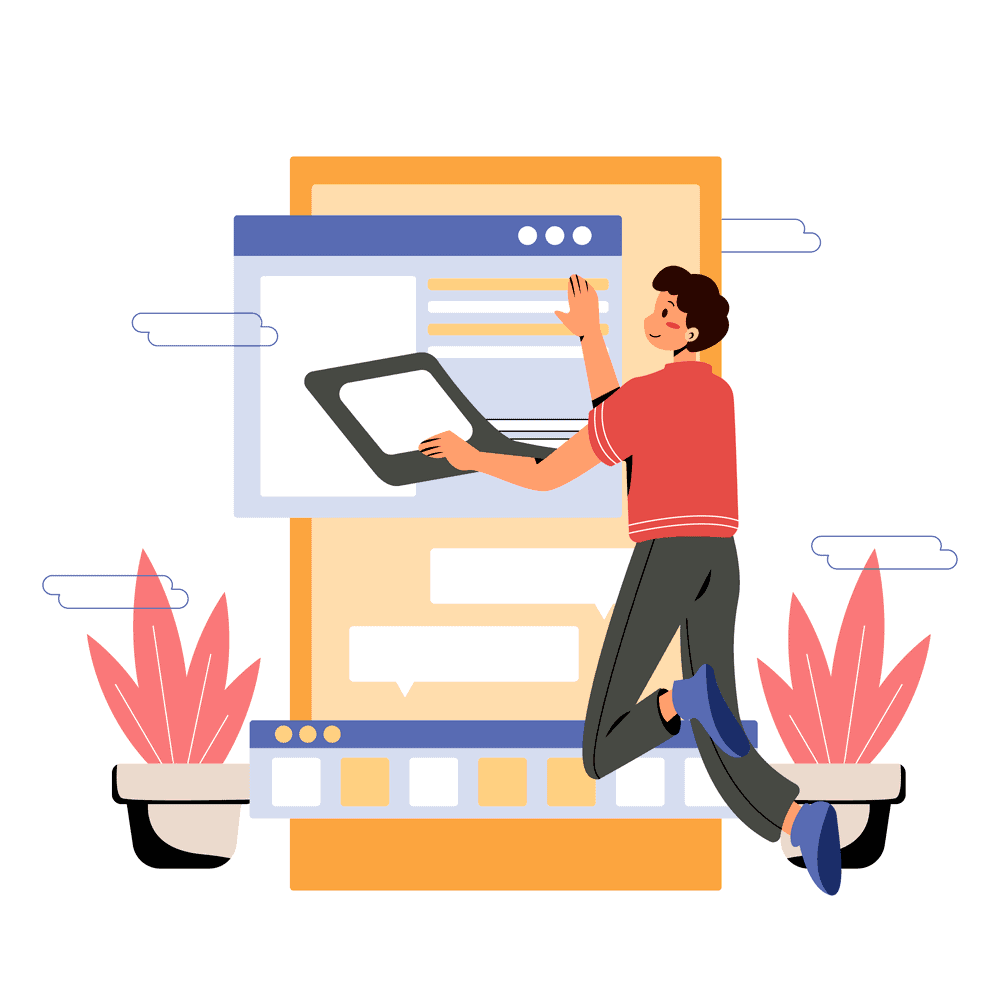 Starting with a mobile app, both business owners and app developers should carry out a comprehensive analysis and draw up a business plan. Before taking the project directly to the development stage, it is important to carry out preparatory work.
Stage #1 Conduct market research. Software development starts with market research to define the target audience and build a customer journey roadmap. At this initial stage, the business owner and development team define the project budget, analyze market competitors and bring out the objectives to focus on.
Stage #2 Define must-have features. In the next step, the stakeholders define the project scope with features that will make the shopping app unique and competitive. To cut the costs and risks, the most optimal solution is to start with MVP (Minimum Viable Product) and improve the product after the release. When it comes to a shopping app, the following can be considered must-have features:
Customer log-in. Having a customer register and log in can be nonmandatory, but it is a strong marketing strategy to get customers' social media data and email to build a more personalized experience. The rule to keep in mind is to never push customers to register before reaching the checkout stage.
Product search and filtering. The purpose of the shopping app is to offer a product list and make the search as easy and smooth as possible. Filtering, searching, and sorting are the standard tools of shopping apps to narrow down the list of products. The more filtering options there are, the better it is for functionality. For better UX, the app may be based on machine learning with algorithms that can work on product suggestions and best matches.
User review. The review feature has proved to boost sales by 18%. E-marketers' research shows that customers read reviews 12 times more than product descriptions. Customers do trust the products that have reviews. The application may encourage the users to leave reviews after purchase.
Checkout and payment gateway. According to statistics, seven of 10 customers leave the app or website without finishing the purchase. To address this, the retailer should reduce extra costs, remove mandatory registration, simplify the checkout process, include tracking, and make the app user-friendly by integrating multiple payment methods and ensuring maximum security to personal data.
Shipping. One of the reasons for the shopping app's success is fast delivery and tracking. The integration of shipping APIs is mandatory for the selling app.
Aside from must-have features, the app may be enhanced with additional functions for the upcoming updates:
Online chat
Wishlist
Instagram-like photo feed
3D view of product
Loyalty programs
Gamification
Maps for offline stores
Stage #3 Choose attractive design. An attractive interface is the precondition of a successful application because the user forms an opinion of the app in the first few seconds of using the app. The goal of the developers and stakeholders is to create a product that will be functional and attractive.
The focus of the app should be on the products. It means the description should be clear, product features should be visible and easily accessible, product photos and videos should be of high resolution. More advanced apps use AR and VR technologies to create a better user experience when interacting with products.
Stage #4 Choose the platform. Ideally, the business plan should offer the development of two native apps for Android and iOS. Still, the decision should be reasoned by market analysis and demand. If the region and user community are dominating iOS users, there is no need to go for Android app development on the first stage of the MVP release. The choice of platform will be irrelevant if the development approach is a cross-platform framework.
Stage #5 Carry out ongoing support. App development and deployment is a job half done. To make your app work and make it generate revenue, it should be well-staffed with value features and always up-to-date. After the release of MVP, it will be time to work on user feedback, do additional research, and work on improving the app with new features. Major details to focus on are speed, stability, and support.
Cost To Build a Mobile Shopping App
The cost of developing a shopping app depends on the complexity of the project. The important driving factors are the technologies used for development, the location, and the experience of the developer:
Design complexity
App complexity
Number of features
Tech stack
Hourly rates
The cost for MVP with basic features may have the following picture:
| | | |
| --- | --- | --- |
| App Feature | Time | Cost |
| Registration/Login | 20-25 hours | $800-$1,000 |
| Payments | 50-65+ hours | $2,000-$2,600 |
| In-app purchases | 20-30+ hours | $800-$1,200 |
| Search | 12-15+ hours | $500-$600 |
| User profile | 15-20+ hours | $600-$800 |
| Push notifications | 12-15+ hours | $500-$600 |
| Analytics (integration of analytics tools | 2-5 hours for each tool | $100-$200 |
| CMS: Admin authorization | 8-12+ hours | $350-$500 |
| CMS: Admin management | 6-10+ hours | $250-$400 |
| CMS: User management | 20-37+ hours | $800-$1,500 |
How To Start With a Shopping App
Once you have initiated your target audience and niche, you can start looking for an app development team to build an app. Summing up the criteria and factors that drive the costs of development, the hours spent on building a shopping app will be as follows:
Android shopping app: 300-350+ hours
iOS shopping app: 250-290 hours
Backend development: 400-470 hours
UX/UI design: 150-200 hours
QA: 200+ hours
Multiply the hours spent on development by the hourly rate and you will get the approximate price for building a shopping app. Finding a professional development team with relevant expertise is crucial for the success of the project. Take an in-depth analysis and discussion with the partners on how to make a selling app.
Shopping Apps Are the Future of Commerce
The internet has been a revolution for shopping, as being able to shop online, without having to leave home, has been a real game changer. It was perhaps only natural to have a second such revolution with the emergence of smart mobile devices.
Mobile commerce gives us mobility and freedom, and creating an e-commerce app for your business is a must if you want to remain competitive. Although the process might seem overwhelming at first, proper planning and careful consideration of the parameters involved can simplify things and help you find the ideal solution, as required by your needs and budget.