Over the years, Interview Cake have experimented with different pricing structures. If you're curious whether their program (I've reviewed Interview Cake here) is within your budget and what their different tiers cost at the moment – we'll have the complete, quick answer for you.
Over the years, Interview Cake have experimented with different pricing structures. 
Interview Cake Pricing Structure – The Complete Picture
So, how much does Interview Cake cost?
As of 2023, Interview Cake can be free, $149 or $249. The final price you'll pay depends on whether you're a student or not and how long you want to use the program for. It's free for students for three weeks, a three-month plan costs $149, and you can get a full year's access for $249.
Three Months Access – The 'Crunch Time' Plan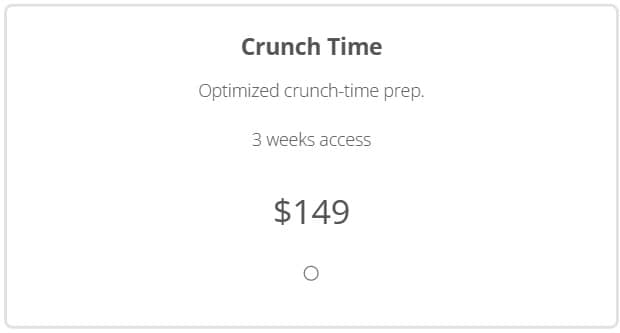 If your coding interview is coming up soon and you just need to work on your skills for a few months, you can choose Interview Cake's three-month plan, instead of the whole one-year program.
Mind you: You're getting full access to all course contents, the only limitation for this plan is that it stops after three months.
It's perfect for quick, intense study – but if you need more time or want to prepare for multiple interviews throughout the year, you should choose the yearly plan. 
Yearly Plan – The 'Full Course'
This plan is for you if you want more flexibility for when you work through the course materials, or you're planning to use it to prep for multiple coding interviews throughout the year.
Although IC's pool of questions is focused and includes only 50 separate problems, they still take a while to fully work your way through. If you don't want to feel rushed and don't mind spending the extra $100 for a full 12 months of access, the yearly plan is for you.
The 100% Money-Back Guarantee
 At between $149 and $249, Interview Cake is not the most expensive, but also not the cheapest coding interview prep course out there – you don't want to invest that money only to find it wasn't what you're looking for.
For this reason Parker Phinney, IC's founder, has come up with a generous refund policy for the course: If you're at all dissatisfied with the content, or it didn't deliver on its promised results, you can get back 100% of your tuition fee.
You simply have to email the founder, state your case, and if your complaints are reasonable, he'll issue you a full refund. Only 2% of students choose to do this – which says something about the level customer satisfaction with Interview Cake's product.
Check out everything Interview Cake has to offer
Head on over to Interview Cake's site to see their full curriculum.
Good luck preparing for your coding interview!