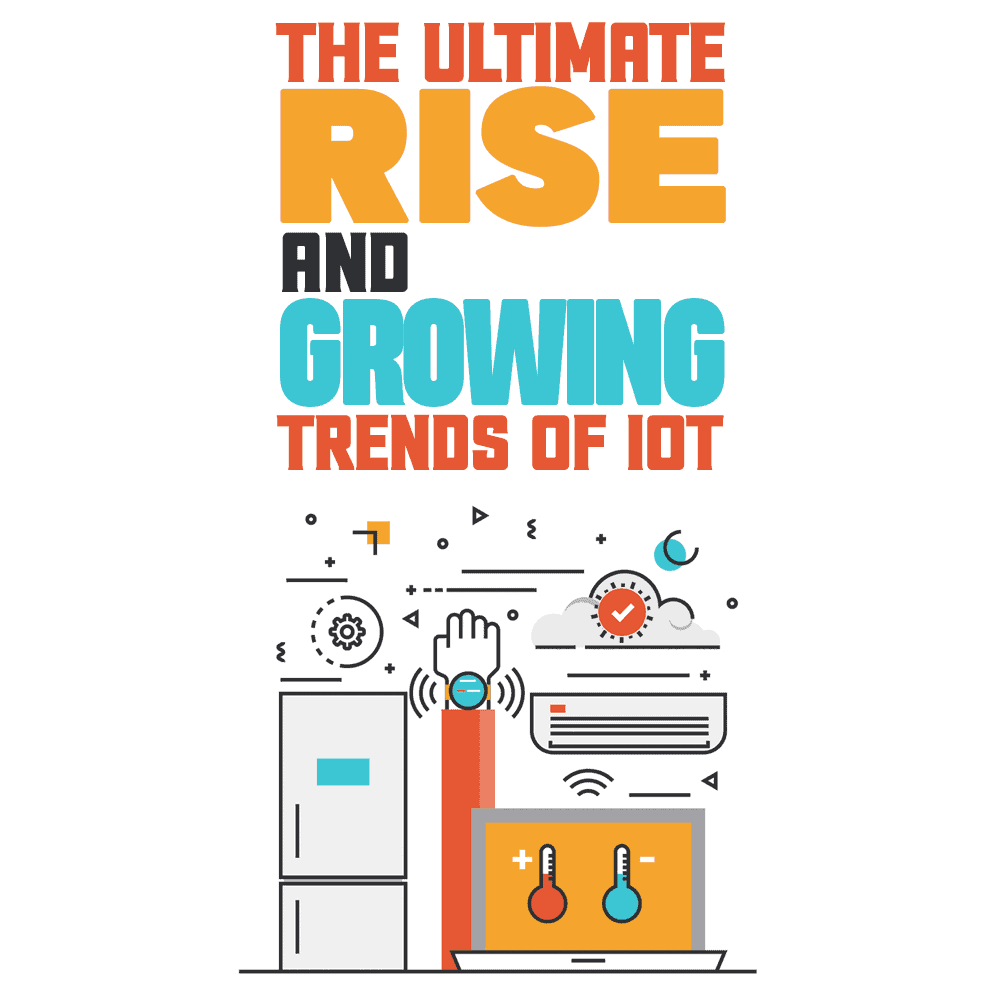 Two decades ago, the rise of the internet gave birth to several tech advancements. Most of those advancements simplified life by making a lot of things go smoothly. IoT is one of those advancements that took the world by storm.
IoT was merely a technological concept some years ago, and today, it has become an influential part of our life!  IoT is a blend of sensors, software, devices, and networks that suppress human intervention to the minimum for accumulating data.
Technological upgrades and the introduction of new devices have given a boost to IoT technology. Today, people are purchasing devices equipped with sensor-based technology. Be it home automation devices or medical IoT devices, mankind is making the best use of technology.
As per the reports compiled by Statista, it is estimated that there'll be over 75 billion IoT devices in use by 2025, considering the increasing use of smart devices in daily lives.
IoT Devices
A gamut of appliances, gadgets, and sensors that gather & exchange data/information over the internet are called IoT devices. Such devices are specially programmed to embed into other devices, and via IoT devices, other applications and gadgets can be controlled from any corner of the world.
Before proceeding to the main part of the article, here's a look at some key statistics that deserve your attention.
The worldwide revenue of IoT is expected to surpass 1 trillion USD by 2030
Up to 14.2 trillion USD could be added to the global economy through the industrial internet of things (IIoT)
According to Cisco reports, M2M businesses are expected to rise to 3 billion in 2022
MTA has predicted that there will be the connectivity of 15 devices per person by 2030
All these statistics point toward the adoption of the internet of things at a speedy pace. Not just the adoption of IoT, but the economy will also upsurge due to vast investments expected ahead.
IoT has been playing a significant role in the development of technologies like 5G networking, artificial intelligence, etc., and it is evident that we'll be witnessing the rise of IoT in the future.
Now that we've discussed the importance of IoT and how quickly it's growing, let's dive a little deeper into the specifics of what IoT is, global markets, and expected trends for 2022.
The Innovative Existing Reality
Gone are the days when the concept of the application of IoT in business was a topic of discussion. Today, numerous business realms have integrated IoT while making continuous improvements.
Customized software for purposes like marking attendance, tracking workflow of employees, cams for residential/corporate security, smoke sensors, etc.  Laptops, smartwatches, smart bulbs, smartphones, etc., can be connected to the internet effortlessly! They are simply examples of IoT devices that people use daily.
If observed closely, the concept of the internet of things revolves around the robotization of the work. The higher absorption rate of IoT in businesses magnetizes higher efficiency in performance.
IoT devices keep the aforesaid in the loop to strengthen the performance of different industries and businesses in the market.
How Do IoT Devices Work?
An IoT device like a smartphone or smartwatch contains an integrated CPU, a network adapter, and firmware. These are connected to a dynamic host and require an IP address to operate. Also, the apps designed for smartwatches and smartphones are connected to software for performing different functions that make them smart devices.
For example, wristwatches previously were just used for tracking time. But, IoT technology allows individuals to track the number of steps walked, heartbeat rate, calories burned, etc. Thus, turning a regular wristwatch into a smartwatch.
Prominent IoT Devices
Amazon ECHO voice controller, Google Home voice controller, Amazon ECHO spot, Nest Audio, etc., are examples of some major IoT devices in the market. Equipped with the voice controller feature, individuals can operate and manage different tasks by voice.
A Voice controller is a prominent feature in most smart devices. Once activated and configured to certain voices, it responds by executing the command given by the user.
Examples include Playing music, operating alarms, TV, switching on/off lights, typing messages, controlling other compatible devices, etc., which can be done smoothly using such voice controller IoT devices. The embedded components like sensors and speakers make it possible to operate all prominent IoT devices.
Key IoT Devices in The Market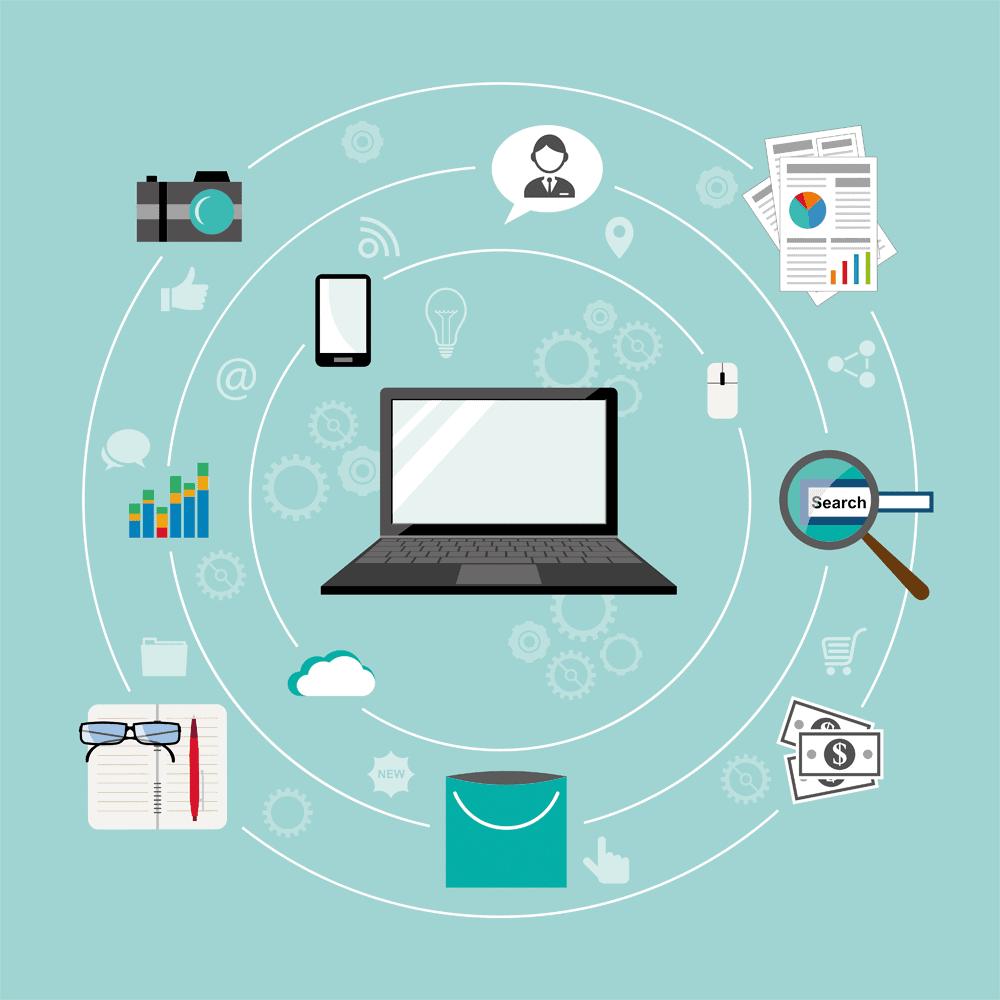 Several IoT devices have entered the market and they're here to stay. Equipped with the right technology, these devices have proved to be beneficial in the long run. Manufacturers are upgrading the existing versions for better performance. Take a look at some popular IoT devices.
Air Quality Monitors
Using air quality monitors, individuals can track the level of impurity indoors. These devices are easy to install, maintain temperatures, and purify the air.
Lighting System
Lighting systems are widely used personal IoT devices. By installing these indoors, individuals can control lights through the app installed on their mobile phones.
Smart Doorbells
Installing a smart doorbell at the door will eliminate the need for opening the door whenever someone comes. A smart doorbell allows the user to answer the door from anywhere in the house using the mobile.
Smart Locks
Using a smart lock, people can secure their homes futuristically! A smart lock is an IoT device that can be unlocked using biometrics or Bluetooth when the user has connected it through the app. In case the door is not locked properly, a beep will alert you for the same.
Mesh Wi-Fi
Whole-home mesh Wi-Fi is an IoT that circulates Wi-Fi signals throughout your home on the existing internet service provider. The mesh Wi-Fi can be configured through the Orbi app. It eliminates the buffer zone and strengthens the Wi-Fi signal for a seamless experience.
With the ongoing advancement in the field of IoT, it is expected to surpass one trillion USD by 2030 as upcoming IoT devices enter the market. Not just the revenue, but the number of IoT devices is forecasted to increase thrice the current figures.
93% of enterprises have adopted IoT in their regular operations. Energy meters and smart appliances are prominent devices that have been adopted widely. With that in mind, let's take a look at the global markets of IoT.
Global IoT Markets
As per expert reports of the 2021-2026 forecast period, the global IoT market is expected to grow colossally. With a high CAGR of 10.53%, the global IoT can rise to USD 1,386 billion by 2026 from USD 761 billion in 2020.
The growth in global IoT has been possible owing to technologies like conversational AI, machine learning, cloud-computing platforms, and low-cost sensor technology.
Industrial IoT
Industrial IoT, or simply IIoT, refers to the implementation of IoT in the industrial space, with respect to the technologies that control sensors & devices.  Industries across the world have absorbed the technology of machine to machine learning (M2M) for acquiring automated control.
But, with the emergence of machine learning, establishing new revenue models would become easier. Some common uses of IIoT are listed below:
Connected Vehicles
Vehicles like delivery trucks and buses are equipped with additional IoT technologies for monitoring mandatory safety practices.
Smart Cities
IoT deployments in smart cities help in monitoring practices that affect their municipality. Using IoT, municipal authorities can generate better insights for building safety for the community.
Smart Traffic Management
Upgraded traffic management systems have simplified traffic-related mitigation. Sensors in the traffic light adjust the signal brightness as per the daylight. Bridge/flyover monitors detect the structural health and generate periodic maintenance reports.
Smart Supply Chain Management
Tracking the location of deliverables after dispatching has been made easier by integrating IoT technologies. GPS trackers and software help delivery managers & stakeholders about the location of the items that have been shipped.
IoT and Big Data in Rail
Considering the industrial aspect, the IoT has an impressive influence on the railways. Without a second thought, the railways have been a fragmented department. Many countries in the world rely on railways as a mode of transporting goods.
As per the industry IoT analytics, the railways have the most complex environment of digitization. It has been considered a challenge by experts because of 5Vs namely:
Value– Geographically dispersed and high value
Veracity– Reliable for processing data
Velocity– The pace of processing data
Volume– Reaching up to the set limit that cannot be processed through traditional methods
Variety– Updating the obsolete technology
These technical obstacles can be cleared using edge computing. When IoT is blended with edge computing, it becomes the solution for the above-mentioned challenges and issues related to the rolling stock.
Using this advanced technology, individuals can not only access the data generated but can figure out real-time solutions that are cyber secure. When cyber security levels up, new trends emerge. Find out what's there in the box for IoT trends for 2022.
IoT Trends To Watchout For 2022
Here's a quick look at some hot IoT trends to be on the lookout for in 2022.
The Rise of IoT in Big Data
IoT is highly fertile in terms of dispersing information-driven data because it has billions of IoT devices interacting 24×7. While IoT devices gather information and data using their sensors, the big data technique analyzes huge chunks of data which can be utilized multifariously.
The entire process of integrating IoT technology can be simplified by feeding the information to machine learning algorithms. By doing so, significant improvements in the functionalities (seen below) happen within the machines.
Improved decision making capability– Immediate decision making based on results
Better data performance– Processing data at a higher rate
Increased analytical performance– Able to perform complex analyses easily
Enhanced pattern recognition– Identifying and adapting repeated patterns easily
Development of 5G Network
Unarguably, 5G is the future. By 2025, China is anticipated to reign with 866 million 5G connections. On the other side, the USA is expected to have 247 million 5G connections followed by Japan with 138 million 5G connections. The 5G technology promises better connectivity speed, improved DTR, and better network credibility
With 5G being the core of cellular networking, the IoT devices would play a key role in transferring data speedily between connected devices.
IoT in The Healthcare Industry
The healthcare sector has been the largest adopter and consumer of IoT technology. Even during the pandemic outbreak when everything else seemed to slow, this industry contributed to the rise of IoT technology.
Various IoT-based surgical instruments, blood monitors, cardiology/neurology, and smart wearables positively impacted the lifestyle of people. healthcare could become even more important now with post covid life and not having been active/invested in 'normal' health for the past 2 years.
Having said that, the trend of using IoT devices and technology in the healthcare space will continue in 2022.
Improving Cybersecurity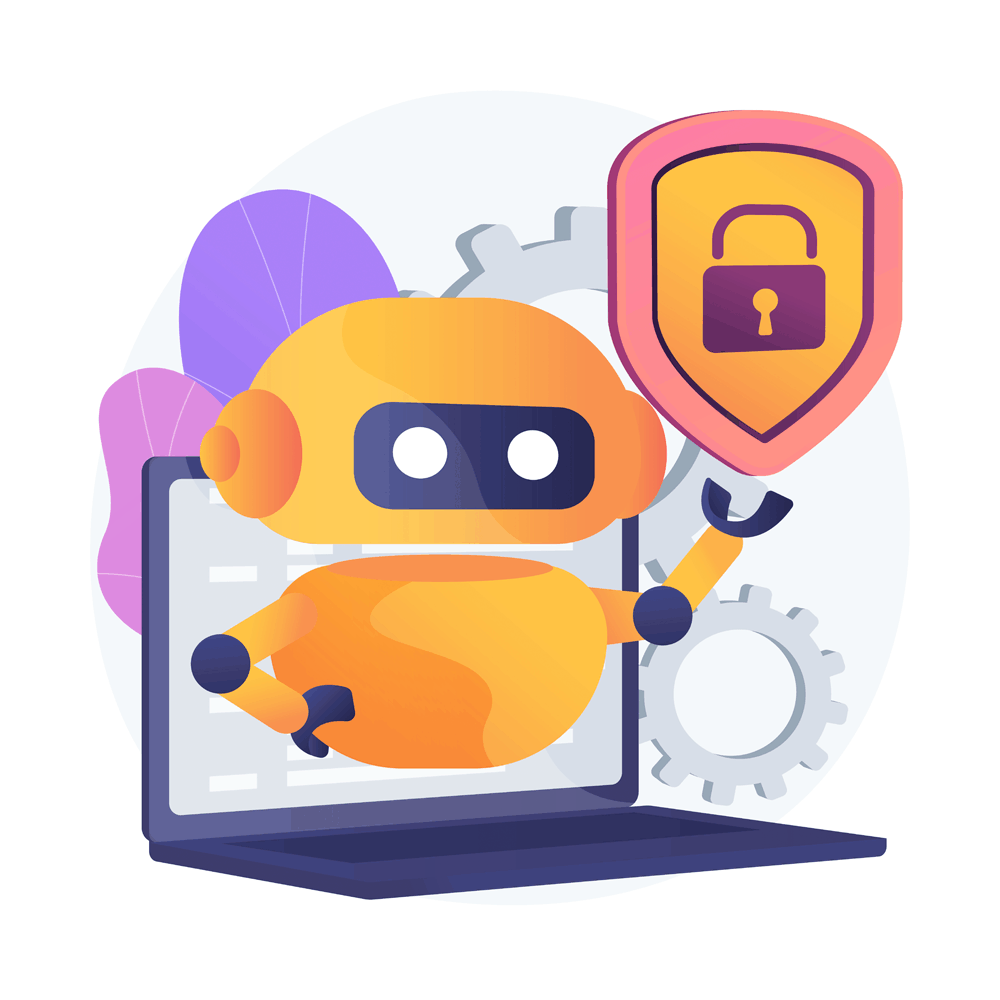 Undoubtedly, the number of people using the internet is scarcer as compared to the number of connected devices. This imbalance is scary because it opens the entryway for invasion by hackers
With the advancement of technology, comes the dark side of cyber security. Although many people know how to keep their devices (and all personal information stored) safe, even the most minute loophole can be enough for an impactful cyber attack.
Considering cyber security concerns like these and many others, companies have started to fix the problem of security in IoT devices. Cyber security is upgraded through monitoring IoT devices, implementing network segmentation for defense, adopting secure password practices, and fixing security patches via periodic updates.
Internet of Things – The Future
Without second thoughts, IoT is the future with limitless potential! The ever-evolving IoT is set to deliver the agility for deploying and automating different use cases.
The potential of IoT is not just about enabling communication between multiple devices but leveraging bigger volumes of data through AI.
Considering the existing global market and trends of IoT adoption in multiple industries, it is expected to grow speedily quite soon.
The new wave of advancement will have human-to-machine and machine-to-machine interactions with similar sensory experiences. This will unveil several new opportunities for innovation and apparently, it can permeate to become a key interface in the world.