For many programmers, working as a video game designer is a dream come true. If you grew up playing games on a console, PC, or tablet, then you might love to be part of the process that delivers exciting new gameplay to people all over the world. Now that virtual reality (VR) has become more mainstream, there are even more opportunities for programmers who want to turn their love of video games into a career.
There's one big catch, though: The gaming industry is highly competitive, especially within the VR sector. You're going to have to be at the top of your game to get noticed and land a job that puts you in the middle of the action.
But worry not, because you're about to discover the five most important ways programmers can improve their chances of breaking into the VR industry.
Get Focused and Find Your Niche
There are several companies producing VR games, and you've probably already heard of the major players if you're interested in the industry. However, according to Jeremy Schifeling, CEO of Break into Tech, though Microsoft and Facebook are the two largest VR employers, they make up just 2% of jobs in the industry.
Lots of small startups are working on VR for gaming and practical applications, and it's very likely that you'll start your VR career at one of these small companies.
Even if you have your sights set on working for Microsoft, Samsung, or Facebook one day, you'll need to start your career with a goal. Getting focused and finding your niche will allow you to build the skills you'll need to eventually take on higher-level roles in the industry.
Do some research and exploration. Most VR gaming jobs require C/C++ knowledge, 3D modeling, and game development skills, but as there are different platforms for VR, you have to consider other factors that also go into VR, such as budgetary constraints, deadlines, or what game type/theme is the most popular for the consumer.
In the end you need to figure out what interests you the most. That way you'll be able to hone your skills for a specific purpose and be on the lookout for the right job openings.
Find Out What Employers Really Want
Sometimes, there's a disconnect between employers and job-seekers in regard to the skills they're looking for. The video game industry has evolved rapidly, and tech skills can quickly become outdated. Staying on top of trends and learning as much as you can about what employers are looking for will allow you to improve your skillset and tailor your resume.
The best way to know what employers are looking for is to look at job postings to find out what you should be studying. Learn more about the programming languages, programs, and other specific skills VR companies are hiring for. If you're seeing lots of skills you don't have, make sure to give yourself enough time to learn before you apply to jobs.
Pay Your Dues
Sometimes, it can be worthwhile to take a role that doesn't thrill you so you can break into the industry. Everyone has to pay their dues, and you'll probably need to move through a few jobs that aren't ideal before you can land your dream job.
If you do take a job just to get an "in," it's important to take it seriously. Use your time to learn more about the inner workings of the industry and find out which skills you need to build or brush up on. Attitude and proactive learning matter as you climb the corporate ladder.
Because VR gaming is so competitive, you'll need to go above and beyond if you want to move up within the industry. Working hard, staying positive, and creating strong connections with others in the industry from the beginning will serve you well in the long run.
One of the most frustrating aspects of looking for a job is that sometimes, it's not about what you know—it's about who you know. Because game development studios are always receiving a huge number of resumes, knowing the right person can be key to getting noticed and ultimately, hired.
With all that said, don't stay in a job that makes you miserable for too long. Many companies struggle to create a respectful and inclusive environment, which can create a toxic atmosphere that creates chronic stress. If your job ever starts to affect your mental health, it's time to look for another one.
Know the Industry and Play Games!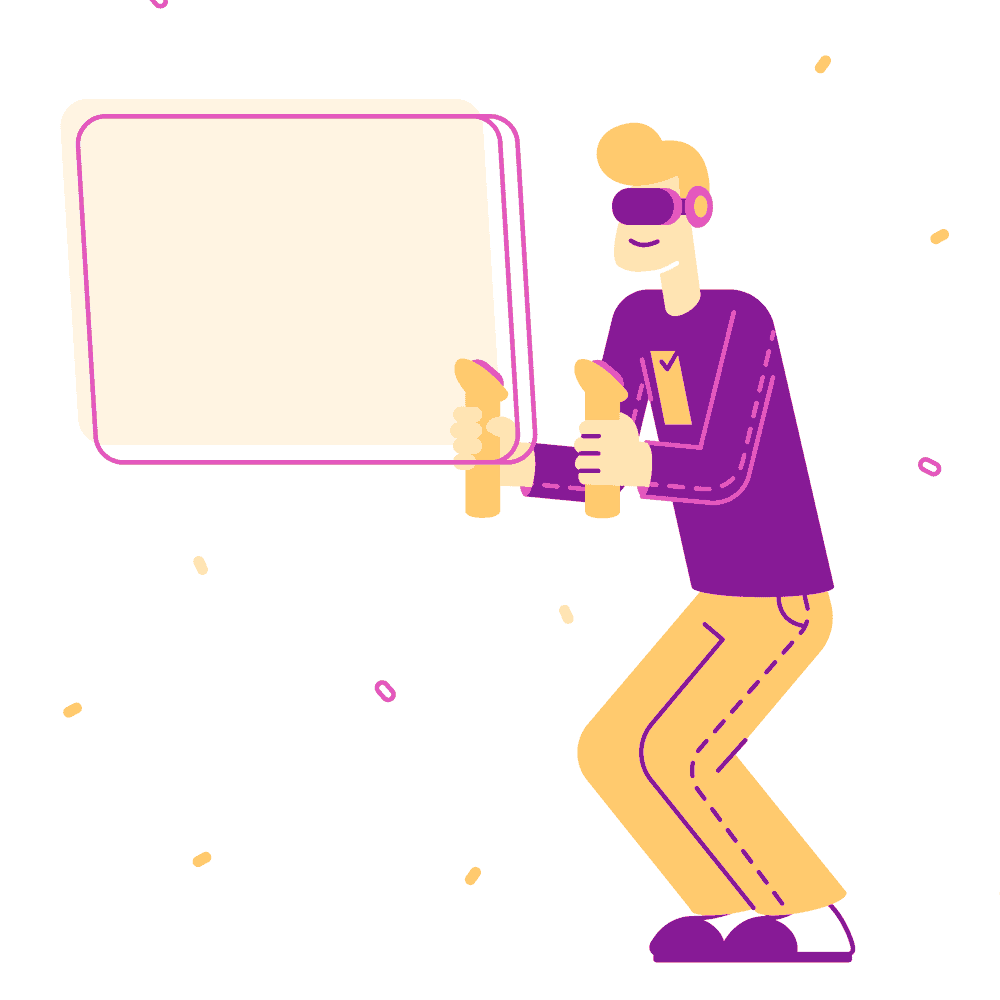 It's easy to get caught up in the tech side of getting a job in VR. But even programmers need to understand the larger market context of VR gaming. What is popular? What are the trends? Why do people play VR games, and why don't they?
Understanding the scope of the market will put you at an advantage when you're looking for a job. You'll be able to speak confidently with an interviewer and know how the job you're applying for fits into the larger picture.
This might seem obvious, but you also have to keep playing VR games! Trying out new games is crucial for anyone who wants to work in the industry. Not only will this help you think about how the games are made, but it will help you keep up on trends and innovations while maintaining a sharp knowledge of the market.
Networking should also be an ongoing activity, no matter where you are in your career. It doesn't mean being pushy or trying to figure out what you can "get out" of someone, but it does mean talking to people about their work, being helpful, and building real relationships. Ongoing networking efforts should eventually lead to new opportunities for growth or even a new job.
Stay Positive and Don't Give Up!
From finding your niche and understanding what employers want, to knowing the inner workings of the industry and networking your way through, following the advice I've offered you can greatly increase your chances within the VR gaming industry.
Remember, however, that the industry is a competitive one. As a result, it's important to stay positive throughout the process. It can be hard to cope when you receive rejections, but this is an expected part of it. If you don't get hired, don't take it personally, but do see if you can figure out what you could do better next time.
Don't give up on your dream just because VR gaming is a competitive industry. You might not get hired right away, and you might need to use a few jobs as stepping stones along the way, but smart skill-building and persistence will pay off. Be receptive to feedback, be realistic, and keep your goals in mind as you work toward a job in VR gaming.