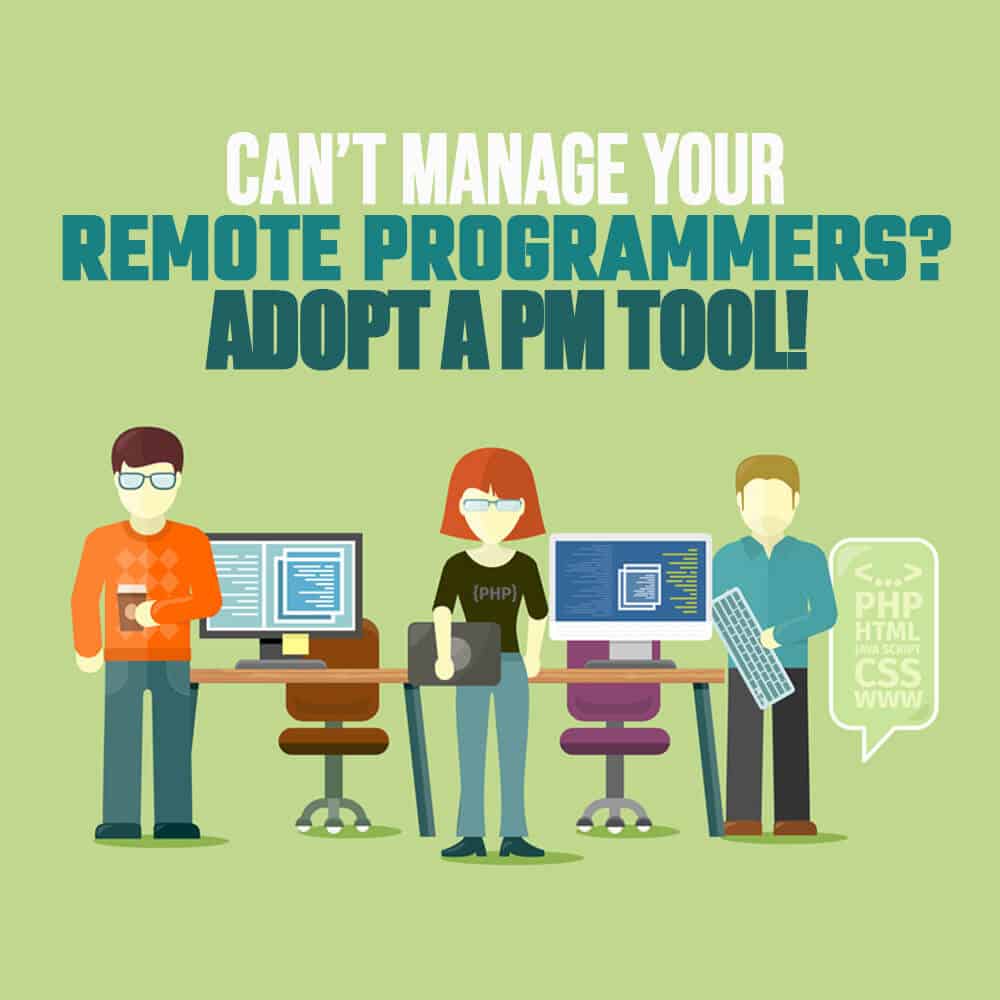 In the previous millennium, if you're sitting at home in the middle of the day, you are a jobless person. The only question is whether your shift is at night. 
In 2019, however, things have changed. You can be in your PJs, hanging on to that first coffee of the day at 12 am and still be a regular employee of Dell! 
How? 
Thanks to remote work! 
Remote teams are more efficient than in-house teams because of the flexibility they offer.
Why?
Putting employees on a fixed schedule wherein they need to work a 9-to-5 just limits their productivity. With increased flexibility, employees don't feel pressured, hassled, or burdened with their deadlines. They can work where they want, in a friendly environment, and with a free mind!
A few of the benefits of remote teams are:
A flexible work schedule that keeps employees happy
Savings in infrastructure cost
Enhanced productivity due to peaceful environment and mind
But as easy as it is for the workers to work from home, a dreaded set of questions pops up in the head of the project manager:
How can I coordinate these guys?
How should I manage my remote team? 
Especially, how do I manage programmers, of all people? 
The answer is simple: a robust project management (PM) system.
The usefulness of a system with well-established lines of communication and a robust mechanism for file-sharing and tracking can never be overemphasized. Typical PM software offers exactly this.
A PM software system is the answer to any dreaded questions you may have and is the key to keeping your remote team happy and productive.
Why Should You Rely on Robust PM Software for Managing Remote Teams?
PM software helps you solve many problems that come with managing a remote team, with functions like communicating with team members or tracking their work. Let's take a look at everything PM software can do for you.
Tracking Individual Programmers' Work Progress on All IT Projects
In a typical office environment where the boss is walking around with a serious face, employees can't help but pay attention to the deadlines and will end up completing the work in time. However, when they have constant access to their cozy beds and TV, will they really keep themselves focused on the project? 
Sometimes, employees are likely to loosen up if there is no one to monitor the progress. To prevent this, there should be a common platform where the workflow can be discussed and coordinated. This can enable the project head to stay updated with the status of the work in real time and quickly allocate and reallocate work from time to time.
How does project management software help?
Allocate tasks from anywhere at any time! You can also:
track work progress on one dashboard.
see who is working on what.
set start and end dates easily.
ensure all program executions meet their deadlines.
Communicate With Programmers Using Task Comments
Relying on remote teams provides the organization an added advantage of acquiring better talent from any corner of the world. But once the initial induction is over, the interactions and lines of communications loosen up, and the control over the project starts slowly fading away. 
This is often due to the lack of a system-driven approach to communication and reporting. A reliable system for enabling a smooth flow of communication needs to be established by the organization.
How does project management software help?
PM software helps you connect with remote programmers easily. With robust project management software you can:
drop comments to keep all project stakeholders updated on the progress.
share files on comments for additional information or feedback.
Plan Program Cycles With Teams Using a Shared Calendar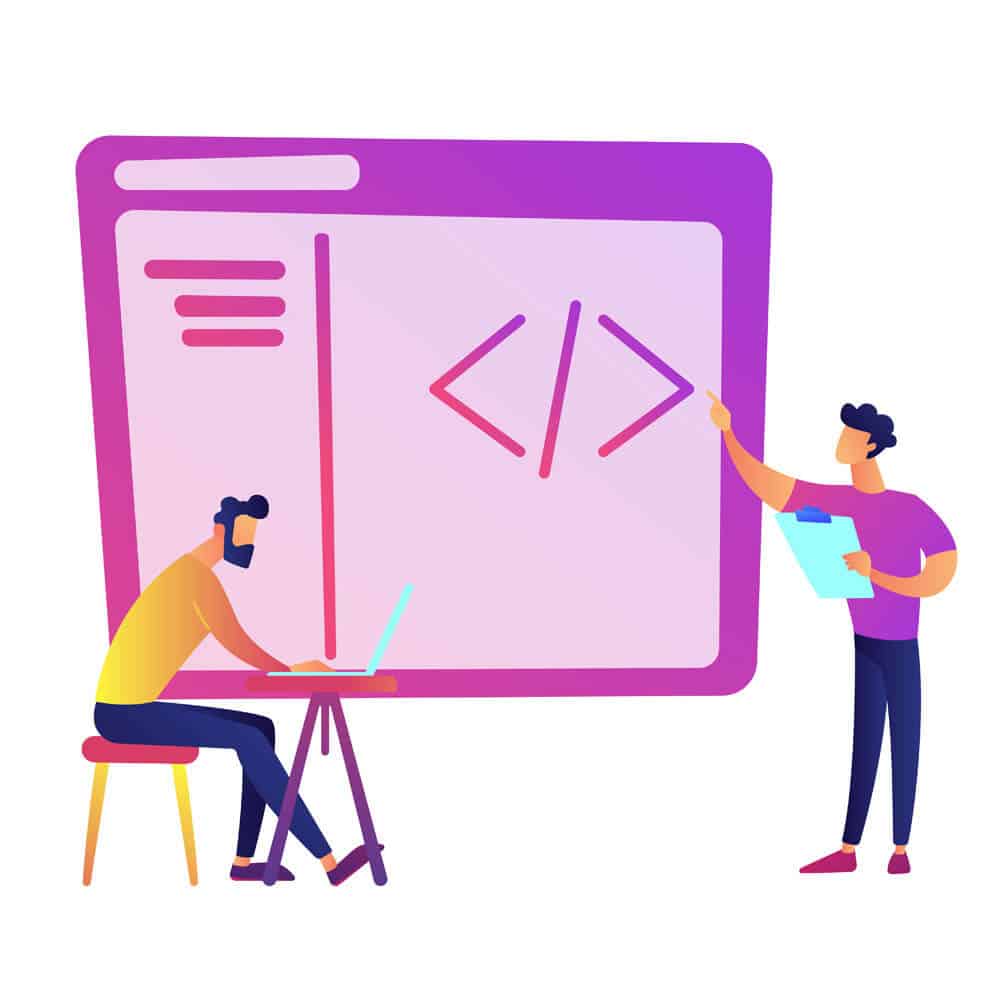 It is impossible to visualize milestones without simple project management software in place. When it comes to remote employees, visualizing milestones is also important in ensuring all teams meet their set deadline effectively. 
Robust project management software comes with a shared calendar feature that not only helps you to plan project execution efficiently but also ensures all teams are on the same page right from project initiation.
How does project management software help?
Project management software, such as ProProfs Project, that has a shared calendar feature allows you to:
plan project execution with your entire team.
visualize milestones on one platform.
meet deadlines effortlessly.
collaborate with teams easily.
Stay Informed on Programming Cycles With Notifications 
The biggest issue that can lead to project failure is zero involvement of all stakeholders in project execution. Right from project initiation to completion, it is essential for all stakeholders—including team members, managers, clients—to stay informed of project progress. 
But some organizations fail to keep everyone in the loop, making it really difficult to meet deadlines and execute projects successfully.
How does project management software help?
Robust project management software with an instant notification feature allows you to:
stay informed of project progress anytime, anywhere.
keep everyone in the loop.
know where projects stand.
Monitor Remote Programmers' Performance With Reporting
While it is important to acquire the right people, focus should also be kept on creating and maintaining employee morale. Workers should have a sense of belongingness toward the organization. It is also important to set preferences and values for the whole organization and to share those principles with the workforce. 
Essentially, an organization expresses itself through its workers. The reputation and goodwill of the organization are built by an efficient and experienced workforce. Therefore, it is important to monitor employee satisfaction. In addition, a quick-responsive system for handling employee grievances should also be put in place.
How does project management software help?
Using such a tool, you can:
monitor team performance and help them improve.
ensure flexibility and train employees in skills and company values.
create reports and share with them to boost employee morale.
award remote employees who work hard and achieve results.
Along with project management software, you can also incorporate a survey maker tool to get feedback from employees about the company. This will help you understand where the company lacks and needs improvement. 
Have All Programming Files on One Platform
Sharing data through third-party platforms can raise concerns over privacy and security. Sharing files, project designs, and workflow diagrams and using third-party file-sharing services are highly inadvisable, as there is a reasonable chance for data-theft. 
In this era of heavy dependence on data, nothing can be more damaging. Hence, implementing a secure, customized solution for data sharing is of utmost importance.
How does project management software help?
The ideal solution is to have all your files on one platform, and that's where project management software comes into the picture. Using such a tool, you can:
share programs with teams and other stakeholders instantly.
store all your programs on a single platform.
access any program or other files anywhere, anytime!
Wondering How to Manage Programmers? Choose the Right Project Management Software!
An organization can achieve better when everyone who is a part of it grows with it. Remote jobs are greatly revered by the 21st-century employees, and they reward the organization for its generous offer with a little bit of extra performance. Deriving success from remote teams can be a tricky business if you are not well-placed. 
By striking a perfect balance of flexibility and system-driven procedures, the organization can have a stronghold on all of its projects. It is therefore inevitable to rely on digital systems and tools to enable the integrity and flexibility of remote teams.