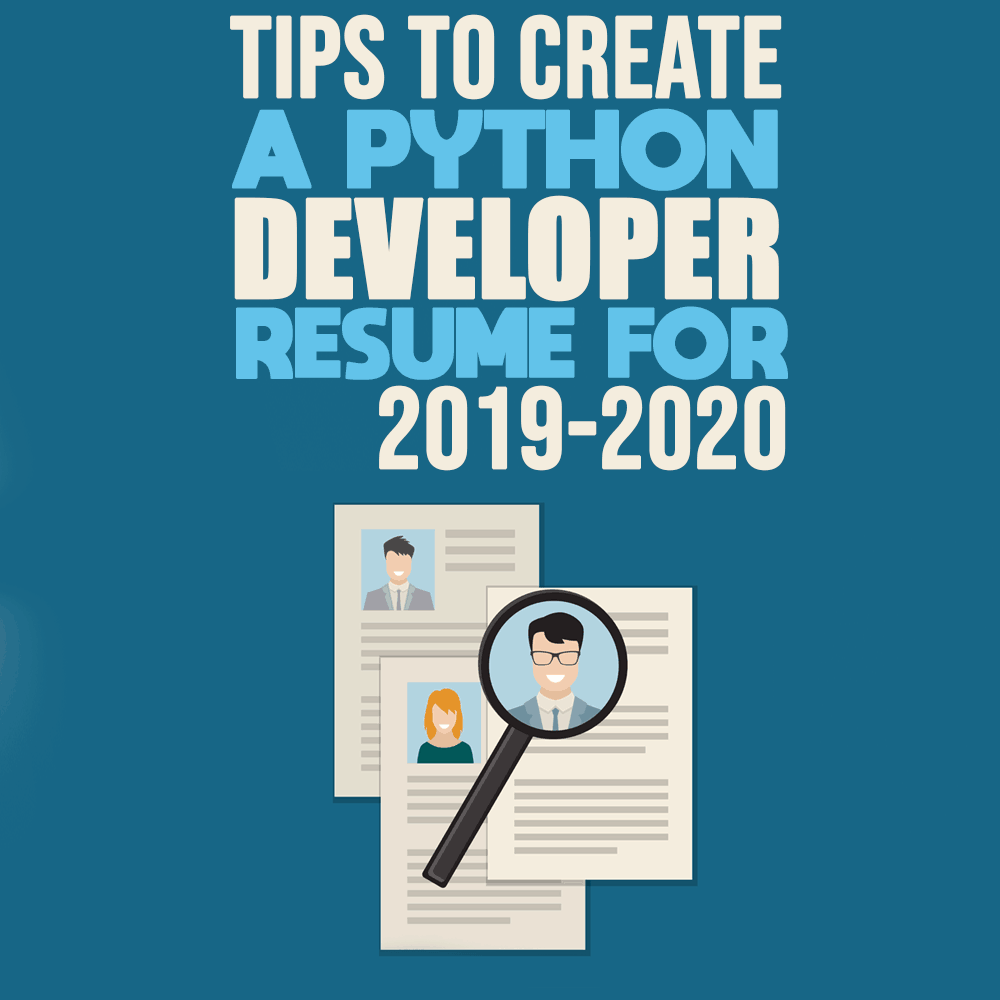 Programming is not an easy skill to master. One small error can ruin all your code. Learning Python programming is a tough task. However, what is the use of having a wealth of knowledge about a high-level, general-purpose programming language like Python when your resume fails to impress recruiters and hiring managers? Sending in a kickass resume is the first step to getting that new job—the first battle, that first roadblock.
According to the 2018 Eye-Tracking Study by Ladders, recruiters only spend an average of 7.4 seconds skimming through a resume. To make matters worse, statistics from Undercover Recruiter show that one in five recruiters and hiring managers will reject a candidate even before they finish reading the full resume.
Therefore, submitting an exceptional resume for a Python developer job is a must. In the article below, we will cover the essential aspects including goals, tips, crafting, and considerations to design a perfect Python developer resume.
Objectives of a Python Developer's Resume
Your goal is to create a resume that doesn't end up in the shredder, or better yet gets you an immediate callback. In order for this to happen, your resume needs to fulfill three main objectives.
First of all, your resume needs to highlight all your skills, expertise, and achievements with an emphasis on all the skills that will come in handy for the role you are applying for.
Some of the skills that a good Python developer should have are knowledge of Python frameworks, familiarity with ORM and Python libraries, AI and machine learning, and basic know-how of front-end technologies (HTML5, JavaScript, CSS3). Furthermore, as any developer (and anyone working as part of a team), you should not neglect to highlight your communication skills.
Secondly, your resume needs to showcase you in the best light so you appear to be perfect for the position. However, this is only possible if you know what the recruiters are searching for.
Revisit the job advertisement you came across, and see what qualifications and responsibilities the role requires. Knowing what the hiring managers are looking for will allow you to understand what skills and expertise you need to add.
Finally, remember that the primary purpose of your resume is to impress the recruiters so you are shortlisted for an interview. Therefore, it is imperative that you create a resume that conveys all the necessary information to the recruiter to convince them into giving you a chance.
Tips for Creating the Perfect Python Developer Resume
Creating an effective resume is much easier if you know what you are doing. You do not need to pay a professional writing service to get a good resume made. It's a matter of a few things that need to be taken into consideration when crafting a perfect Python developer resume. Let's take a good look at them, one by one.
Length and General Considerations
Creating a resume that helps you stand out from the sea of other applicants is a Herculean task. It requires you to ensure that your content is unique, relevant, engaging, and accurate and that it perfectly highlights all your skills, talents, and past experiences. However, this does not mean that you write pages and pages describing your accomplishments and expertise in Python. And it does not even mean that you submit a single-page resume.
According to a recent study by ResumeGo, hiring managers, talent hunters, and recruiters are 2.3 times more likely to hire a candidate with a two-page resume than someone with a single-page resume; and the callback benefits increased for the second-page resumes the more senior role the vacancy was for.
Candidates with longer resumes that perfectly highlight their skills, experience, and expertise have a 70% more chance of getting hired for a managerial or midlevel job than job seekers who have a single-page resume.
Nonetheless, don't go overboard an add too much content in your resume. According to a national survey conducted by Harris Poll for CareerBuilder, resumes that are concise have more than an 80% chance of being accepted.
Avoid adding long winding paragraphs and large chunks of information in your resume. As per the above mentioned source, it decreases the candidates' chances of getting hired by 25%. Divide the information into different sections and bullets to increase the readability of the content.
Impressive resumes showcase accomplishments that are measurable and quantifiable. Add percentages, amounts, volume, and timespans to quantify your accomplishments. A resume that has no quantifiable results can increase the chances of your application getting rejected by 34%.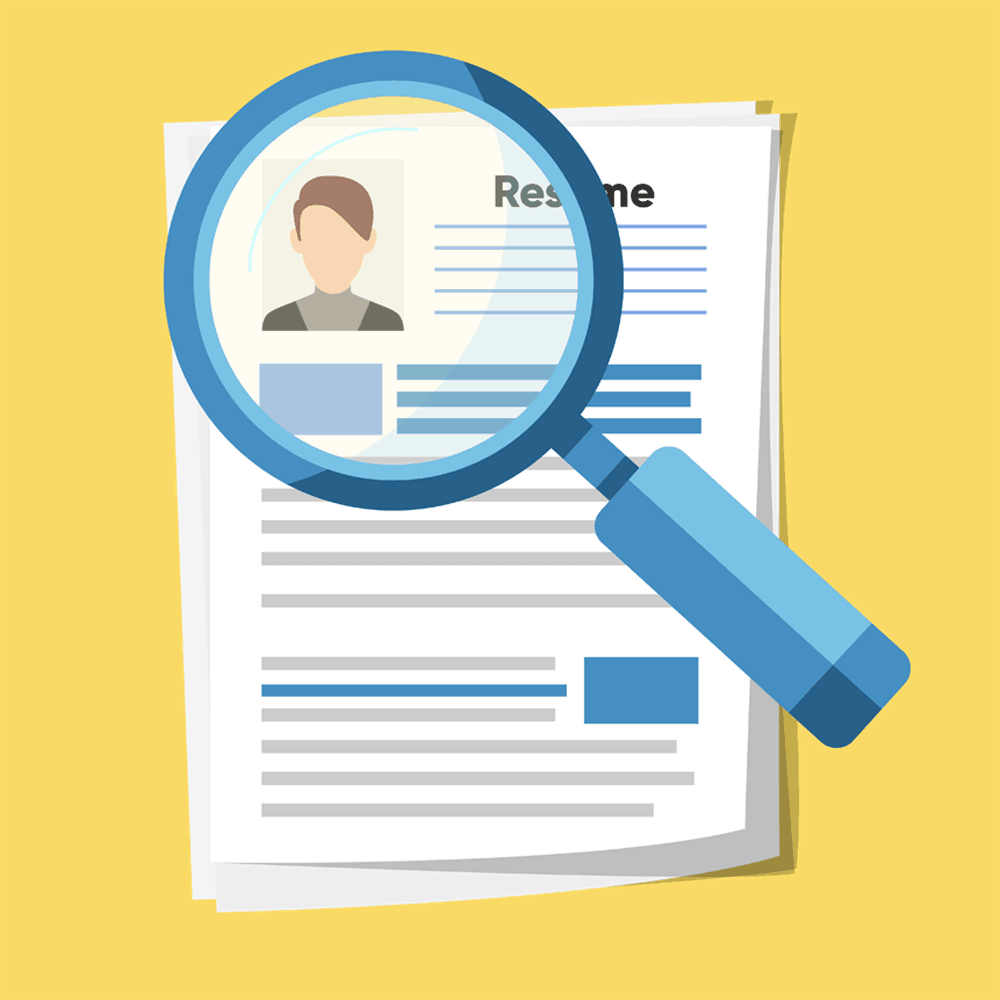 Don't forget to customize your resume according to the ad and requirements of the company. As per the above mentioned source, sending in a generic resume increases the chances of your application getting rejected by 18%. At the same time, remember to send your cover letter with the resume. Not sending the cover letter can contribute 10% to your application being rejected.
Finally, an unprofessional email address can leave a terrible impression on recruiters. It can ruin your chances of getting a job by 35%. Make sure that the contact info in your resume does not include the first email address that you made as a kid. It is embarrassing enough for you not to want it to see the light of day, so why not make a professional and sober email address.
Layout and Formatting
The layout of any written content is crucial to create a lasting impression on the readers and to keep them engaged. According to the 2018 version of the Eye-Tracking Study conducted by Ladders, which was initially published in 2012, there are some key elements that every winning resume has.
Firstly, simple layouts that feature clearly marked title headers and sections, all of which need to be written in a high-readability font; secondly, layouts that leverage the F-pattern of reading, showcasing bold job titles that are supported by bullets to list the accomplishments; lastly, a detailed mission statement or overview that should be present at the top of the resume's first page.
When it comes to formatting your resume, you should also consider its overall design theming. Most of the corporate recruiters and hiring managers are put off by tacky designs, inappropriate fonts, clipart images, emojis, and snazzy borders.
Let's face it; no one wants to see '90s graphics and cheesy elements disrupting the white space of a professional resume, making it look like a unicorn puked rainbows all over it. Adding emojis and clipart is a worse idea than opting for the pink scented resume that Elle Woods (played by Reese Witherspoon) handed in, in the movie Legally Blonde.
In terms of font choices, the body of text needs to be clear and readable so the recruiter is not put off by your resume. It should look professional. Select a standard, easy-to-read font like Arial, Times New Roman, Calibri, and Verdana. Keep the font size of the body text between 10 to 12 points. A 12-point font is generally for programmers who do not have much experience, to cover up the excess white space.
Black is the widely accepted font color for professional documents, including resumes. You can use subtle additions of color to break away from the mundane black and white routine. A little color is good, too much color is bad, and no neon. As for page colors, traditional white is always a good professional choice. Nonetheless, you can opt for nude tones such as beige if you want to add some color and uniqueness to your resume.
Formatting section headers so they look different from the rest of the content is essential to highlight the various sections in the resume. You can achieve that by:
    Making the text bold
    Opting for a font size of 12, 14, or 16 points so it is larger than the rest of the text
    Underlining the section headers
Keep the margins "Normal" in Microsoft Word so there is 1-inch space on all sides. While this is the best margin space for any document including in a resume, you can make it smaller to reduce the white space and make more space for text. However, be careful not to make the margins smaller than ½-inch on all sides.
Content and Linguistic Considerations
Selecting the right words is what paves the path for effective communication. In this sense, effective communication would be to put your side in front of the recruiters by telling them your strengths and capabilities, all the while ensuring maximum retention and understanding.
Describing your work and experience as a Python developer to the layman is already hard enough without the added stress of being unable to use particular words. Without the jargon, you can't explain your work, and people who do not have a background in programming and development don't understand the industry-specific terms, so here you need to find the balance.
Talentworks identified that integrating industry buzzwords and jargon into your resume increases your hireability by 29%. Adding industry jargon shows your insight and knowledge regarding your field. Experienced professionals should especially take heed of this tip because they are expected to ooze out field-related information.
At the same time, avoid using cliché phrases and terms in your resume that might put off the recruiters instead of showing them how unique and better you are in comparison to other applicants. Clichéd terms and phrases that hiring managers have been reading in almost every resume will increase the risk costing you the job by 50%.
For those of you who are confused about which phrases and words to avoid using in your resume, we have some
research that will help you. New College of the Humanities (NCH) surveyed 2,000 employers and came up with a list of the top 10 cliché terms that should never be used. These are the terms that you should avoid:
      Can work independently
      Hard worker
      Works well under pressure
      Good communicator
      Enthusiastic
      Team player
      Good listener
      Excellent written communication skills
      Proactive
      Problem solver
Using these words might not seem like a big deal, and their effect might seem like something that is made up. However, if you badly want that development job, then do not risk it.
WIIIFM?
Try using a "What Is In It For Me" approach for your employer. Consider using proactive action verbs and power verbs in your resume to explain your work history, such as:
    Responsible for
    Developed
    Implemented
    Directed
    Supervised
    Created
    Invented
    Facilitated
    Supplied
    Initiated
    Streamlined
    Provided
    Solved
    Guided
    Trained
    Taught
    Tracked
    Conducted
Beyond words, however, don't forget numbers and statistics. According to the statistical findings of TalentWorks regarding resumes, job seekers who add numbers in their resumes witness a 40.2% boost over their competition.
Only having sentences fill all your sections makes the resume look like a drag and unappealing and may even cause hiring managers to lose interest midway. Numbers add a sort of authenticity to your text, so try to smartly integrate that in your text. However, do not stuff the content unnecessarily with numbers, because that will give a worse impression.
Typos and Other Errors
Our last tip needs to be paid heed to once the whole resume has been written—that is eradicating all errors and removing all mistakes. Typos, bad formatting, irregular spacing, incorrect grammar, and spelling mistakes leave a bad impression on recruiters regarding your language skills. The presence of errors also shows recruiters that you have an unserious and casual attitude toward work.
Proofreading and editing your resume before you send it in is a must. The Harris Poll conducted a national online survey for CareerBuilder, the results of which showed that typos and bad grammar in a resume increase the chances of rejection of an applicant by 77%.
A developer needs to have precision in their work. Thus, submitting a resume laden with mistakes will reflect poorly on your work and would significantly diminish your chances of getting the job. Programming requires the creation of error-free code, and with the impression your resume would leave, talent scouts would question your ability to create a glitch-free application, software, or piece of code.
Denouement
Hopefully, these tips will help you create a kickass resume whether you are searching for a job to kick-start your career or to switch to a new place for a better opportunity. Once you have created an impressive resume and have sent it in, it is time to start focusing on the next step—ace the 5 Interview Secrets to Help Programmers Stand Out.
However before that, it is wise to make sure that your resume is perfect so there are little to no chances of rejection. Here are a few tools, services, and sites that can help you achieve this task:
1)  Grammarly: Write the resume on Grammarly, and enjoy all the tools and benefits of the service site that will allow you to judge the readability, sentence structure, mistakes, and more. You will also receive suggestions for replacing certain phrases and words with better ones.
2) Thesaurus: If you are looking for a better choice of words to show off your vocabulary, then you can find synonyms on Thesaurus.com. However, you need to be careful about their appropriate usage, which you can check in the definitions given on the site.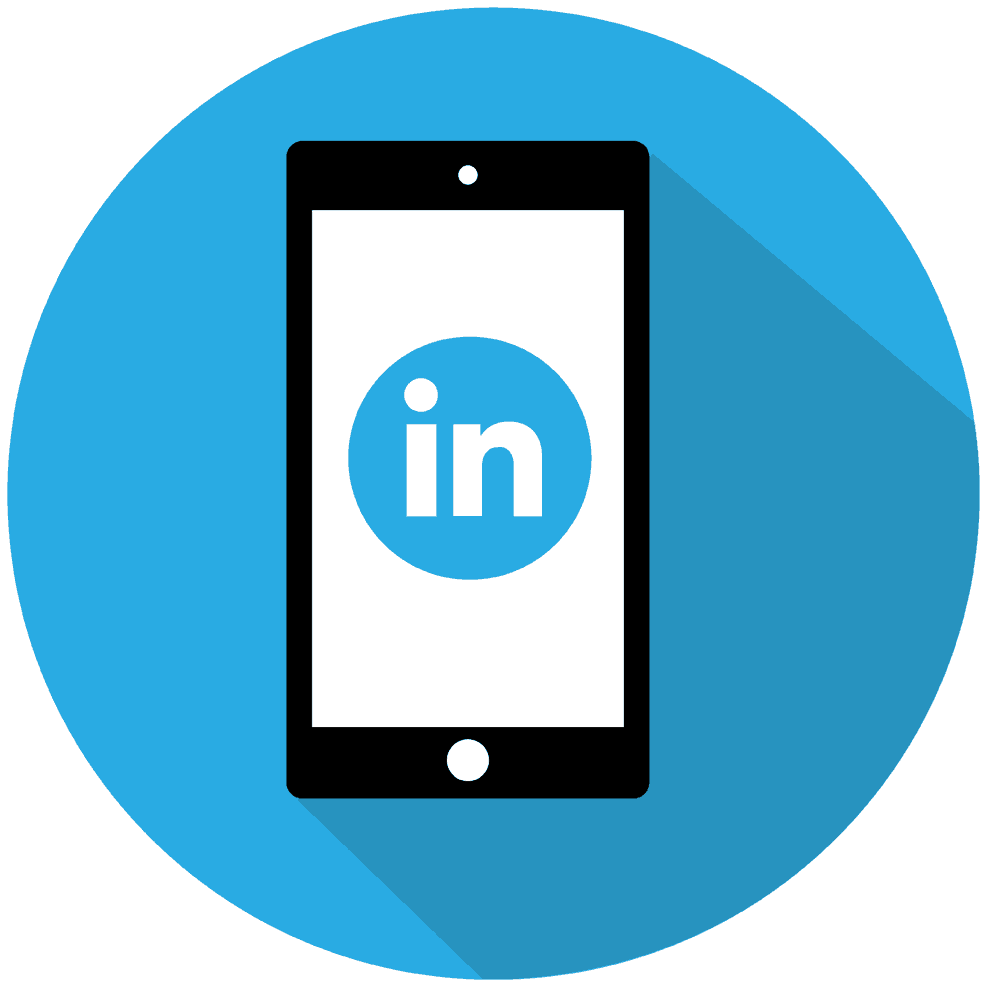 3) LinkedIn/Glassdoor/Workable: Although you know more than anyone what skills you have, it is a good idea to check out the sample resumes, responsibilities, skills, and requirements that are specified by experts for the job you are applying for.
4) Crowd Writer/Australian Master: While you can acquire the services of Crowd Writer or Australian Master to create the whole resume for you, it is better to form the resume yourself or provide the content because you know better than anyone else your work experience, strengths, and skills. However, you can still send the resume for editing and proofreading to improve it.
5) Copyscape: Running a plagiarism check on the content of your resume is important so all the content in your resume is plagiarism free and 100% original. This step is especially necessary if you have rephrased content from a resume or job description you have found online.
6) Google Docs: Save your finished resume to Google Docs or another cloud service provider to ensure that your resume is available to you at all times; you never know when a great opportunity might come your way.