Social media has become an integral part of nearly everyone's life. Most of us haven't even gotten out of bed in the morning before we've checked our Facebook wall and Twitter feed. It's a fantastic way to stay connected with our friends and loved ones, but it can be so much more than that. Appropriately used, social media can help you launch your career as a developer. Why should you start right now?
It's a Nearly Infinite Audience
The problem with building a blog or a website is that you have to spend a lot of time finding your audience and bringing them to your URL. With social media, you've got a built-in audience.
 Forty-five percent of the world's population is using various social networks, with more than a million joining every single day. While not all of these users will be looking to hire you as a web developer, it saves you the trouble of having to build an audience.
 Social media is also a great place to meet other developers and professionals in the tech industry, allowing for networking opportunities you might not otherwise have had. This isn't a foolproof step, but it does make the job of launching your career a little bit easier.
It's Proof of Your Skills
If you're trying to launch your career, you're probably sending out resumes and applications to every company that puts out a call for a developer, but every single one of these potential employers will want proof that you can do what you claim on that resume. 
Chances are high that you've already been posting on your personal social media pages about the skills you're learning and the work you're doing. If you've been learning a new programming language, post about it on forums. Forums are a great place to not only showcase your knowledge but to show you're able to comprehend the language in a way that allows you to share that knowledge with others. 
Maybe you've posted a tutorial video or two on YouTube teaching other budding developers how to do what you do. All of this is proof that you're not padding your resume or Googling the answers to make yourself look better. 
And don't forget soft skills. Fostering an online persona that highlights any soft skills, such as communication, is a way to show prospective employers that you're a well-rounded candidate.
It's Your Personal Brand
Social media isn't solely about communication anymore—it's about setting up your personal brand. All of your favorite companies have a brand that you recognize, from the Nike Swoop to the Golden Arches of McDonald's. You can see these logos and know exactly what company you're dealing with without having to see a single word. These companies spend billions of dollars every year ensuring that you recognize their logos, but you don't have to break the bank. Social media makes it easy to set up your personal brand, design a logo, and put yourself out there.
Setting Up Your Social Media
Now that you understand the why, let's take a look at the how—how should you set up your social media to launch your career in software development?
First, make sure your social media pages are public. Most of the major companies have privacy settings to keep your information secure, but that makes your pages useless if you're trying to use them as a career-building tool. You can keep your personal pages separate from your professional ones if there are things that you prefer to keep private. Facebook, for example, gives you the option to create public business pages that you can control from your private personal account.
Choose the Right Site
Next, choose the right social media site to launch your platform. This will vary depending on the type of work you're doing—some companies thrive on image-based sites like Instagarm or Snapchat, while others, like those involving software development, don't do well there.
A survey by Stack Overflow found that reddit and YouTube are the most popular sites for software developers, with 17% of those surveyed utilizing reddit and 16.4% using YouTube. Facebook, Twitter, and Instagram fell behind WhatsApp's 15.8% with 15.6%, 13.5%, and 7.4%, respectively. On the low end, only 5.3% use LinkedIn, and less than 1% utilize Snapchat.
There are some newer platforms that you might even have overlooked, such as Twitch, Mixer, Caffeine, and other streaming platforms. These are primarily used for gaming, but they could also be used to stream your coding exploits. Each site saves a VOD—video on demand—once your stream is complete so followers, aspiring coders, and employers can go back and revisit the information you're sharing.
Streaming is tricky in that you don't have time to prepare a script. Everything is live, so if you screw up, it will be recorded for posterity. This isn't necessarily a bad thing, especially if you're showing off for potential employers—it shows that you're flexible and able to think on your feet, skills that employers are always on the lookout for.
Spell Check EVERYTHING
This should be common sense, but it happens so often that it bears repeating. Spell check everything on your social media pages. Have someone else look over and proofread it too, just in case. Nothing looks more unprofessional than spelling and grammar errors on what's supposed to be a professional page. 
Set SMART Goals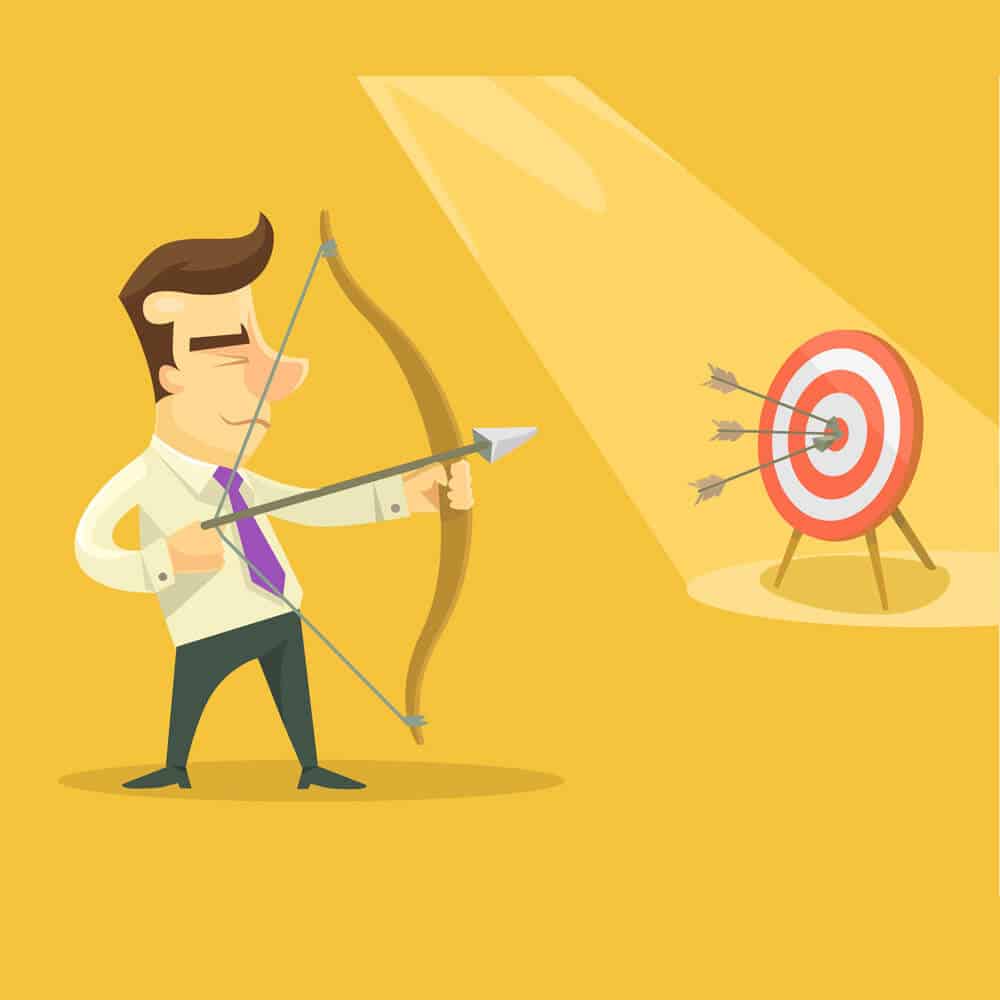 You won't become a social media guru overnight, so it's important to set goals that are both intelligent and SMART. In this case, SMART stands for specific, measurable, achievable, relevant, and time-bound. Say you want to gain more followers on your favorite social media channel. Your SMART goal breakdown might look like this: Goal—To gain 25% more followers on Twitter in six months.
Specific – You've chosen a specific social media channel as well as a metric to measure your success by.
Measurable – The number of followers can be monitored on the dashboard.
Achievable – This goal has a six-month deadline, which isn't impossible or outlandish.
Relevant – The goal will help improve your social media platform, which helps you to reach other goals.
Time-Bound – You've got six months to achieve the goal.
Once you've figured out what your SMART goal is, you can take steps to achieve it. The steps you will need to take will depend on the SMART goal you set for yourself. If you want your online persona to be a knowledgeable resource, make sure you're creating content that allows you to share what you know, posting on forums and asking your followers where their struggling and offering any advice you have. Want your online presence to show the person behind the coding? Make sure you're finding interesting ways to showcase the work/life balance you have!
Don't Give Up
The last piece of advice we can offer is don't give up. As we've mentioned, you won't become a social media guru overnight, and you won't land millions of followers as quickly as big companies do. Don't compare yourself to them—they're spending millions of dollars for their social media engagement. For someone who's starting out, taking the time to set up a solid online presence can help you launch your career as a developer.