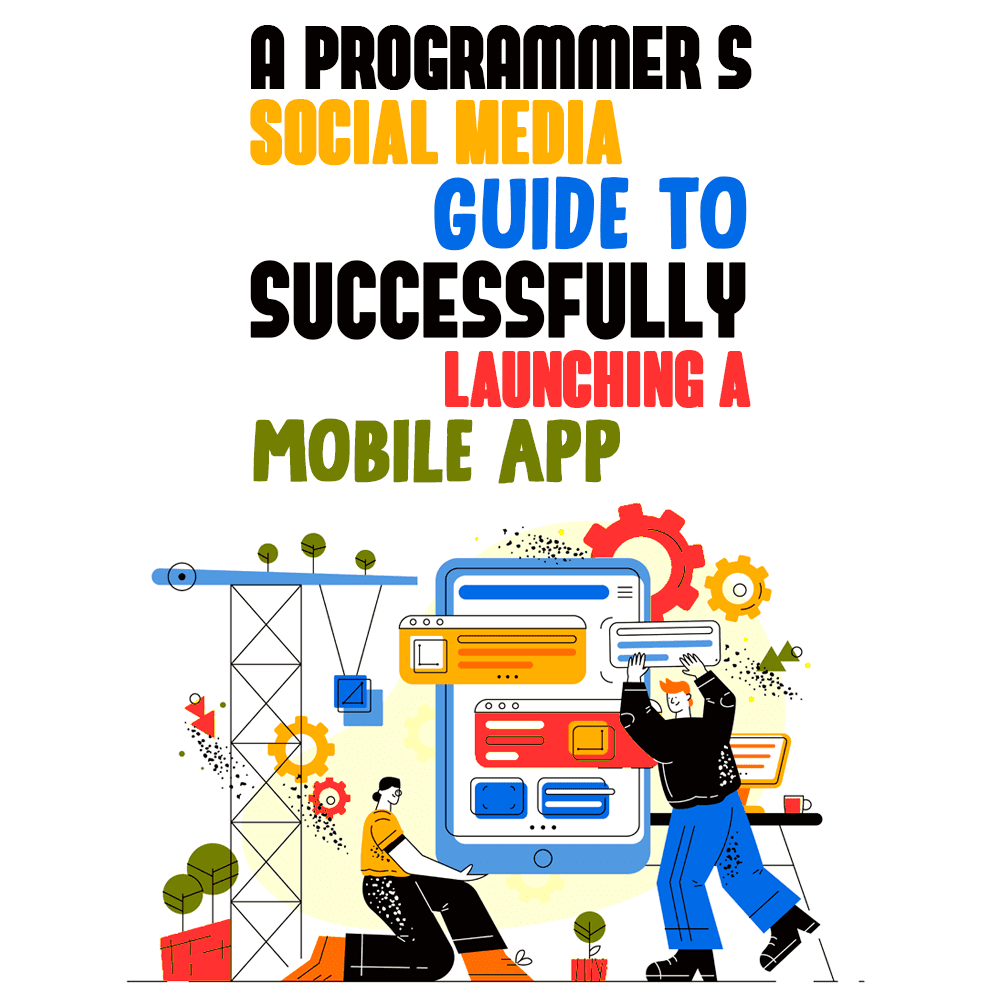 Developing a great mobile app requires commitment and hard work. But building the mobile app is just half of the work. You could have a brilliant mobile app sitting in the app store with a few couple of downloads. Why? Because no one knows what the app is about and why they should download it. The solution? Social media marketing!
In the first quarter of 2021, Google Play store hosted 3.48 million apps. Given the variety of apps available, your app is just one out of millions. Without extra effort from your side, your app is not going to gather much attention, let alone create hype and break through the market. Social media marketing gets you the traffic you need and creates an audience even before the app is officially launched.
There are countless reasons why programmers should invest in a social media marketing strategy. For starters, social media is one of the fastest channels for generating awareness about your app. With numerous platforms available, you can cater to different groups of people and target audience based upon their needs.
Moreover, customer engagement is a big plus point on social media platforms. Personal interaction enables you to answer any queries people may have about the app and establish trust.
By being one of the most cost-effective marketing avenues, social media offers a great ROI. Offering the cheapest rate for ad posts, social media platforms definitely deserve a run for your money.
With no doubt that social media is a reliable marketing tool, let's help you set things up. In this post I offer you a detailed social media guide to launching your mobile app for greater outreach and bigger download volume.
Understand Each Platform
While designing your mobile app, you must have outlined a basic customer persona. In order to market your app, it is very critical to target the right audience. To find out where your potential customers are, start by studying the different social media platforms. Let us briefly discuss the major capabilities of the main social media channels to help pick the right one or combination for the needs of your app.
Facebook
Perhaps the most popular channel, with over 2 million users, Facebook is used by countless small and medium businesses (SMBs). Facebook offers the capability to generate new leads with its vast advertising opportunities specifically catered to the target audience.
For a programmer with a new mobile app, Facebook is a suitable channel to reach and create loyal customers with the right content. Video content works quite well for Facebook and is the latest tool to gather attention.
Twitter
If your marketing plan is to create hype about the mobile app, then Twitter is the platform for you. Posts on Twitter contain mostly short bursts of content with valuable information.
The best way to drive a Twitter campaign is to develop relevant hashtags. By using those hashtags, you can start a trend and create more visibility for your followers. Be sure to make your Tweets on point for shareable content to build awareness.
Instagram
With a focus on visual content, Instagram is typically used by the younger audiences. Depending on the nature of your mobile app, Instagram can be a great way to socially influence potential customers by posting captivating videos and photos. With a heavy focus on advertising campaigns, Instagram is a great sales booster as well.
Other than these main platforms, you can even choose YouTube, Snapchat, and TikTok to work with. However, while making a choice, be sure to clearly define the goal. Do you want to build an audience, increase awareness, or directly scale up downloads? A structured agenda will provide direction on how to derive the maximum return from the chosen social media platform.
Research Your Competition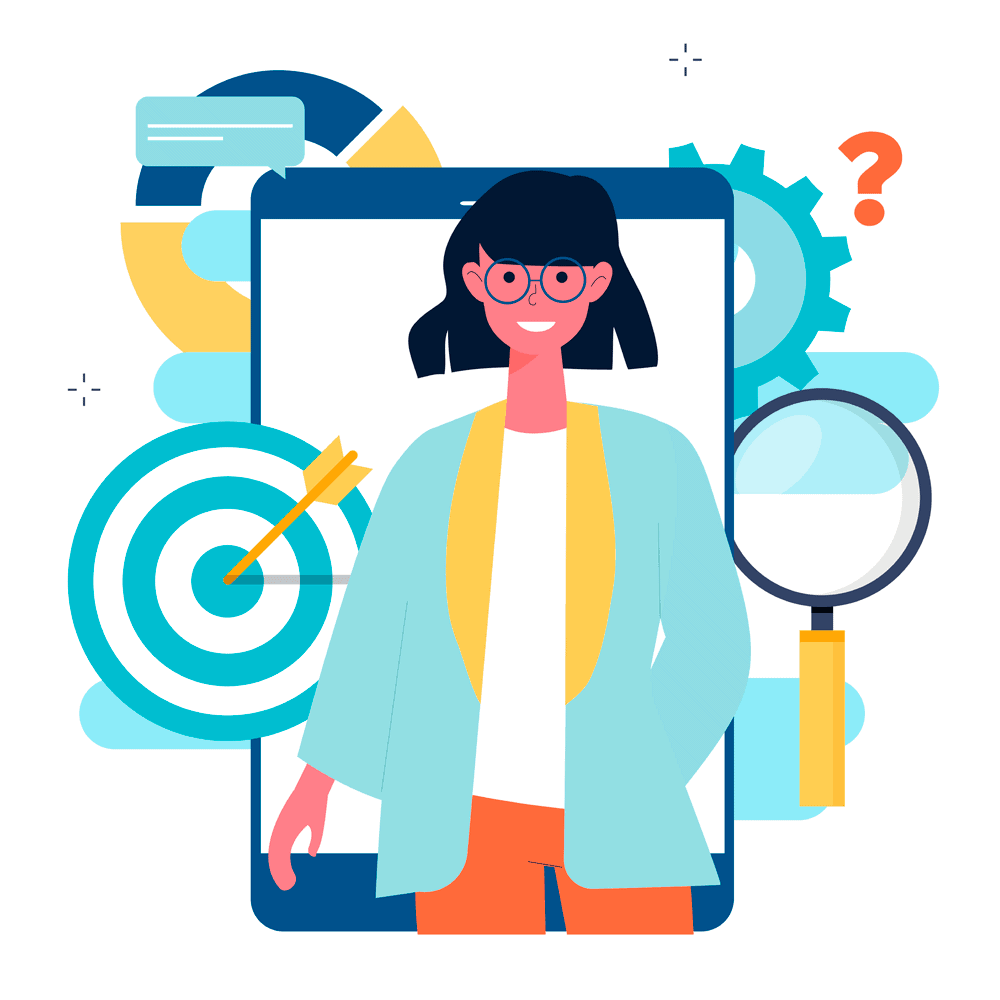 When you are headed into the world of marketing, it is absolutely essential to be aware of what you are up against. An effective social media guide equips you with the necessary tools to research your competitors and develop a strategy to stand out. As you must have carried out a market analysis while developing your mobile app, now you just have to take it one step further and evaluate your competitors' social media strategies.
Once you know who your main competitors are, take a look at their social media pages. Observe what type of content they are posting and who is their main target audience. Sweeping through the competitors' social media pages will give you a fair idea of what works and what doesn't. Use this valuable intel to set your own benchmarks and propose new ideas that set you apart from others.
To take it up a notch, you can also use highly specialized tools available to analyze your competition. Technical data can help you conduct a SWOT analysis (strengths, weaknesses, opportunities, and threats) and drum up a social media strategy to fill in the gaps for showcasing your mobile app.The SWOT analysis is a business technique mostly used to calculate a data-driven assessment of strengths and weaknesses of an organization within the industry. Apart from running technical analytics, don't forget to evolve and differentiate. The audience loves to see a pop of new color every now and then!
Focus on Pre-Launch Hype
Social media is all about creating hype for a product even before it's available on the market through pre-launch marketing strategies. Done mainly with the purpose of raising awareness, pre-launch strategies work extremely well in cases where the competition is high. As a rule of the social media guide, remember not to give all of it away. Reserve some star features of your mobile app for the actual launch event.
Once you have finalized the launch date, work back and estimate the time you need for your pre-launch activities. Start off by designing teaser images for all your social media channels. Teaser campaigns can also include short videos introducing the mobile app. Another great idea is to create branded hashtags for your mobile app, as a catchy hashtag quickly picks up interest and helps to spread word.
Before your mobile app actually hits the stores, you want people to be talking about it. The easiest way to do so is by encouraging engagement through your social media channels. Create a referral campaign where people who share the app signup link get an exclusive demo of the mobile app.
Alternatively, a great way to get mass followers is to engage influencers. Get people who are followed by your desired audience to talk about your mobile app. Doing so will put your app in the spotlight through someone who people already trust.
Create Sponsored Ads
Social media advertising has been steadily increasing and is currently valued at $47.9 billion. Unlike organic marketing, paid advertising provides an extra boost to your sales objective. In your case, sponsored ads have a high chance of driving up your mobile app downloads as compared to organic posts.
As part of a social media guide for launching a mobile app, sponsored ads can be used to achieve a variety of targets:
Awareness. Especially for a new mobile app, you want to raise a buzz among the audience about what's coming. Paid targeted ads direct traffic toward your social media pages and increase outreach.
Engagement. As a new app on the market, you want people to interact with the posts. Sponsored ads can help you achieve more traffic, lead generation, app installs, and post views.
Conversion. For a mobile app social media page, conversion usually means downloads and sales. A paid ad campaign can include the direct app link where people can download the app.
Creating a sponsored ad campaign can be overwhelming. However, remember you don't need a huge budget to design a stellar ad campaign. Learning from the best sponsored ads for mobile apps, the key is to get the message across in the most precise way possible with a clear-cut Call to Action (CTA) button.
Even with a spectacular ad campaign, you need to monitor and evaluate results. Post content with a clear target in mind, and don't forget to test ads to optimize performance. Most importantly, design your ads with the mobile view in mind. Doing so is extremely important, especially when you are advertising for a mobile app yourself! Lastly, design your ad campaign to be specifically suited for each social media channel to derive maximum ROI.
Conduct Live Demos
An exciting way for programmers to promote their mobile app on social media channels is to hold a live demo. Product demos are interactive, simple, and insightful—both for the audience and the creators. The very first live demo you hold is pivotal, as it determines how the audience is going to react to the app. In order to make the demo successful, plan, research, and invest smartly.
The main purpose of the live demo is to introduce the star features and interface of the app. Since it's going to be a live demo, be sure to have everything planned out beforehand. As it is an app launch video, keep it brief but interesting! Think through about the value proposition, and decide the exact CTA you want to deliver. Try to make it as interactive as possible to get feedback. Having the audience's opinion will help you shape future marketing strategies.
Make it a habit to test out livestreaming before the actual session to avoid any last minute technical errors. If you are thinking about going live on different platforms, run through each one of them. Once you have finalized the date and agenda, start promoting the app demo on all channels. A good idea would be to invite a tech celebrity to the demo. A simple interview or just a live chat will definitely fire things up with the audience!
Lastly, remember not to go off the roadmap. Unnecessarily long demos tend to get boring, and people drop off. Engage with the audience, and stick to the context. Having a supportive team stand by is a great way to cater to any technical problems that occur during the demo. Even if there are a couple of glitches the first time, stay positive; you are only just starting to build your community.
Don't Forget the Post-Launch Stage
Your mobile app is only as successful as you try to make it. According to expert social media guides, the stages both pre- and post-launch are vital for making your product a hit. So what exactly do you do for the post-launch period? In a nutshell, it is all about user retention, and that will be the focus of this section.
First of all, evaluate and analyze your present social media data for engagement statistics. Doing so will give you an idea of how well the present campaign is being received. Incorporate feedback from your analysis, and implement whatever improvements you need to make. Customers love to see their opinions taken seriously and addressed in a timely manner.
Next, shift your focus to the app users. Selling a mobile app is all about selling an excellent user experience. In order to do this, run user-generated content (UGC) on your social media channels. UGCs can be introduced as a contest that encourages users to post entries for a prize in return. Personalized stories not only create trust within the audience but also strengthen your brand loyalty on social media.
Another great idea would be to actively ask for ratings and reviews. However, make sure to only reach out to people who have actually used the app for constructive feedback. Lastly, as a general rule: Keep the conversation going. It's very easy for social media channels to die down post-launch. The key to running a killer social media campaign is to keep the audience engaged.
Incorporate Analytics
Being a programmer or a newbie to the world of social media, you need to understand how it all works. You may be thinking, you have an awesome app waiting to be launched in the market, you have created social media pages, but there are still no significant followers. Why? The answer is you're missing out on an important factor: analytics.
Best performed with a tool, social media analysis enables you to gather data from all your campaigns. It helps you understand your audience, create better content, and recognize your star social media network. Comprehensive analytics also let you monitor your competitors to see what you're up against. Having access to such valuable data definitely increases your chances of pulling up a successful social media campaign.
The Right Plan and Attitude Can Lead to Success
You now have an idea of the essential tools and techniques to launch your mobile app with the help of social media. Prepare a game plan for the launch, and decide which social media platforms you want to advertise on.
Remember to be consistent—don't give up on minor failures. Seek help from a mentor or expert if you feel like you need more guidance.The mobile app is something you have worked hard on, and only you can make it stand out to the audience with the right social media launch plan!