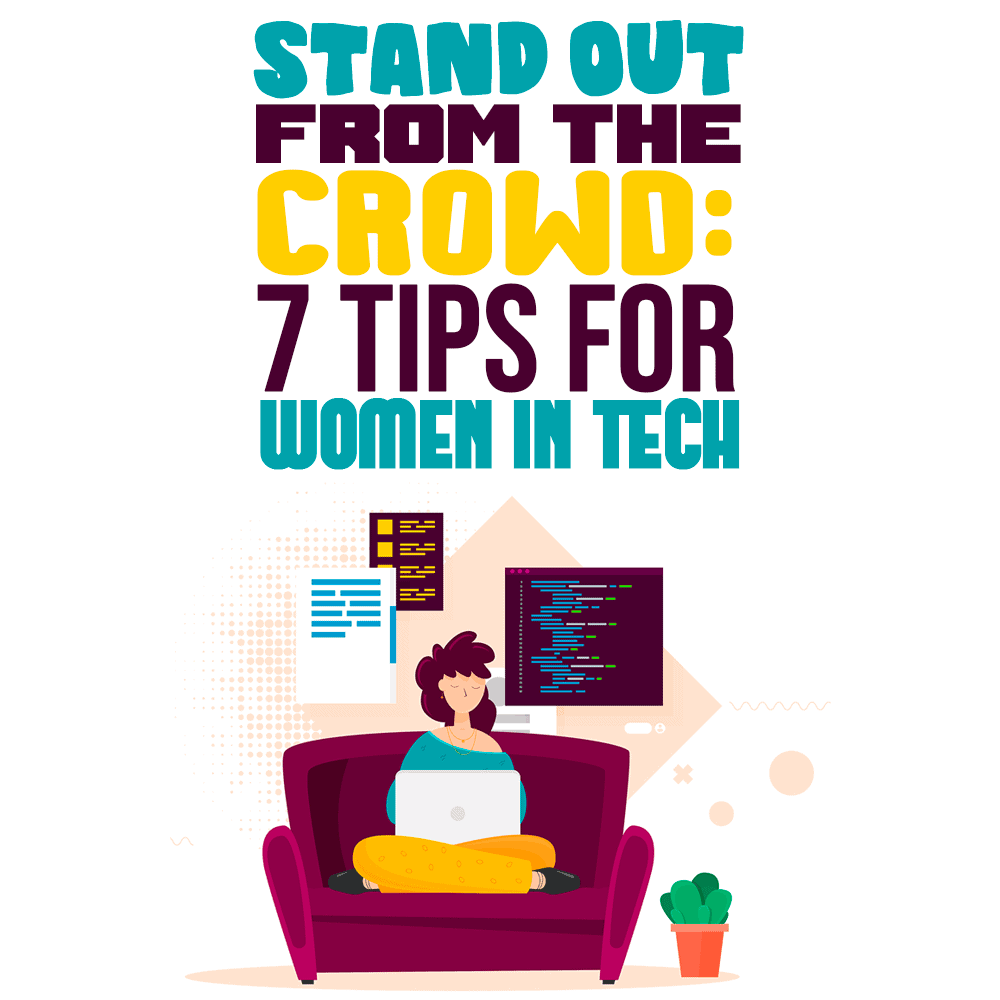 The year is 2020 and information technology remains one of the fields most lacking in gender diversity. With only about 26% of the computer science jobs in the tech market held by women, the majority of female IT professionals have experienced some form of discrimination during the recruitment and hiring process.
The low percentage of women in the tech field is a result of companies not hiring women at entry level jobs. Without being given a chance to start their careers, women in tech are forced to explore other options.
The tech market has shown slow progress over recent years and still has a long way to go on the road to gender equality. Even for the small percentage of women in the tech field, it is a challenge to survive and excel ahead of their male colleagues.
A challenging work environment ends up taking a toll on quality of work and, ultimately, career progression. This holds true for all women in tech whether fresh graduate or intermediate level programmer. However, it doesn't always have to. With a positive attitude and some know-how, women can break the glass ceiling of the tech world.
If you are or aspire to become a female programmer, instead of giving up on your dream job, focus on how to tackle major roadblocks, and reach your potential as a software engineer.
Based on the obstacles women in tech face, I have compiled a list of useful tips to help you focus on your personal and professional growth and stand out from the crowd. These tips will help you expand your skill set, land the right job interviews, and adjust to the work culture in the information technology field.
1. Thoroughly Research Companies Before Applying
Demand in the tech industry is ever-growing, with a variety of programming jobs now available on the job market. Don't just apply for every vacant opportunity you see. To ensure you land the right job, shortlist a handful of programming niches that align with your personal goals.
Next, pull up companies that offer jobs related to your interests. It's true that not everyone knows exactly what they want to do after graduation or while switching jobs. Nevertheless, a slight inclination is enough to guide you toward the right job choice. Once you've prepared a list of suitable employers, start your research.
Visit the employer's website. Find out everything you can about their company culture; look at their gender diversity patterns. Using their website to check out the gender ratio in departments like development and marketing will give you an idea of what to expect. Doing this research is especially important when searching for tech companies, as they often have a gender imbalance. The gender ratio gives you an idea of the team composition. You can decide whether to apply or leave out companies with the lowest gender diversity.
Look up the company's social media profiles to get an idea of their employee activities. Additionally, learn about the company's background and values from LinkedIn. Once you are satisfied with the company profile, list it as a potential employer.
This research will also help you gain company insights for the interview. When you have read up on an organization, you will easily be able to persuade interviewers that you are a perfect fit for the company.
Once you are well-prepared for the position you want, you have better chances of getting through the first stage of interviews. And even if you don't, always remember to ask your interviewers for feedback so you can avoid any mistakes in your next interview.
2. Understand the Challenges of Working in a Male-Dominated Industry
When you choose to join a development team, there is a great possibility that you will be one of the few women there. Don't stress about working in a male-dominated workplace. Instead, focus on bringing something valuable to the table. It's OK to feel overwhelmed at times when things don't go as you planned, but don't give up just yet.
The most common challenge faced by women in tech firms is the fear of not fitting in. This results in a "confidence gap" where women are likely to underestimate themselves. The solution? Have faith in yourself! Do your research, and always be prepared in meetings. If you feel extra nervous while presenting in a room full of men, have a friend go over the material with you before the big day.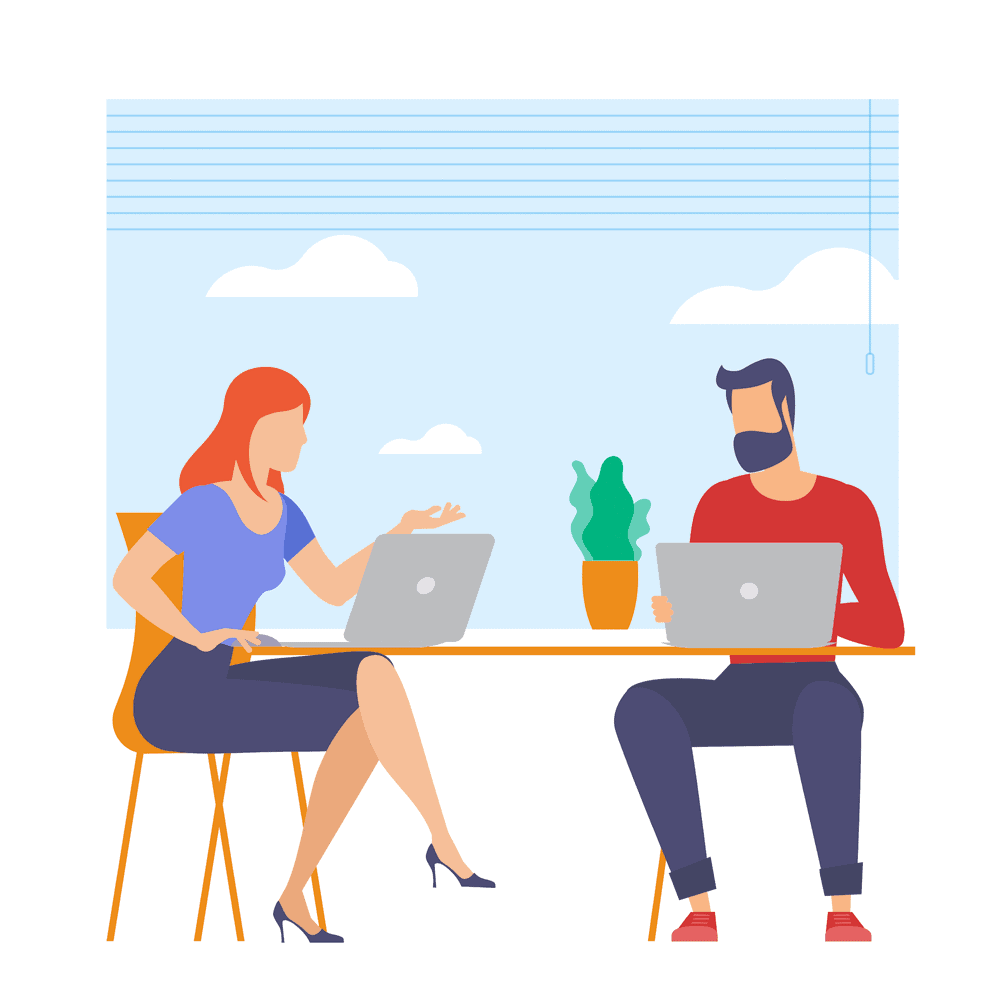 Another way to project self-confidence is to be firm in the way you present ideas. You have done your homework, so don't hold back when stating your opinion. Doing this can seem tough in the beginning, but the internet has a ton of self-help resources available to help you gain assurance and positivity.
Another important aspect to learn how to deal with is non-inclusivity in the workplace. Your co-workers' behavior could end up making you feel isolated in the office.
First of all, try to understand where these vibes are coming from. Have you reached out to the team and introduced yourself? If you're shy, the best way to participate is by brushing up on your people skills. Read up on the new restaurant or TV show your colleagues are raving about so that you can join in on conversations. A little effort goes a long way, and you will start to feel more comfortable with your colleagues.
3. Choose a Mentor for Professional Development
Women in tech have come a long way by supporting each other. While you may be the only woman in the development team at your office, you don't need to be an army of one. Take a deep breath, relax, and reach out. There are numerous mentor programs available for women, programs that provide robust training in your area of expertise.
Professional mentoring programs are a source of guidance from successful women in the world of tech. However, choosing the right mentor is extremely important. To inspire yourself, reach out to someone who has flourished in a similar professional background as yours. Having a relatable mentor can be motivation to help you overcome challenges along your career path. The mentor can be someone you already know or from a mentorship program.
According to Hillary Ashton, one of the Top 50 women in tech:
"Good intentions are one thing, but you want to be learning from the people who are really driving success in the organisation, those are the teams you want to be on and the people you want to be with."
Practical mentorship advice is something to consider when looking for a mentor; you must pick someone who drives you to be successful. Be thinking about suitable mentor opportunities right from the start of your career.
To make yourself familiar with influential women in tech, start reading. There are books out there filled with inspirational stories by female mentors. Many women have established successful careers as programmers before you—what makes you think you can't?
4. Network as You Move Forward
Building strong networks and tapping into new resources can be a great way for women to progress in tech. Even if you are not looking to switch jobs, networking should be on your agenda. It helps you connect with other women working in different environments and helps you learn from them.
Start with the basics—social media. Put together a Twitter account if you haven't already, and follow all trending tech hashtags for women. There's a large community out there, and you won't feel alone anymore. Do the same for Facebook and LinkedIn. Social media is a vast space with huge networking groups supporting women in tech.
Once you get comfortable with meeting people online, check out in-person networking activities. . Sign up for national organizations that offer a wide circle of alliances with a focus on inclusive tech for all. You don't have to be working as a programmer to network; you can join during or right from college if you feel passionate about software development.
Getting yourself out there to learn about the tech world helps you set your priorities straight. It gives you a comprehensive outlook on different opportunities and how to choose what's best for you. Even if you're thinking about launching a startup, the best way to find a co-founder is through your extended networks.
Been in tech for 10+ years? There are many ways you can give back to women in the industry. A number of organizations have been established in the last few years that connect people from around the world. You can join these and teach young girls how to code, or simply contribute your time to nonprofits. Joining a tech community is a learning experience that enables you to progress with a strong support system by your side.
5. Invest in Higher Education
The demand for developers will increase in the next decade, however, there is still a supply-demand gap in the job market caused by a lack of required skills. Due to the rising cost of formal education, most developers fall behind on getting a suitable graduate or postgraduate degree.
Then again, you don't have to have a computer science degree to land a successful developer position. Pro tip: Continue learning. There are online sites that offer courses by educators from reputable universities. The courses are short and affordable and can be completed while working a full-time job. If you have been working in the tech industry for a couple of years, you understand how rapidly the field evolves, requiring swift reactions on your part. Luckily for you, online courses can help you keep up.
Women in tech companies often feel like they're trailing behind their male colleagues. However, you don't have to feel that way. Whether you want to learn a new programming language or development software, you can easily get yourself enrolled in an online course  and get certified.
Taking these steps may seem like a lot of effort in the beginning, but it is always worth your hard work in the end. When you are continuously in touch with the latest in-demand skills, you have the power to climb the corporate ladder and earn better pay. Furthermore, if you want to progress in the same company, certification in your field of endeavor can definitely help you make informed decisions and improve your leadership style.
Being a developer is not an easy task, and it consumes a major chunk of your time. So where do you find the time to learn new skills? First of all, don't stress. You don't have to do it all in one day. Make the complex simple. Take it one day at a time. Decide what could be useful to you, and then make a run for it. Every single knowledge investment you make will definitely pay off in the future.
6. Learn To Negotiate
It is essential for women in tech to learn how to negotiate—sometimes, much more than just their salary. The art of negotiation is extremely important because women already are at a great disadvantage, earning 61% less than their male counterparts. Learning to speak up for yourself is crucial.
Before coming up with a possible negotiation plan, understand where the problem lies. Most women are afraid to speak up because they are not clear on how to do so. When negotiating a salary, the simple solution is to research the job and the employer. Salary information can be found through online platforms like PayScale and Indeed. By checking out various sources, you can get an idea of your market value.
Don't be afraid to negotiate even if it is your first job. Highlight your unique skills that are difficult to find on the market. This works especially well when you don't have a lot of employment history.
Even if you have been employed for a couple of years, a good idea is to present your experience as added value to the company. And lastly, be confident in your pitch, and be prepared to turn down offers that are far below the acceptable range.
While negotiating, whether for a higher salary or other employee rights such as maternity or sabbatical leaves or flexible working hours, be clear to make it sound mutually beneficial. You are worthy of remuneration equal to that of your counterparts and  should not settle for less.
If you are scared of coming across as aggressive or rude, don't be. Learn to phrase your negotiation as rational. If the human resource manager is open to discussion, be prepared to answer questions and provide reasonable explanations if needed. However, in the case of rigid management that leaves no room for negotiation, look for alternative job options that match your expectations.
If you still feel uneasy stepping out of your comfort zone, attend a professional training session to help you learn negotiation skills. Until then, stay confident and don't be afraid to speak up if you feel trapped in an unfair settlement.
7. Make Your Accomplishments Known
Women often do not like to brag about their achievements and pass on credit when it's due. When you have completed a hefty task that exceeded expectations, there is no reason you shouldn't share it with your team.
For instance, if your workplace holds annual awards, you can nominate yourself for one that's suitable. You should also maintain a record of your performance against company objectives and key results (OKRs). Your hard work is valuable and must be rewarded.
Learn to differentiate modesty from humility when it comes to sharing your accomplishments. Most women err on the side of modesty and downplay their role at the company. This automatically puts them at a disadvantage as well as taking a hit at their self-esteem and social profile in the long run. Instead, you should talk about how you invested your time and effort in achieving a goal for your department.
The key here is to maintain a balance; don't brag, but make sure that you're putting your successes out there. Don't try to sound apologetic or too humble, which could make you look like you're not confident about your work. Stick to the facts, and express gratitude to everyone involved.
Making your accomplishments known not only acts in favor of your career advancement but also encourages other women to speak up. This habit can be extremely useful while networking to connect with the right people.
The Future Is Female in Tech
It's OK to struggle in a field where you are outnumbered by men. However, never let that pull you down and hinder your performance. Take it as a challenge, and face it head on.
The ratio of men and women in the tech industry is unbalanced, and it will take some time to even up. Under no conditions should a fear of working in a male-dominated workplace keep you from pursuing your dream job as a female programmer.
Take your time and adjust to the workplace. Be observant, learn how things run, and try to create a place for yourself. There is always someone you can reach out to—find other female software engineers in your region, or search for a mentor you can look up to. Use the unbalanced gender ratio in the tech industry as incentive to support fellow women. Sharing career advice and survival tips makes the female tech community stronger and is a great way to progress together.
Most importantly, don't lose hope. Take it one day at a time. Give yourself a break if you feel too overwhelmed by your surroundings, but always try to bounce back stronger. Good luck, women! The future is female.