Top Cybersecurity Threats To Watch in 2021
"If you think you know-it-all about cybersecurity, this discipline was probably ill-explained to you."—Stephane Nappo
As technology expands its horizons, the security of organizational data is at an increasing risk. Cyberthreats, online hacking, phishing, etc. are on the rise, and with the pandemic forcing companies into remote working, the number of cybersecurity complaints has grown multi-fold across the world. Owing to the need of the hour, many organizations have jumped onto digital transformation initiatives, side-lining the security aspect in place of what? Convenience? This has led to serious security threats that must be attended to in advance to be well prepared.
Here are some examples of possible cybercrime activities that are taking place:
Emails with malicious links or opening attachments with a virus
Sophisticated phishing attacks
Malicious software writing
Ransomware attacks
Social engineering
Cryptojacking
In the year 2020, businesses of all sizes and segments have been affected by this cyber menace, but small and medium-sized industries have been increasingly targeted. Cybercriminals have tried their best to exploit the remote working mechanism by compromising on data quality and sharing. It is an essential ingredient for businesses to be well prepared for these attacks and protect their information from such menaces.
Have a look at these proven statistics that emphasize the risk of cybercrimes:
Statistics have emphasized the risk of cybercrime if not attended to properly. Per Gartner, the global information security market is forecast to grow at a five-year CAGR of 8.5% to reach $170.4 billion in 2022. The current information security and cybersecurity industry show that 95% of cybersecurity breaches are caused by human error, and the global average cost of a data breach is $3.9 million across SMBs.
Looking at the risks involved by letting cybersecurity loose, it is vital to understand what kind of cybersecurity threats we are currently facing and why businesses should be well prepared to combat them.
Here are some of the top cybersecurity threats you can expect to face in2021
Increase in Remote Working
Thanks to the pandemic, working remotely has become the new normal across the globe. While it does have its benefits like flexibility of time and safety from the pandemic, remote working poses a huge security risk for businesses that transfer sensitive data and information within their network. Network security controls and the security of private and corporate information is at stake. You need specialized effort to work on specific security protocols like SSL, TLS, VPN, IPSec, etc. to curb any possible threat of attack and keep your remote team safe from cyberattacks. The lack of enterprise-grade security is the biggest threat for organizations and the most attractive target for cybercriminals.
Businesses and developers can protect themselves from such threats by ensuring continuous updates to software and using popular tools like firewalls, malware scanners, and private virtual networks to maintain protection. Breach and attack simulation software can also be implemented for advanced security.
Varied and Expanded Phishing Attacks
Phishing has always been a common cybersecurity threat, but it's become more prevalent recently due to pandemic protocols and procedures. Pandemic-driven phishing activities like phishing emails with malicious links and attachments have added more levels of stress to people on top of everything else that's been going on. Even SMS-based phishing has increased.
It has been proven that over 20% of breaches have been due to phishing. There are occurrences of PDF scams that compel users to open PDFs and cause further harm. This is a newer way of phishing to which users are more susceptible than phishing through emails. If this continues, we'll see more security threats take place, such as hackers taking over accounts, credential theft, compromising on emails, ransomware, etc.
Cloud-Based Data Breaches
Just like remote working, the pandemic has compelled organizations to make everything cloud-based because of its salient advantages like complete visibility and control over data, cost savings, reliability, mobility, etc. Call it lack of time or expertise, but there are loopholes in the security aspect of a cloud-driven environment that have caused major data breaches. Data mishaps like incomplete data deletion, wrong configuration in storage and containers, lack of security control in cloud-based apps, etc. are becoming more and more regular. Applying data protection policies, setting limitations on sharing data, stopping data from moving to unmanaged devices, and encrypting sensitive data with secure keys will bring a lot more control over cloud-driven systems.
Security Threat to Internet of Things (IoT) Devices
Changing times have eased and increased usage of IoT devices, garnering a lot of benefits like mobility, newer business opportunities, agility, improved productivity, cost reduction, increased client experience, etc. But the security aspect of these devices is lacking, leading to their being taken advantage of and misused. While they are constantly improving, IoT devices still don't possess the level of high-end security that can prevent most cybercrimes from happening. Cybercriminals are easily getting into IoT networks and from there moving into the IT systems of organizations. Hopefully, we'll see newer ways of ensuring a completely secure setup for IoT devices later this year, but there's no guarantee.
Complicated Security Rules and Regulations
There are defined systems of rules and regulations like GDPR that organizations are following to the tee. These protocols help organizations in protecting their data against malicious attacks. With the changing times and organizational behavior, 2021 will bring with it new updates to old security methods that no longer apply. This shall loosen the tight security walls of applications, with high-end exposure to private information and relatively lesser testing of applications. This will offer cybercriminals a good chance to misuse. Hence, policymakers must ensure a decent application of rules to organization, avoiding such cyber mishaps.
Less Availability of Skilled Resources and Ability To Track Cybercrime
Cyberthreats are increasing, and the IT infrastructure is expanding. Thus, the need for a professional security regime is a must. However, in comparison to the demand, the existence of skilled resources isn't there. There's a limited number of programmers who understand security in a deep manner and are competent to protect organizations from the harmful hands of the cybercrime world. This year, businesses will begin roping in talent or resort to pushing their current employees to learn the latest security measures in order to protect themselves against cyberattacks.
Deepfakes
Deepfake refers to manipulation of an existing image/video to showcase actions that have not happened. It makes the most of AI and ML and is being considered a major cyberthreat to watch out for this year. Deepfakes have the ability to create frauds via fake identities and open people up for phishing threats. It is vital to orient users on the powerful yet fraudulent competencies of deepfakes. Computers must be trained to detect fake videos, with advanced AI technologies to curb the negative impact. Even the use of Blockchain will prove beneficial to protect users from the hazards of deepfakes.
Malicious Advertising (Malvertising)
Malvertising stands for Malicious Advertising—the misuse of online advertisements to generate malware. As the world of advertising expands, so do the malvertising attempts. Advertisement spaces are bought on trustworthy sites and though the ads appear OK, there is malicious code hiding inside them. These malicious ads redirect users to wrong websites or have malware installed on their devices. These are newer ways of malicious cyberattacks like ransomware, banking trojans, cryptomining scripts, money-making malware, etc. that possibly will see a rise in this year. It is still not clear as to how these attacks crop up, but it is still a point of major concern.
Exposing Your Database and Credential Components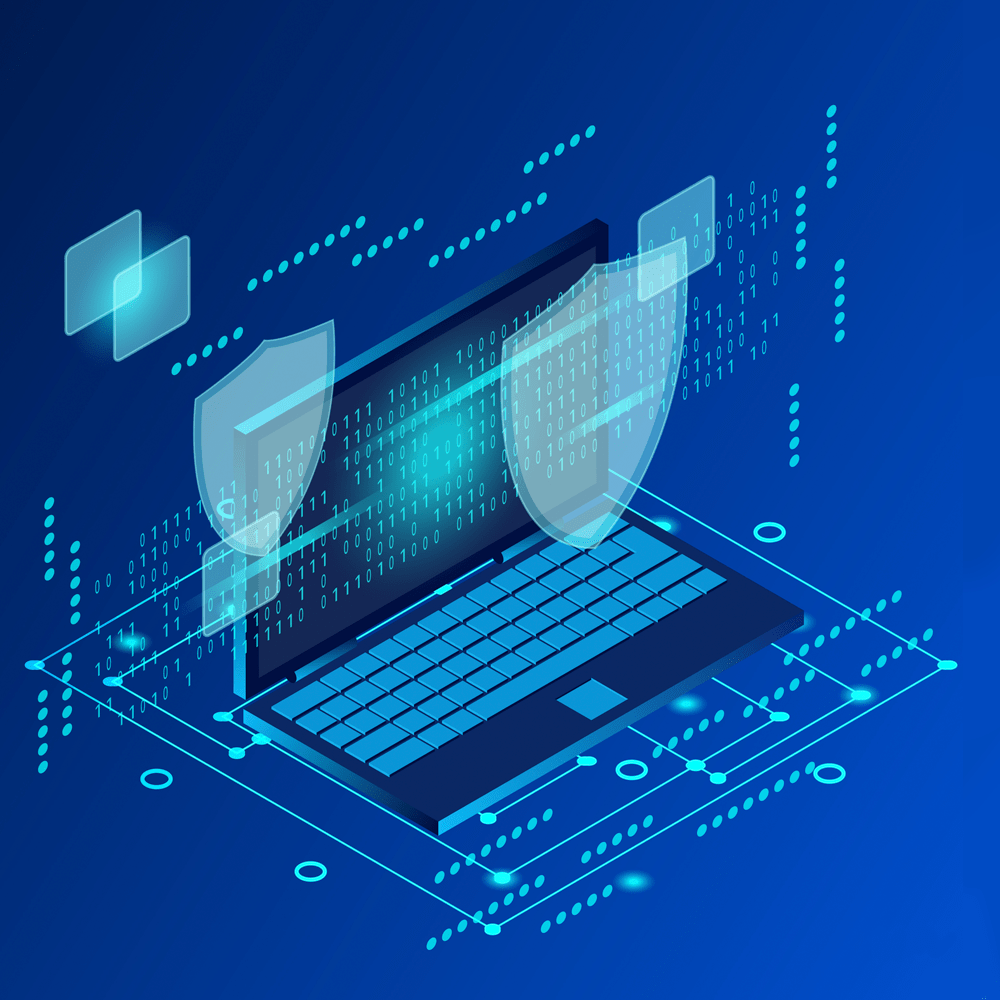 Due to high-end exposure of data to the outside world, there are increased chances of the main components of databases getting uncovered through cybercrime. With different ways like stealing login information, user access data, customer data, financial data, or private information, database components could be at a high risk if not secured properly. Better known as credential stuffing, this type of cybercrime is being witnessed more frequently and must be tackled prior to its occurrence, by all businesses.
Social Media-Driven Cyberattacks
Social media is constantly in the news for negative publicity and malicious activities. Till now, individuals were harassed because of this. Moving negatively further, now comes the trend of harming businesses. Users may be prompted through malicious links to participate in different business sessions of use, and this may lead them to harmful instances of sharing their own information, ineffective verification, or exposing organizational data to the outside world.
We Don't Live in an Ideal World
Hoping for a cybercrime-free world is ideal but not going to work practically. At the least, we can be prepared to face all sorts of cyberthreats and overcome the negative impact that they cause.
Organizations must be well prepared in advance to ensure best of cybersecurity in their setup. Planning and implementing a comprehensive security policy within all projects is what can save the organization's security setup.