6 Must-Have Skills to Transition to Being a Full-Time Freelance Developer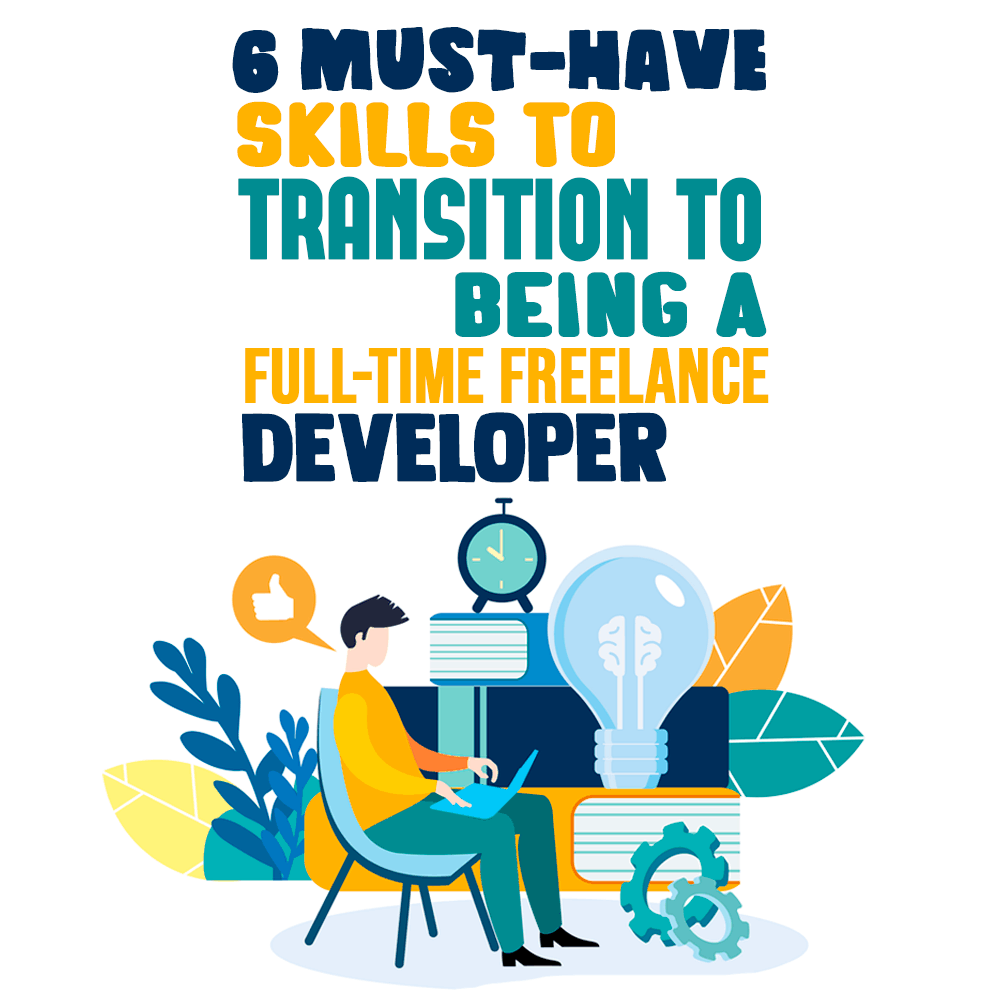 If you're reading this, it's probably because you are ready to become a full-time freelance developer. You've had enough of the 9-to-5 work life and are looking to become your own boss. Compared to full-time developers, as a freelancer you certainly would have more benefits, including the flexibility to:
Choose jobs you want to do and get rid of projects that don't pay well or aren't exciting enough.
Set favorable work hours.
Set the pricing model so that it has the potential to fetch more revenue than a full-time developer's salary.
Work from anywhere, remotely, as long as you have a reliable internet connection.
But freelancing is not as glamorous as it may sound. Unstable income, zero employee benefits, and time management struggles are on the other side of the coin.
If you still want to transition to being a full-time freelance developer, here are six skills you'll need to develop and put to good use.
1. Focus on a Niche: Be an Expert in a Particular Tech Stack
If you are a freelancer who picks up coding tasks from a mixed bag of industries, you might want to stop. Today, the industry wants to work with experts rather than generalists, and generalizing could result in a low bottom line.
When you have a strength for a specific aspect of programming and a portfolio to prove it, it is easier to set higher rates because of the value you can deliver to your client's business. For instance, if your niche is in developing chatbots, try bagging gigs in that sector. That way, you would know the ins and outs of chatbot development and thus be in a better position to help your clients in creating one.
If you are good at developing Android apps, work with companies that need one one. Specialize in a particular tech stack and aim to stay on a single path.
2. Keep Pitching: Use Multiple Platforms to Find Clients
In this uncertain economy, finding a steady flow of projects is indeed challenging, which is why you must diversify to attract suitable clients from every nook and cranny of the digital world. Of course, that completely depends on your skills and the type of clients you want to work with—such as startups or web development agencies.
Here's what you can do to build up a pipeline of clients:
Subscribe to a platform specializing in freelancing, such as Toptal, Remotive, or CleverTech, enabling you to get in touch with companies hiring developers.
Check out LinkedIn job postings from IT companies. Even though their hiring requirements can be stringent, you would be surprised to know how open-minded such companies are. You could bag a full-time remote job or a short-term contract!
Ask for referrals from clients and peers who appreciate your work. You can also ask them to recommend friends and colleagues who may need your skills. As an incentive, offer your services at a discounted rate to your clients and peers, and also to clients gained through referrals.
Pitching is time-consuming, but if you create templates to send via email or as replies to any job board postings, you will increase your efficiency and be able to spend more time looking for clients that match your skills and preferences.
There's no fixed rule for writing the perfect pitch. The key is to keep polishing your copy at every attempt and to tweak it according to the preferences of the client you are applying to. You could find a client in one go, or it could take you 100 attempts to get any response. The key is to be consistent.
3. Market Yourself: Be Consistent with Your Efforts
Besides pitching to new clients, you also need to make yourself visible online. A personal blog is the best way to do that, as it will showcase your technical expertise and demonstrate your confidence in your skill set.
Besides, a personal blog will help you organize and communicate your ideas effectively—a quality many businesses find appealing. Publish blog posts on your professional website or open an account on Medium and post for free.
Alternatively, you could contribute to developer communities such as StackOverflow, Lobsters, GitHub, and Digital Ocean (depending upon your area of expertise). Solve coding problems, exchange news and tips with others, and improve your coding skills.
Active participation in groups like these will make you known to other developers and businesses and help you to establish yourself as an authority in your field.
Lastly, a good way to market yourself is to get on social media. Update your LinkedIn profile and share your blog posts, client portfolio, coding tips, and industry news with your connections. Since recruiters are most active on LinkedIn, it is an ideal channel to leverage.
4. Network: Attend Virtual Events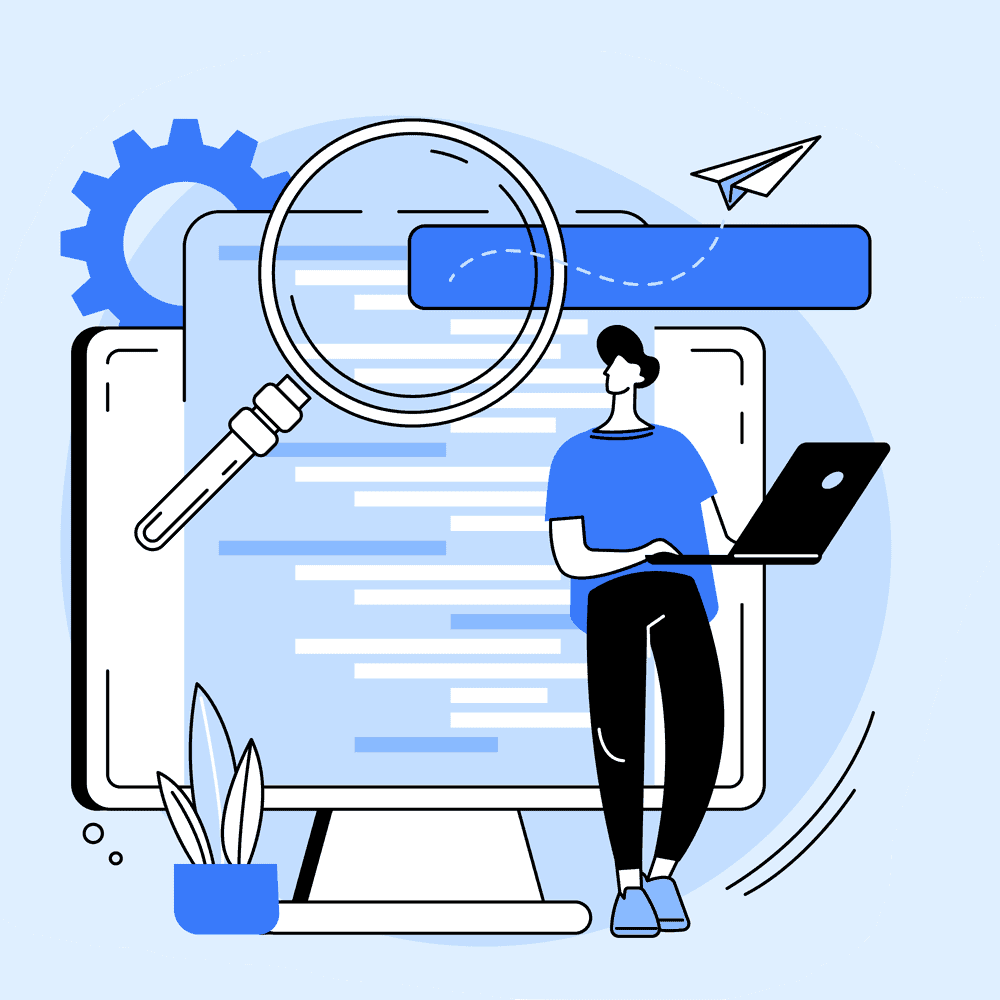 Besides marketing yourself and consistently pitching potential new clients, you should also go to virtual meetups and conferences such as React Summit, HXLive, and .Net Conf. Go ready to discuss your interests, share your portfolio, and interact with industry influencers. Listen and soak up as much information as possible and make sure you are also seen and heard in those groups.
Whenever we settle into the "new normal," try attending a few offline conferences such as QCon, Microsoft Build, and DeveloperWeek. If you are ready, register to speak at any of the events.
You not only get to promote your skills on a larger platform, but also learn about new industry trends, professionals, and enterprises doing excellent work in your sphere. Interpersonal connections go a long way in the future and could potentially lead to leads or referrals.
5. Maintain Client Relationships: Use a CRM to Stay in Touch
Customer retention statistics tell us that 80% of your future profits will come from 20% of existing clients. No wonder that for most freelancers, securing robust and long-term client relationships is key to building a successful business.
Therefore, learn to manage expectations. To existing clients, you must clearly explain your commitments and define any programming project's scope and budget. Communicate clearly to help them understand your plan of action or schedule.
You may be the expert your client turns to, but it is vital to listen to their feedback and improve your work accordingly.
When it comes to past clients, ensure you send out periodic emails to them asking if they have any projects for developers. You could also share your blog posts with them via email and market your referral program from time-to-time.
Deploy a customer relationship management (CRM) system such as SuperOffice in your daily routine to ensure you never miss important dates and stay in touch with your client base.
6. Name Your Price: Set Expectations Early On
Be very clear about the kind of job you accept and the rate you charge. The current market scenario may seem brutal. But if you get stuck with low-paying clients, graduating to higher pricing will just keep getting more difficult. Therefore, analyze the market prices thoroughly as well as what your peers charge. Decide on a rate and stick to it.
Also, be selective about the types of jobs you pick up. Don't say YES to every project that comes your way out of fear of nothing else turning up. Define your dream projects and companies. This will clear your headspace to attract and pitch to assignments that genuinely interest you and pay well.
Lastly, set up a process engagement system. Don't start any work until the quote and your responsibilities have been agreed upon and signed off on. This will set expectations for both parties, and the turnaround will be faster and hassle-free.
It's All in the Hustle
The life of a freelancer is fluid and fast-paced. It is versatile but highly reactive to market conditions. Job insecurity is always going to be a significant factor when anyone plunges into freelancing. However, that does not mean you can't be successful.
If you have a solid plan in place to market yourself, generate new leads, and network as much as possible, your life will become a lot easier! If you are new to this game, it might take you a while, but once you get the hang of freelancing, you will realize how rewarding and fulfilling it is. It is definitely worth the hustle!