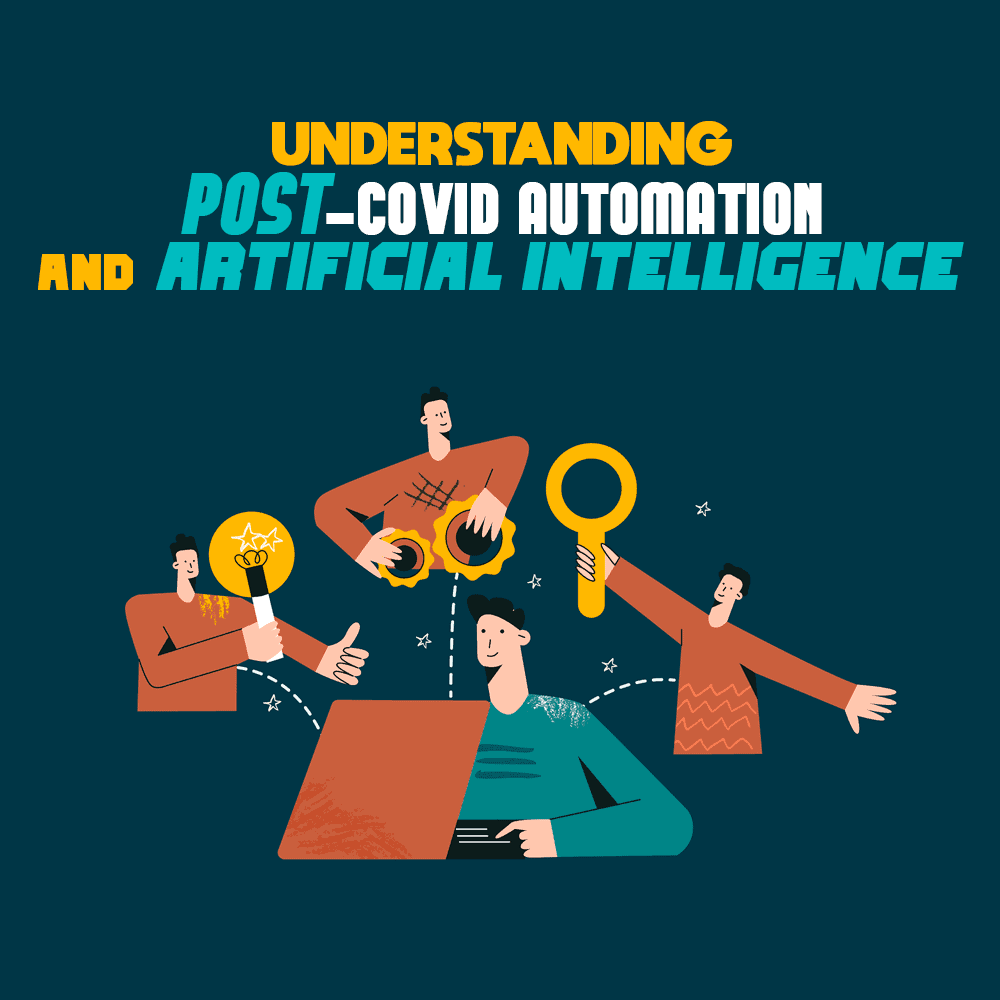 In the space of a few days, the world went from functioning as we've always known into a global shutdown. Businesses were forced to adapt to this change, and quickly. For many, this meant dealing with a remote workforce for the first time. It's fair to say that the Covid pandemic caused a lot of turbulence for businesses.
But it was more than simply the logistics of working locations; general processes also ran into trouble. This meant disruptions to supply chains, cybersecurity, and much more. Systems were exposed, and many businesses struggled to keep up. Suddenly, organizations needed to deploy automated systems to stay afloat.
The truth is, this change was inevitable. Pre-Covid, we had already seen a push toward artificial intelligence-powered robotic process automation. The pandemic only hyper-accelerated this change. The businesses able to adapt the quickest were those that had already taken steps toward automation.
If you're new to the world of automation, you might be wondering what robotic process automation is, or maybe you're looking to grow your understanding. Well, let's start here: What exactly is the process of automation?
What Is Robotic Process Automation?
Robotic process automation (widely known as RPA) is a form of automation unlike any other. Whereas automation relies entirely on coding, a process that has preset outcomes, RPA uses artificial intelligence (AI) to complete tasks more autonomously. AI has had a bad rap in the mind of the public—largely thanks to pop culture—but it isn't a terrifying machine coming to take over the world (at least, not yet!).
Artificial intelligence, in short, is when a machine tries to mimic human thought patterns to complete certain tasks. In today's world, this technology is found everywhere, from self-driving cars to race recognition technology.
RPA uses AI to process tasks, removing the element of human error. Think about all the different processes in your business. Each will probably need the oversight of an experienced worker. If, for whatever reason, a worker is unable to activate a process, your business could grind to a halt.
Not only does AI keep your business running efficiently, but it can also provide data-based insights, helping to improve processes. Organizations that have adopted RPA have seen improvements across the board. This includes improved compliance (92%), improved quality/accuracy (90%), improved productivity (86%), and cost reduction (59%).
How Automation Is Transforming the Workplace
Some form of automation is present in practically every modern business and there's a good chance your organization might have invested in some of the following forms:
Sales: When you make a sale, it's unlikely that you'll process the order yourself. The majority of organizations have a system in place to process and track orders. It's always a good idea to run crowd testing to make sure your store functions as it should.
Customer Service: An increasing number of businesses are turning to automated chatbots to deal with certain queries. This helps keep your phone lines less busy and means that agents can focus on more difficult queries. Also, VoIP software, such as Vonage or one of these Vonage competitors, is another excellent use of AI in the workplace.
Website: Your website likely contains several automated elements. This could include a contact form, mailing list sign-up, or downloadable files. For all these different elements to operate smoothly, you need the right support (from AI!).
If interested in learning more on how AI powered automation is transforming the workplace, check out Intelligent Automation Simplified by Debanjana Dasgupta, which provides some fantastic insights.
What Does RPA Mean for My Business?
Put into action, AI-powered automation can affect almost every aspect of your organization. Let's look at some of the benefits of the technology, and why it might be time to revamp the automation within your business.
Speed Up Processes and Slash Costs
With RPA, data can be copied into a spreadsheet in a matter of seconds, and with a much-reduced risk of (human) error occurring during data entry. The decrease in time and error are reasons enough to see the value of AI.
Think about the difficulties of handling manual processes. You're probably collecting a large amount of data. Even after carrying out process mapping, data can be difficult to keep up with since information needs to be stored properly so it can be accessed later.
There are two significant issues with properly storing data. First, there's a time factor to consider. Your employee is entering each piece of data manually, and the scale of data means that this task could take an unknown amount of time. Second, it only takes one slight error for your data to be rendered useless unless more time is spent trying to find a correction.
Remember, the faster data is added to the database, the quicker it can be used to improve your business. For example, this might mean new and inventive forms of marketing. Or it could be used to help show how to improve product quality.
Additionally, RPA can be a great way to reduce costs. With an automated system, you'll need to employ fewer people, saving you some cash. The workers you do employ can move away from data entry and put their skills toward other valuable tasks that can help you grow your business.
Stay On the Right Side of the Law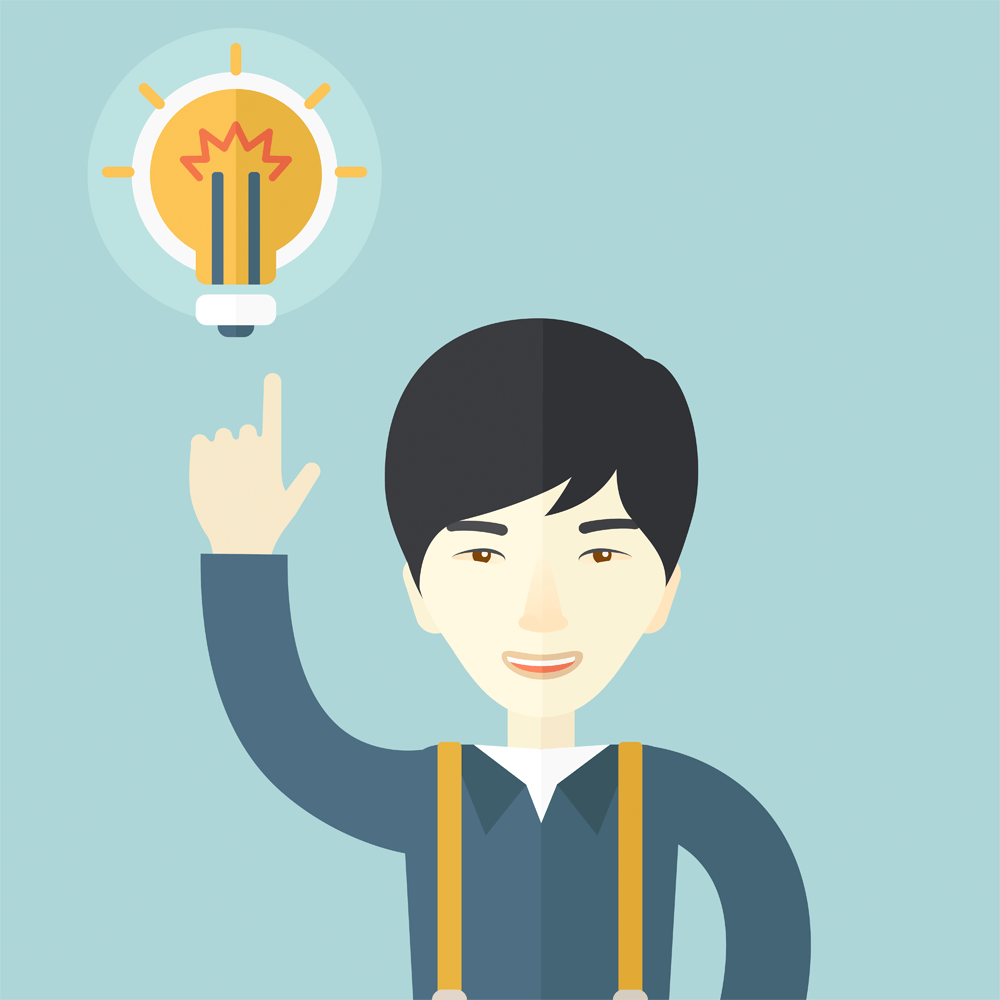 Another aspect of properly handling data is the legal side. Today, people are much more aware of their data and how it's being used, and this has brought about new legislation to regulate the ways businesses can collect and handle data.
Many of the new laws come with painful fines attached. For example, the EU's General Data Protection Regulation (more commonly known as GDPR) sets fines of up to €20 million. It's fair to say that most penalties won't reach anywhere near this number, but it does show how seriously the issue is being treated.
These new laws pose challenges for many businesses—big or small. To reduce the risk of breaching legislation, it's better to limit data access to as small a number of employees as possible. Again, this is where RPA can come in handy. Because processes are automated, there's a limited need for human oversight.
More Secure Data
The idea of data leaks is becoming an increasing concern for many businesses. According to a recent report, small to medium-sized businesses are hit by a cyberattack every six months. Similarly, contracting a computer bug can be extremely damaging to your data.
The less secure your data is, the more damage will be done to your reputation.
Some people have expressed concern about RPA and how easy the system may be to exploit. But this concern is largely ill-founded, and it's your responsibility to show customers their information is safe in your hands. Most modern RPA tools come with end-to-end encryption, meaning your data is extremely secure.
Important note: Do proficient research to make sure the RPA solution you choose comes with the right security features for your company. 
Provide Better Customer Support
Customer support is a lifeline for businesses. If you get something wrong, your support line is your best chance to stay on good terms with a customer. But handling customer support isn't easy. Many businesses suffer for their lack of attention when it comes to valuing customer support.  
You need to make customer support a priority. There's a good chance that you've experienced frustration when an organization misses the mark on your support. This usually means long hours stuck waiting in queues, only to find that your query isn't resolved. The average customer feels the same frustration.
One of the main reasons that customer support is slow is that staff are bogged down in admin tasks. Although obviously important, these jobs are repetitive and often take up a lot of time (especially if careful attention is needed, as with data entry).
With RPA, you can automate these tasks so they don't consume your employee's valuable time with otherwise delegated responsibilities and allot more time to customer support. In other words, shorter queues and more query help!
It's important you learn how to calculate CSAT to see if customers are responding positively to changes that you make.
For additional help overcoming common issues with customer support, check out The Customer Support Handbook by Sarah Hatter.
Engage with Data
Data is king in the modern world. With the right data, we can improve every aspect of our organization. This could involve improving workflows, creating better marketing, or making a more engaging website. But first you need to gather the right data. You'll also need the right analytics software to unpack data into usable information for your business.
RPA operates on a constant feed of data, and you can learn from this information in a multitude of ways. For example, you can put RPA data into a machine learning algorithm, which can be used to spot issues with your processes and suggest steps toward optimization. This way, you can boost the overall efficiency of your organization.
Better Email Automation
Email can be a great way of staying in touch with customers—most businesses use email for marketing. With an email referral program, you can even grow your customer base.
But sending all emails manually isn't practical. For this reason, almost every business uses some form of email automation. This ensures customers receive regular communications and reduces the workload for your staff. But could this automation be improved upon?
There are several ways RPA can help your email automation. While other automation tools require you to write lines of code, RPA does not. It has been specifically designed to be integrated quickly and easily without any previous programming experience.
This means your RPA can get to work scheduling your emails, validating email addresses, and cleaning up your email list.
It can also be adapted and modified to suit your changing email needs without having to employ an experienced programmer. Not only do you save money, but you also have the flexibility to make modifications to your email campaigns as needed.
Improve Admin
No one enjoys doing administrative work, but it's a necessary evil. RPA can make this irritation a thing of the past, dealing with menial tasks and letting staff focus on more important matters.
It can, for example, complete data entry for invoice processing, help onboard new employees, and support the payroll process from start to finish by checking time records and generating paychecks. It can also help with accounts reconciliation, placing sales orders and keeping customer information updated.
You can use RPA alongside other tools to further help with admin, too. For example, a free online contract generator can help reduce the amount of time spent building contracts. There really is no end to the ways RPA can support your team.
Will This Affect the Number of Workers I Need?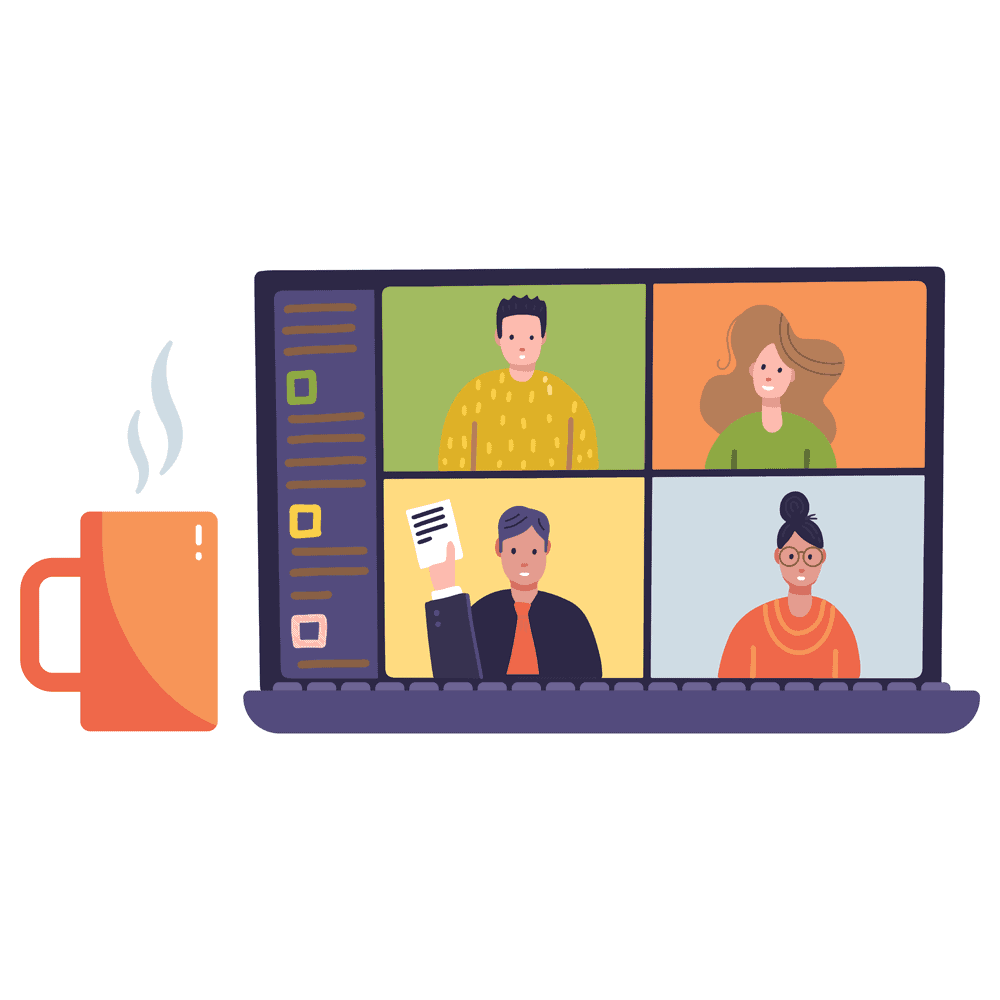 You might be thinking that with the rise of AI, you won't need staff at all. But this isn't quite the case. Bringing automation into your organization will reduce the number of manual tasks that you'll need to complete—say goodbye to time-consuming data entry, basic customer service, and emails! This will inevitably mean a smaller number of staff is needed. But effective automation needs a knowledgeable workforce to go alongside it.
AI has limitations and is far from reaching its full potential—there are tasks that go beyond the skill set of AI. Meaning, you'll need employees with the right skills if these tasks are to be completed effectively. Similarly, while AI may be able to learn, you won't be able to assign it an innovation challenge since it can't think creatively.
Used in tandem, a strong workforce alongside the right RPA technology can make a strong team.
Will My Workforce Need to Change?
Automation is the future. Whichever way you look at it, the world is changing. But as technologies change, so must employees. This isn't unusual. Look at the world 30 years ago compared to now: technology has changed dramatically, and workers now have different skills to complete tasks.
Looking to the future, this kind of change will need to happen again. Your existing staff will need time and training to adjust to new technology. Staff will need to be capable of working with AI-powered systems from the back end.
For example, this could involve learning to work with drones when handling the supply chain. They also need to know how to test automation metrics to ensure systems are working correctly.
You should also consider the skills you look for in new employees. These, too, will need to change if you're to find the right people. It's always good to introduce people who already have experience working with AI so they can share their expertise with their teammates.
Start Preparing Now
The change to automation is well underway. It's understandable if this change seems daunting; new systems and procedures can be difficult to get your head around. There's no doubt, however, that automation can give your business a boost.
As we've explored here, there isn't really an aspect of your business that wouldn't benefit from automation. From HR to finance, and customer service to marketing, RPA can revolutionize the way you do business and make life easier for your employees. But, remember to take your time when introducing new systems and really evaluate which areas of your business would benefit most. Review each department carefully and make sure that you carry out automation testing to ensure that it's working as it should be.
Of course, change needs to start from the bottom up. Your staff will also need support to adapt. Make sure you give time for training, and that your employees know it's okay to ask questions.
So, start preparing now and embrace the future today!