Life After Remote Work: How to Prepare Yourself to Return to the Office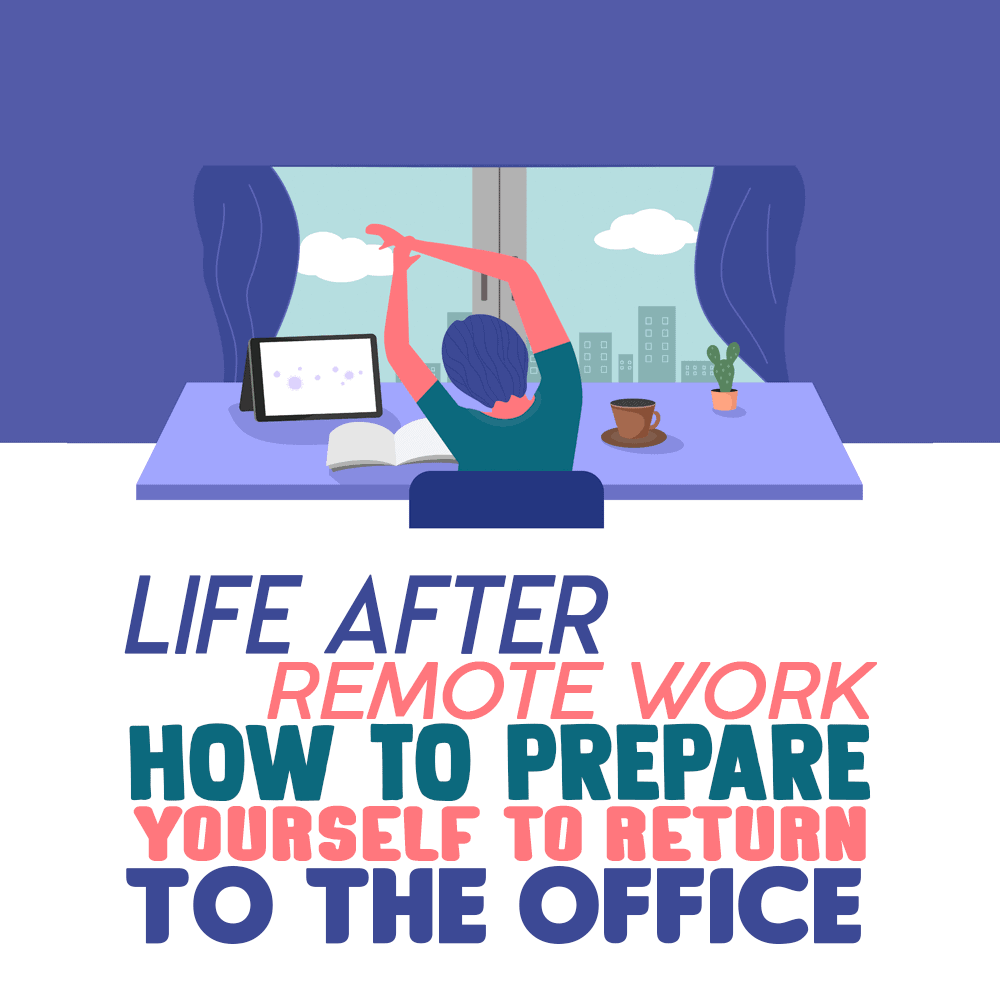 We read everywhere that COVID-19 will change our daily lives for a long time. Quarantine measures and the financial crisis have affected both people and businesses alike. While each person is affected in different ways, everyone has felt the strain of this pandemic and is responding to it the best way they know how.
This also applies to how work is being completed. For the first few months, companies and people had to adapt to the new "anti-virus" regulations and work online and remotely from home. Now, as quarantine restrictions are gradually being removed, many people are being told they will have to return to the office.
The U.S. government plans to reopen its economy according to a three-phase plan. While this seems like a necessary move for the U.S. to make, many people are curious about what reopening looks like in the middle of a pandemic and are concerned about whether or not it's the right choice to make.
Businesses have been receiving many recommendations for organizing safe working environments. The Centers for Disease Control and Prevention has offered guidelines for smooth reopening and the American Industrial Hygiene Association (AIHA) has issued recommendations for retail, restaurants, salons, and gyms on how to return with a safe working routine. Amazon has even developed a special algorithm to support its workers in response to the COVID-19 crisis.
While these new rules and procedures are being implemented, we as workers need to start preparing for this abrupt change and recognize that the office life and business processes we once knew will not be the same as before.
With employers and employees still being forced to work under significant restrictions, what difficulties are awaiting us upon our return to the office?
Changes in the Work Schedule
Post-quarantine adaptation of business processes will be gradual, so the classic work schedule is likely to disappear. It will be replaced by the opportunity to sometimes work remotely and choose alternative working hours. In the context of quarantine weakening, a flexible work schedule will help to optimize business performance and reduce the risk of spreading infectious diseases.
Flexible working hours may include:
A fixed period of time during which the employee must be present at the workplace and perform his job responsibilities; a workday can be even split into parts.
Variable time, during which the employee at his discretion determines the periods of work within the established working hours.
How To Prepare for this Novelty?
Clarify your working hours and discuss the realities of having a presence in the office. Ask your company to allow you to test a new schedule for two weeks or a month with the ability to amend if needed. Amazon allowed its employees to work from home till Jan. 8 if their position allows it. A programming platform, Coderbyte, asked software developers how they felt about returning to the office, and 64% of respondents still preferred to work remotely for some time.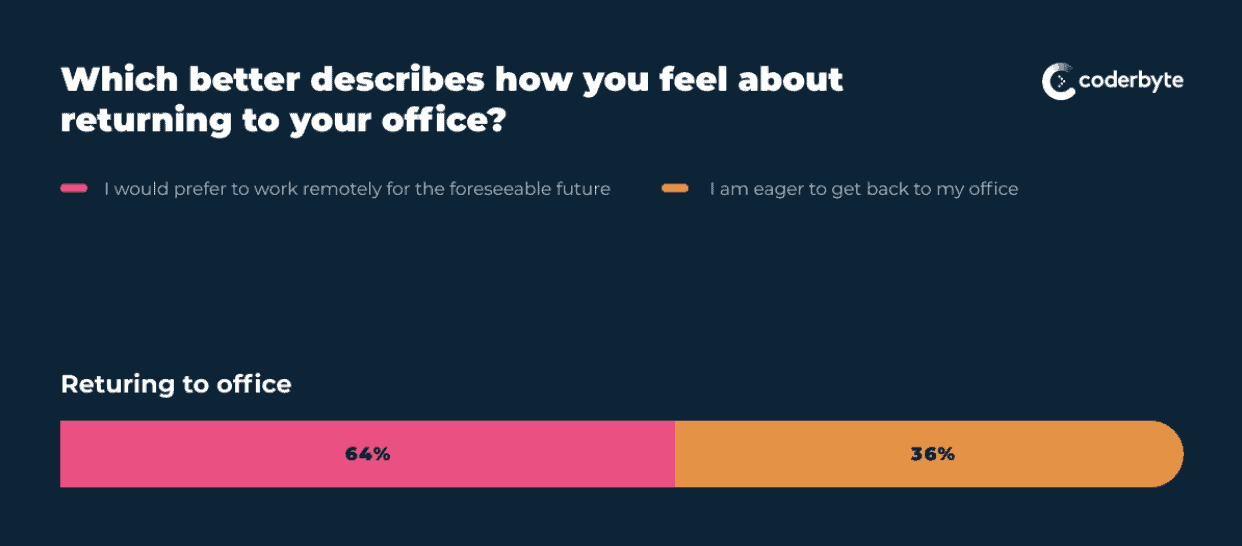 If you are a manager, be as transparent as possible in communicating with the team. Call your team often, discuss work schedules and task priorities, and tell them how the company adapts the office to the usual work pattern.
If you did not do it previously, it is high time to launch your business site for everyday interaction with the team. It will decrease the level of anxiety and misunderstanding and help the staff concentrate on work processes.
Fear of Increased Interaction and the Virus
Going offline after self-isolation and remote work will result in a sharp increase in contact with people. You will not be able to avoid close interaction with travel companions, colleagues, clients, and friends. This can all be somewhat scary as the virus is still among us.
How To Minimize the Risk?
Choose your means of protection (mask, sanitizer) and let them always be at hand. It will also benefit you to learn about the new safety rules in the office. Many companies are relocating working places and are developing new instructions and regulations for employees. Coderbyte's questionnaire results showed that developers are also concerned about safety rules in the office. Of the respondents, 83% prioritized regular cleaning procedures and 73% believed hand sanitizer must be provided in the office.
The World Health Organization suggests to implement the following protective measures:
Provide the office with soap (liquid), antiseptics, and paper towels.
Arrange points with antiseptics at the entrance to each room. It is recommended to hang a sticker or banner with information that you need to disinfect your hands.
Keep a 1.5-meter distance (about 5 feet) between workstations.
Carry out wet cleaning after each shift, air the office every two hours and after work.
Organize a centralized collection point for used personal protective equipment (PPE).
All of these actions are intended to protect employees. But if any of them confuse you, do not hesitate to discuss it with your employer.
Heavy Workload
When the office resumes its work, the company may introduce a strategy of catching up with two months of home lockdown. Coderbyte says that 45% of programmers worked more than usual since the start of quarantine.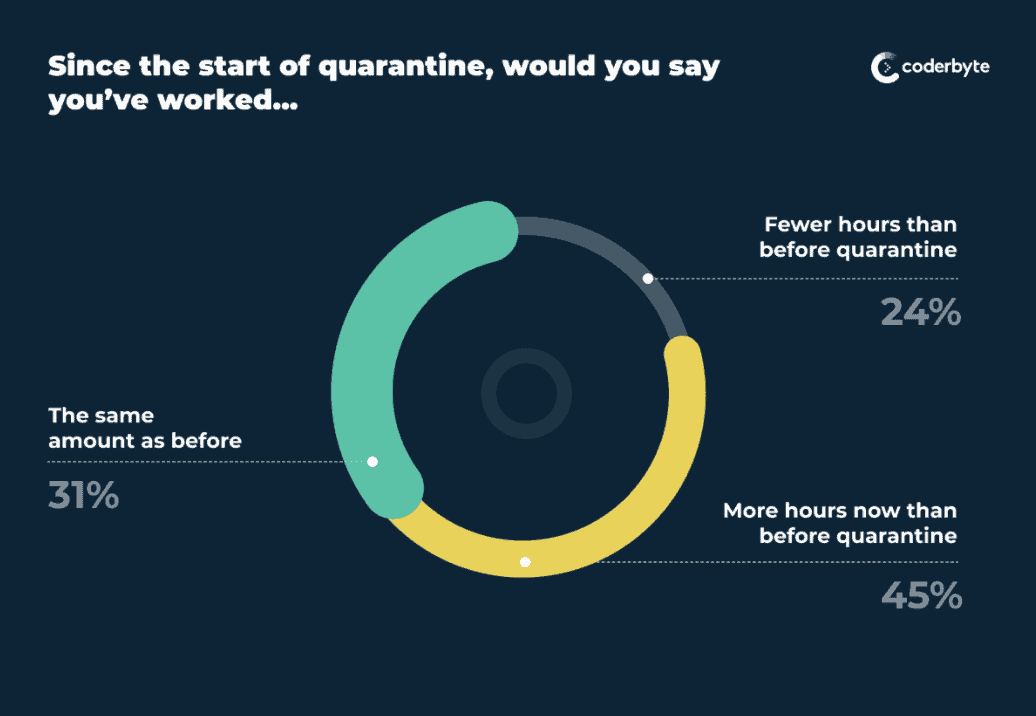 But it is difficult to be productive in such a time. As we have already learned to use various task management and communication tools to facilitate the workflow during the quarantine, we should continue digitizing our work processes.
How To Cope with this Overload?
Start with creating your to-do list. Highlight priorities in it and take care of them. If you are stuck in a routine and do not see the end of it, write down tasks that are urgent and important, then continue with important but not urgent things. It is also helpful when you can delegate some tasks to your colleagues. Eventually, your checklist may be much shorter and easy to fulfill.
Many companies will continue to offer a flexible work schedule to those who can work from home without affecting productivity. Create your personal schedule combining office and remote work. Starting to return to work, we will face a new reality. We will not be able to avoid a combination of online and offline work. And active use of office digital tools will allow us to effectively optimize our workload.
Demotivation and Emotional Burnout
Some of us feel that during the crisis we need to work twice as hard because there is a risk of being fired. As a result, our work, customer, and colleague feedback become more important to us than our physical and emotional state. Stress is exacerbated by new working conditions, a difficult road to the office, and an increase in communication. So we can easily slide into a miserable state of apathy and helplessness.
How To Avoid It
The first thing to do is give yourself time to adapt. Take as much time as you need, even if it is a few weeks. Make a list of what annoys or frightens you in this situation. Then list next to it a solution for each case. Start implementing the actions from the second column. You will not be able to do everything at once. And it is fine to do it in your own rhythm. There are many guides on how to stay resilient amid the crisis, and you will surely find your recipe.
The New Normal
It is difficult to predict when we will return to the normal working routine. Now, the main task is to take care of yourself. Introduce daily rituals that contribute to your well-being: sports, reading books, watching funny videos, inspirational quotes, meditation, and communicating with family. Each of you will have your own list of encouraging activities that drives you and fills you.
Do not forget that post-quarantine time is just as stressful as the lockdown itself. People are already used to different life patterns. Many of them have finally achieved a work-life balance because they've been able to see more of their family. So it is important to preserve it as much as possible without reducing professional productivity.