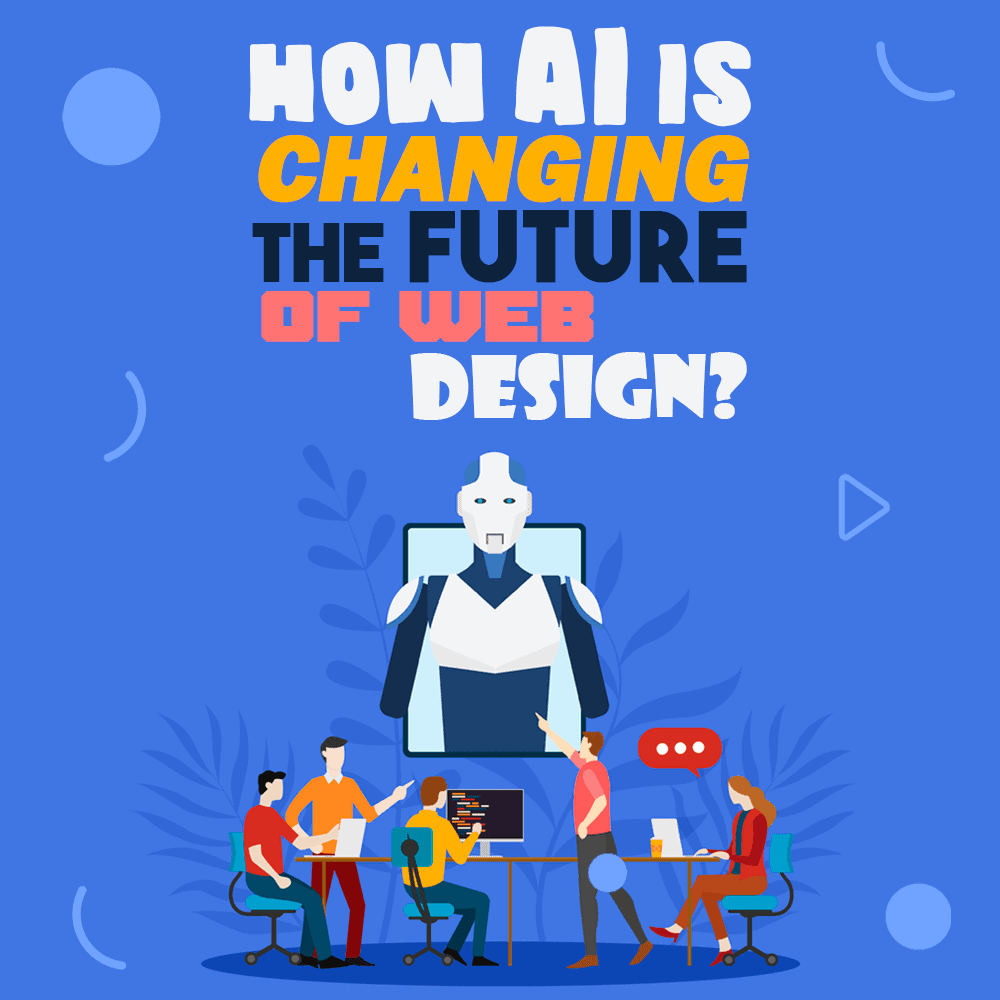 From the moment you wake up till the end of the day when you go to bed, AI has simplified our way of living and made things easily accessible. For example, when you wake up in the morning, your phone unlocks the screen through facial recognition; or when booking a cab, you are provided with an estimate about the ride-time arrival and cost. All these elements include AI to ease out our daily chores.
For the unpredictable yet tech savvy future, AI in web design plays a dominant role. Nowadays, most of the industry verticals are becoming accurate, affordable, and faster with the capabilities of this revolutionary technology. Here's a list of statistics that show the potential of AI:
In this post we'll take a look at how AI is changing the future of web design. As a developer or designer, you can harness the potential of AI to tweak your web design and development tasks and increase your chances of converting your targeted users to potential customers.
Web Design Diagnostics
On a standard note, AI helps improve the user experience and functionality of a web design and development. However, with its capabilities and improvements, it can also be used as a highly precise diagnostic tool.
Moreover, in this modern connected world, web design trends change rapidly along with the ever-evolving standards of search engines. This makes having a good website design a crucial part of the success of your business.
Even if you already have a good-looking website, you still need to make sure that it is managed properly by running periodic tests. With the help of an AI-based analytics tool such as Bookmark, Adext AI, Uberflip, Crayon, and so on, you can easily track various metrics of your website such as design quality in real time, track competitor's activities, determine right audience for your ads, and so on.
Computerized Reasoning
When you configure the user interface of your website, you need to brainstorm a lot of ideas. It generally starts with a blank whiteboard where the authorities responsible for the web app design and development share their thoughts.
Once there's an understandable structure visible on the board, a photo is captured to begin making the static HTML version of the page. This is when the improvement process for the web design also takes place. There are various tools that help in the improvement of web development.
The improvement phase requires several exertions that make it prone to mistakes and deferment in the procedure of the initial plan. With the help of AI in web design, businesses can simply transfer the drawn structure to the technology and get a model site designed in no time.
Enhancing User Interface
The growing progress of AI has made it possible to optimize and design mobile user interfaces with the help of adaptive technologies and deep learning that allow them to make important design-based decisions on their own.
Firstly, the program is trained to understand the various principles of a good design and observe the current pages of a website. This allows AI to make functional changes in your website's design by mimicking independent thoughts without any human efforts.
Web app development and design platforms like Wix are doing a great job in automating the management of UI using an ADI. Their algorithm works by cultivating billions of design combinations and making a unique interface out of it.
Influence Purchase Decisions
A lot of technological solutions in the market offer AI-based product recommendations with the help of social proof that further helps in influencing the purchase decisions of users. When a potential customer interacts with your website, these tools start providing information insights based on their query.
Moreover, by incorporating plugins and extensions, you can also track the store history of your potential customers and provide recommendations based on their past purchases. It's also used by several large-scale companies all over the world.
For instance, Netflix, being one of the dominant video-streaming service providers, uses artificial intelligence to suggest new movies and TV shows to users based on their previously watched content and search queries.
AI Optimization Tool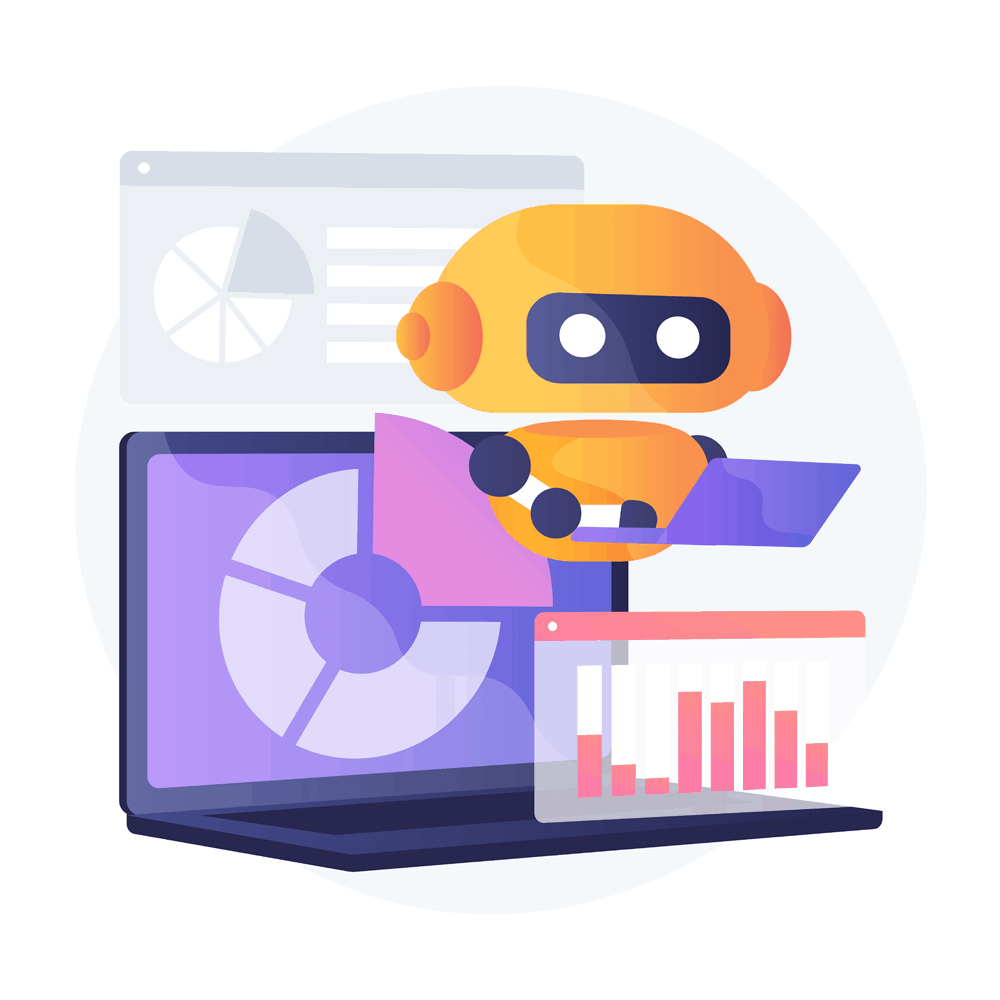 AI has the ability to change manual UI design directly from something as simple as an image to a valid HTML markup code that looks after itself. Here, the AI can regularly control the entire content of your web design, that is, from visual components and typography to animations and other graphical data.
This becomes especially valuable when design decisions are needed for specific websites. For instance, when you have an e-commerce business website that gets plenty of Request for Quotes (RFQs), you can enhance it with relevant AI-based tools and services on its regular connections with customers.
Since most website owners require new plans to enhance their product launch or upcoming events, an AI working behind the scenes functions as an ideal solution to stay updated and remain competitive in the market.
The AI works by gathering data on the site analytics, its user base, product list, and other key aspects. When the information is finished, the AI will take the final guidelines from you, such as theme, content, and color preferences, to make a completely unique website design.
AI and Humans–The Crossover Nobody Asked For
In the present era, AI relies majorly on humans to receive commands and learn new things. Moreover, even in such a technologically advanced time, a lot of people still can't devalue the importance of human touch.
Thus, without the use of the creative intelligence of humans, the role of AI in encouraging creativity is by and large a controversial issue. However, it remains to be seen as to how innovation can help address it.
Moreover, when talking about AI taking over jobs, it won't happen for a long time. Presently, AI is proving to be a developer's best friend by making their work faster, more manageable, and easier. This allows humans to work on more complicated tasks and leave the repetitive work for robots.