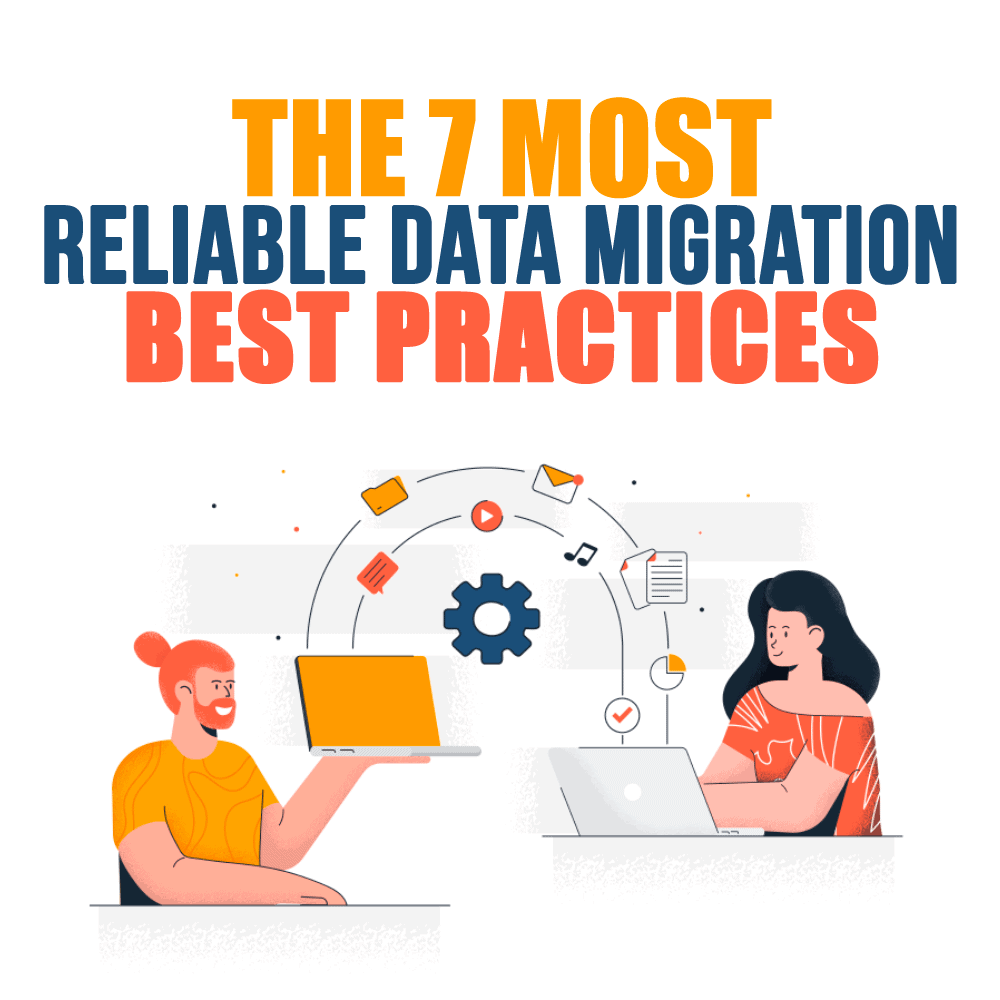 Data is what makes the digital world go round, and (to slightly misquote Dune) the data must flow. Data lies at the very core of IT technologies and is indeed the main spice that makes the digital world go round.
Big data and consumer information are among the main driving forces of most modern businesses, which is why it needs to be handled with care and respect. Especially when you are performing data migration and/or integration processes, as they need to be as smooth, seamless, and secure as possible.
Regardless of whether your data migration process involves the data being migrated from one repository to another, from data inputs to data lakes, via cloud-based channels, or from data warehouses to data marts, it is highly recommended that your company have an effective data migration plan in place.
Up to 90% of data migration projects end up being insufficiently successful, meaning the CIOs encounter problems or miss the planned deadlines. These numbers should trigger businesses that perform data migration processes to follow proven strategies and best practices, some of which I've listed below.
But first …
What Is Data Migration and Who Needs It?
The procedure involves moving data sets from system A to system B. Although it doesn't sound like it is too complex a process, it isn't as straightforward as it may seem, since it often includes some type of alteration of the database, storage, and/or application.
Data migration almost always involves some components of the ETL process, or the so-called "extract – transform – load" procedure, while the transform and load steps are inevitable. The ETL process involves the extracted data going through several different functions during the preparation process before it is ready to be loaded into system B.
Data migration is typically performed by the companies that are:
Updating their systems and/or architectures.
Doing a complete overhaul of the system.
Upgrading databases.
Creating a new data warehouse.
Merging new data from other sources, an acquisition, etc.
Deploying another system that is neighboring existing applications.
That said, let's go over the main data migration best practices.
Define Your Data and Create Assessments
Businesses, regardless of their size, must carefully define their data in terms of:
Purpose
Future purpose
Importance
Need
Scope
This step in the data migration plan enables companies to sort and determine an accurate purpose of each data type, allowing for more streamlined execution of the migration strategy. Data audits and assessments also enable companies to determine which data is unusable and/or incapable of being moved according to industry standards and rules. This way, business resources and time are being saved.
Create Data Backups
As data is quite crucial for your business and operational processes, it is probably a good idea to make sure it isn't destroyed if the migration procedure doesn't go according to plan. Preventing data loss is best done by creating data backups prior to kicking off the very process of data migration
Having data backups in place ensures that you don't suffer any data losses should any problems occur and that none of your data pieces that get corrupted, deleted, or transferred as incomplete are lost forever.
Determine Current/Future Business Rules for Regulatory Compliance
Regulatory compliance is something that businesses should have in mind whenever they handle data. Both current and future business rules for your data migration process should be determined and be in line with all the necessary regulatory standards and validation rules, especially as these tend to change every once in a while.
Following all the necessary rules and regulations allows for consistent data transfers that are compliant with data migration policies. It is a good idea to develop a clear set of rules before the migration starts taking place as well as evaluating them once the migration process has finished.
Create a Data Migration Strategy and Communicate the Process Effectively
There are generally two execution approaches you can take when performing your data migration process:
The "big bang" approach – there is a specified timeframe within which the entire data transfer is performed and completed, typically within 24 hours. During this period, live systems get shut down and the data goes into the ETL processing phase, where it gets migrated onto a new database. This approach is more time-efficient but is also riskier.
The "trickle" approach – the migration procedure is broken down into several phases. System A and system B run at the same time, so there is no downtime in operations and processes. Although this strategy is more complex than the big bang approach, it reduces data loss risk, and the data sets are migrated continuously.
During the execution, it is critical to ensure that the teams are always on the same page and that the communication between them doesn't involve any bottlenecks that may lead to the failure of the data migration procedure. The departments involved must know what their tasks and responsibilities are, while they also all must have the right resources and communication tools.
This brings us to …
Use the Right Data Migration Tools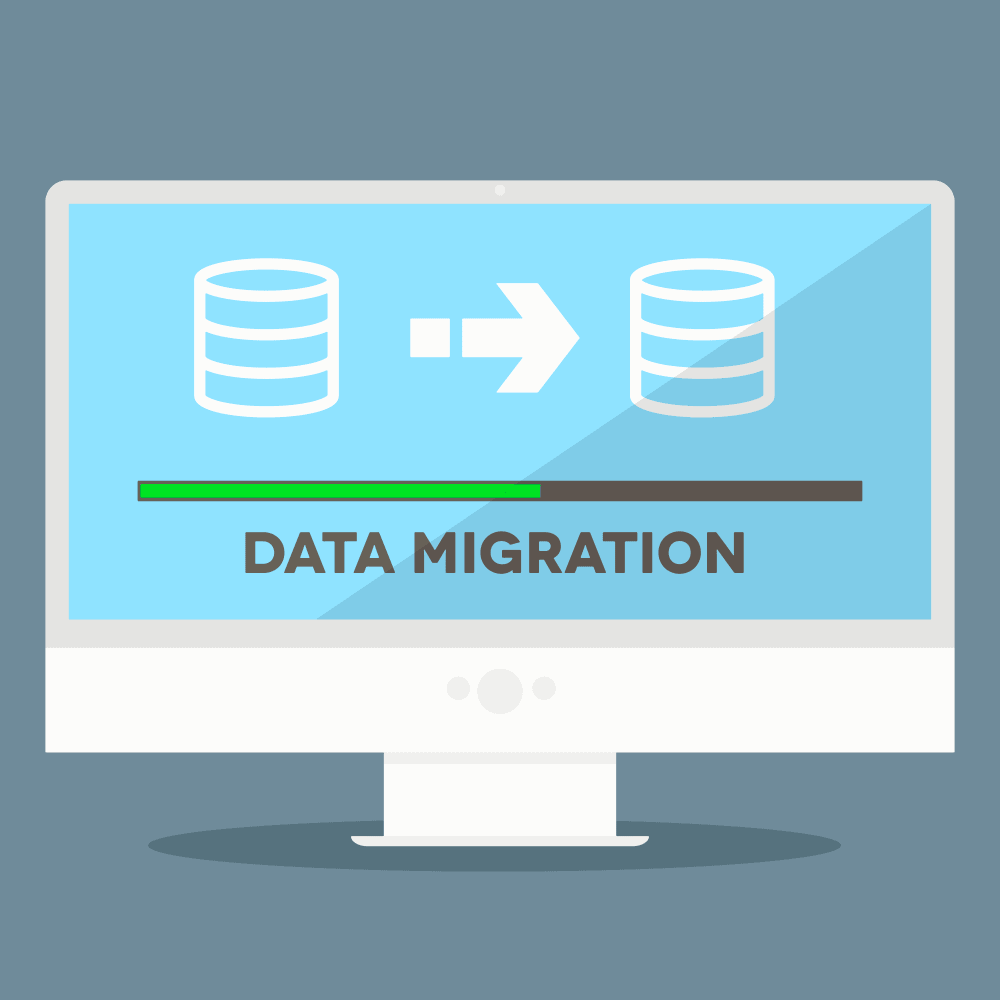 As moving scripts and data sets manually from one system to another is not the best option, to say the least, companies should use the right tools during this process. Tools that would make the data migration procedure shorter, automated, and overall more efficient.
It is a good idea to check out some great all-around data migration tools and see what they are best used for. Also, be sure to consider using the following solutions:
Deploying the right tools for each component of your data migration strategy is among the most important aspects of having an effective plan in place, so you should do your due diligence and perform thorough research in terms of which migration tools you should opt for and for what purpose. Here's an informative article on currently top-of-the-line, all-around data migration platforms.
Find use case examples, and make sure that you ask professionals about best practice tips for your own business requirements.
Tackle Risk Management Properly
Risk management is among the crucial aspects of your data migration strategy, as it allows you to predict and mitigate potential issues that may occur during the process. Be sure to list and approach as many potential problems as possible and come up with proper solutions for resolving them or—even better—preventing them from occurring in the first place. Here's a useful list of best risk management software solutions that can help you find the right one for you.
Don't Take the Testing Phase Too Lightly
No matter how confident you and your teams are, you should never perform complex and critical tasks like data migration without proper and timely testing phases.
Naturally, test your strategy prior to performing the actual transfer procedure, and be sure that each of the data migration phases—planning, design, implementation, and maintenance—has its own testing procedure. Only when all the phases have passed their testing stage will you be able to achieve a successful data transfer outcome.
Keep the Data Flowing Smoothly
Moving your data sets from one system to another can be an arduous and complex process, and it should be approached thoroughly and granularly. There are many things at play, and the risk of losing critical data is high, which is why following the best practice tips I tackled above is highly recommended, since there's always a possibility that things might not go as planned.
Understanding your data and your data flows, creating backups, and using the right tools for the job are the quintessential steps toward a reliable and successful data migration plan.