A Successful Remote Career in Coding? More Likely Than One Might Think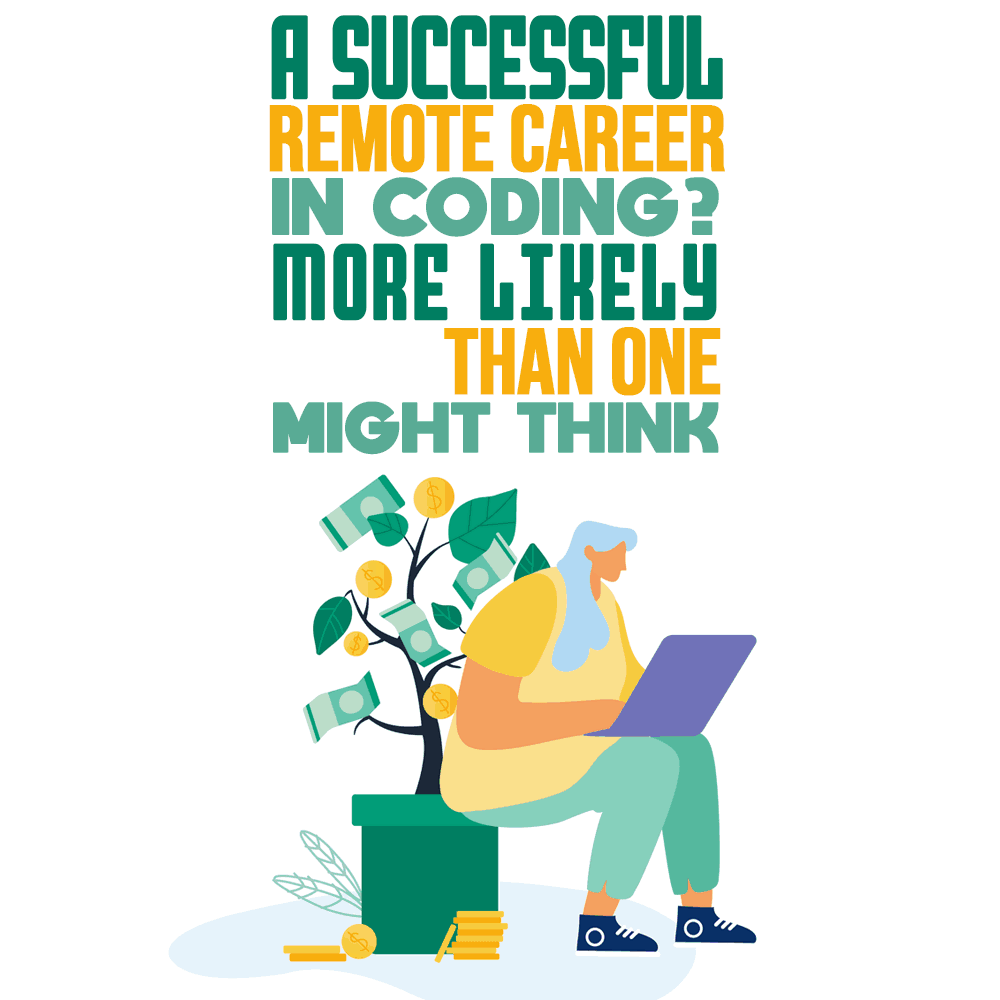 It is safe to say that a lot of developers enjoy seeing data relevant to their careers. There are a lot of sources for such data, and some of these pieces of information seem to foresee several new trends in the world of developing—one of them being the rising interest in the remote work model.
According to the 2019 Stack Overflow Developer Survey results, when asked about the 10 most important factors for their desired work positions, developers revealed that four out of the top five of these factors are closely related to remote work. They are as follows:
52.5% showed that the main factor is the office environment climate and the overall coworking culture in the company
42.5% pointed out that a flexible schedule is a must
35.8% of developers find opportunities for further professional growth
Finally, 35.3% said they care about remote work options the most.
To anyone even remotely (excuse the pun) familiar with the model of remote work, it is clear that it works exceptionally well for developers, so much that it became the new norm. In fact, an estimated 86% of people working in IT developing are remote workers and a bit less than a third work from home.
Why are developers choosing a remote career, and how does it coincide with the previously mentioned factors? Let's dive into it.
Not Every Company Has a Great Work Climate
People designing new office spaces for developers have to put a lot of elbow grease and thought into it to make the workforce as productive as possible. Some offices just seem to have a more limiting configuration in terms of coworking, as they have no additional spaces for meetings, leisure, etc.
Those working in the IT sector, similarly to many other industries, have several important needs in their daily routines—peace, privacy, comfort, etc.
As reported by Coworking Mag, some of the best working environments for developers include very ergonomic workstations, access to fantastic equipment, just the right balance of privacy and openness, and spots made for leisure.
However, most developers already have all of these conditions and much more in the comfort of their own homes. As people in this sector who work office hours often bring their work home, they choose to have a superior home office setup, which is a staple in the remote work culture.
Of course, developers working in teams need to remain in constant touch with the rest of the group. Still, working neck-to-neck is not as necessary as it used to be since the means of communication get significantly better every day.
Online workspace platforms offer a much easier, and of course, a much less stressful approach to coworking, which makes working from home a breeze, especially to those distracted by a large collegium.
It is still important to mention that a fair amount of employers in the IT sector cares to reduce the costs of office equipment, commuting, and utilities generated by the employees. Letting developers work from home is a win-win situation on both ends.
To broaden the subject, it might be important to mention that remote work does not only mean working as a developer in your home. Instead, you can choose to change cities, natural environments, countries, even continents, and your company will not suffer any decrease in employee retention rates.
The retention rate argument is particularly significant to those looking to ask their superiors to work remotely, as it shows you mulled the idea in your mind for a while.
Everyone Wants to Work on Their Own Schedule
One of the main perks of working remotely is being able to choose when and how much you want to work. Forbes Magazine pointed out that as much as 92% of the millennial workforce identified the flexibility of their working hours as their highest priority when they are looking for the next job.
The 9-to-5 working model is becoming more and more outdated and unnecessary in many industries. The process of digitization made millions of jobs more flexible in terms of setting goals and timetables.
This is why people with different daily routines, sleep and work habits, and productivity settings enjoy working on their own hours. And while it might create some differences in the workflow of the company (not everyone will be available at every point of the day), there are ways around it.
The most consistent way of setting these differences aside is setting at least one meeting during the workday at a time that works for everyone (for example, every day at noon).
Some statistics give an interesting insight into the work timetables of the developers' community. Namely, most professionals in the IT sector choose to work at relatively similar portions of the day, increasingly in the morning and less as the night approaches, with the least amount of them working at night.
Besides Developing Software, Programmers Care to Develop Skills as Well
The IT sector is among the fastest-growing, most versatile, and most vibrant industries of the modern age. To deliver nothing but excellence in this industry, developers need to constantly keep up with the times and sharpen their skills every day. However, with a 9-to-5 schedule and often some more work after hours, it gets a bit challenging to do all that.
In the IT sector, developers often get to learn new skills within their very companies through various courses and other education models. Still, many other skills are to be learned outside of work or school environments.
Once developers get to defragment their workdays and work from home, it is much easier for them to raise their productivity levels and get more done in less time. This leaves them with much more space to commit to following online courses, IT news, or even start projects of their own.
Many 9-to-5 Developers Want to Transition to a Remote Career for Various Reasons
Even though many IT professionals work from home, there are still those who partake in the daily commute. It is safe to say that a fair amount of these people seek career models their remote counterparts have already had for a while.
Some benefits of remote work, other than a better schedule and no commuting, include a better work/life balance, more time to focus on health, eating healthy, more time to socialize with friends and loved ones, and less stress.
Things to Look out for Once You Become a Remote Developer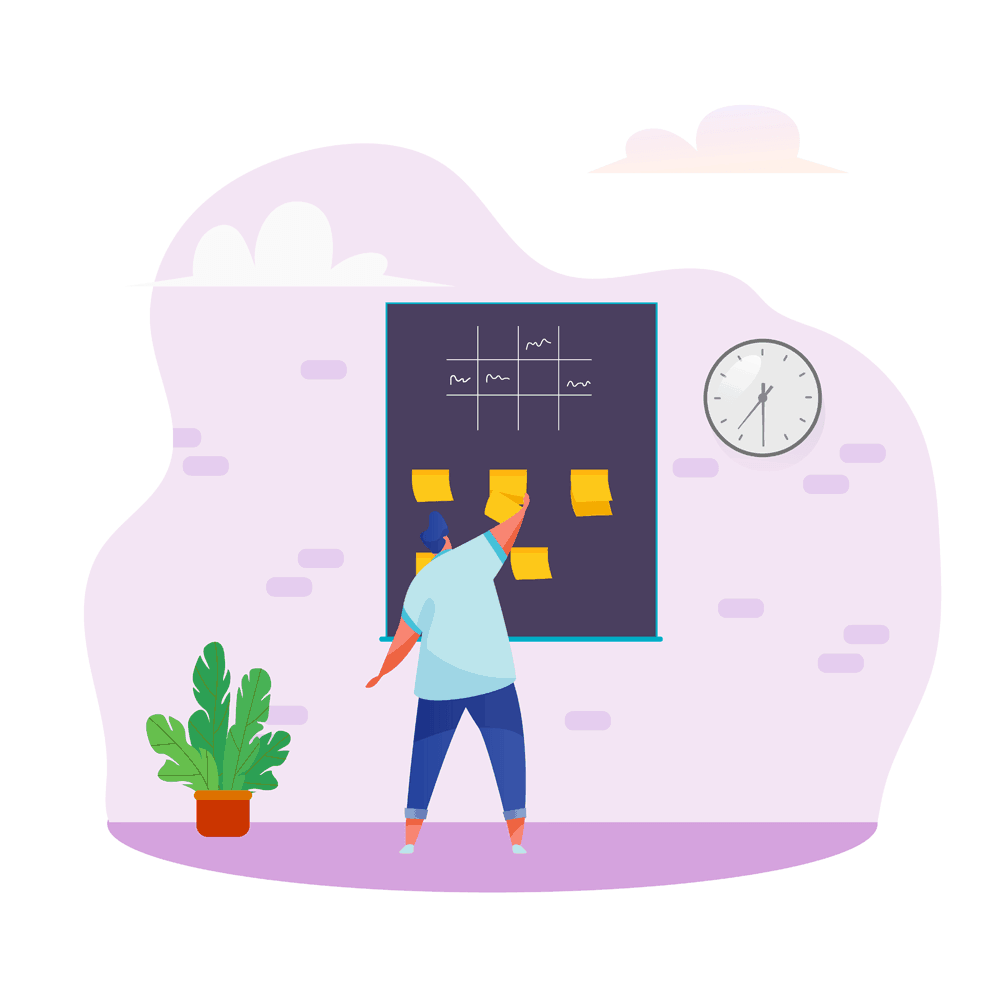 If you are looking to establish a remote career in software engineering or you already have one, pay attention to the following rookie mistakes you could be making.
Don't forget about the things you wanted to achieve as a remote worker. Start developing personal projects, work on sharpening your current or building entirely new skills, focus on your family, school, etc. Otherwise, it makes no significant difference if you are working remotely or not.
Remain focused on professional benefits, rather than personal ones. Even though you chose to go remote for several things that make your work days significantly better, remember to stay professional, available, and consistent with the amount of work there is to be done. Productivity is key—let your superiors see you are aware of that.
Avoid job-related burnout at all costs. Even though it is clear you want to make sure everyone sees just how productive you have gotten since you went remote, remember that it is not necessary for you to work much more. Rather than that, do more in less time, and the results will show.
Remember to stay around people. Isolating yourself entirely will likely make you less productive and happy. That said, try finding a comfortable coworking space, working with a cup of coffee in a local cafe, or together with your loved ones.