In true Simple Programmer tradition, I've put together this year's Christmas List for software developers, programmers, and tech junkies.

Programmers are picky people and, if your spouse/SO/family member is one, you might be finding it a huge pain in the neck shopping for them this Christmas.

Or maybe you're a programmer yourself, and you're tired of receiving yet another loud Christmas sweater from a well-meaning, if misguided, relative.

If so, you can not-so-subtly share this Christmas List. It contains my top picks for tech items this year – products anyone in the technology field will appreciate.

You can check out past editions of the annual list here:

Software Developer Christmas List 2013
Software Developer Christmas List 2014
Software Developer Christmas List 2015

If reading isn't your thing, you can watch a video I made on it here:

Let's get cracking.

This is my childhood right here.

Anyone in their 30s is going to be totally psyched about this. It comes pre-loaded with 30 games that you can plug in and play.

And for a nostalgic punch in the gut, it comes with an old-school Nintendo controller.
The emulation is great, it feels like playing the original version. No ROM's or switch out cartridges.
Pretty cool gift to get. If anything, it's for the feels.
I'm currently using a Surface Book, but my main gripe with it is that it can't play games.
Now, if I did play games, I'd be salivating over this baby.
32 gigs of RAM. 4K touchscreen display.
It has one of the highest-end video cards, so you can run most games in ultra.
It's a bit on the heavier end, and the price tag is a downer ($3,000), but I'm seriously considering ditching my Surface Book for this mean machine.
Whenever I see a super-fast SSD drive, I feel a deep urge to switch to a PC again. This one is basically a commercial-grade drive with a consumer-grade price.
This SSD drive is in one of those M2 formats, somewhat like a chip. It comes in either 1TB or 2TB.
One problem though – the 960 Pro isn't coming out till January. You could pre-order it or get the 950 Pro now instead, but I'm more stoked for the 960.
The speed on this thing is insane.
I've talked about the Raspberry PI in previous editions of the list. This is the updated Raspberry PI, and it's pretty awesome.
Way more powerful. Way more features.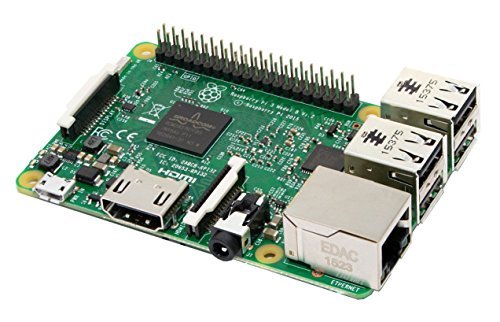 This is great for hobbies. If you're trying to nudge your children into programming or just want to create some cool projects, you can do a lot of cool things with this.
You can only get the developer edition for now, so it's not really suitable for the casual user.
But if you want to play around with Virtual Reality, this is a fresh new toy.
Not a bad choice for a programmer who wants to tinker around. I might even take a shot at producing some VR programming for this thing.
I actually did a review on this. You can check it out here.
This is basically an ultra-wide monitor that's curved. It looks amazing.
The price is a setback, but I don't mind. The monitor is top-notch. Pretty happy I bought it.
This sucker is on my wrist right now.
I used to wear an Apple Watch, but I switched to this recently. I run a lot and the Apple Watch just wasn't cutting it for me. Battery life was too short as well.
Now, the Garmin Forerunner 235 doesn't do everything I'd like it to, but the battery life is like 9 days and it gives a ton of geeky statistics about your run.
It also tracks your sleep patterns, which is cool. The Apple Watch technically does this as well…but you're probably going to be charging it while you sleep since the sucker lasts for barely a day.
You can also install apps on the Garmin Forerunner. Not Apple-ish apps, but it's something.
Admittedly, I'm not getting this – I'm pretty satisfied with my Garmin Forerunner, since I run a lot.
With that said, this comes with an inbuilt GPS, which is cool. It's generally faster and better, though not quite there yet.
Still a good gift, and some people will get a lot out of this.
Sometimes I still miss my old Apple Watch…
I've been experimenting a bit with home automation and found this pretty interesting.
If you're seriously considering getting this, check out my video review on it here.
Essentially, it gives you keyless entry to your house. You either punch in a few numbers or use your smartphone to unlock it.
Quite a convenient upgrade.
Again, I did a video review on this, so you can check it out in detail here.
You can answer your doorbell from your phone and you get a second camera monitoring your front door.
It's been super useful. You can talk to people when they drop off packages, one of those cool features that actually ends up being useful.
I dropped $200 on this thing. Totally worth it: one of the best purchases I made this year.
I have quite a few of these. It's an easy way to tie those pesky cords together.
Definitely beats using a Velcro strap or just bunching cords together.
Most of the things on this list are pretty expensive and tech-heavy, but if you're looking for a simple gift, this will definitely be within your budget.
I picked this one specifically because it's nice and compact for travel, but also because it has four ports.
It charges up to 2.1 amps (i.e. the max charge).
It also has this 'IQ smart charging' thing which comes in handy. Just flip this out, plug it in and it charges.
I bought this for my wife and she really likes it so far.
I shoot my YouTube videos with a Cannon T5I, but when I go traveling, this is way more handy. It's a superbly compact yet high-quality camera.
It comes with wireless sync and a bunch of other cool features too.
I'm using this right now. Not too expensive, but very flexible.
You can turn it in all directions and it frees up a bit of desktop space.
Monitor stands usually take up surface real estate, and they aren't widely adjustable, but this works way better than I expected. Great if you're doing the whole standing-sitting desk thing as well.
A pretty functional tool. It has Micro USB and Lightning combined, which is very convenient.
I had something like this on last year's list, but these ones are way more durable. They don't break.
I have six of these buggers.
This one charges your laptop, phone, batteries…it's basically an external battery pack.
They have a 40,000mAh version, but I opted for the 26,00mAh one instead. A number of airlines restrict the use of the 40,000mAh version, so I'd go for this instead.
Having this around is great for my peace of mind. No need to worry about dead phones when I'm out on a long haul.
I swear, both this, the Oculus Rift and the NES are tugging away at my inner child.
The 3Doodler is a pen for 3-dimensions. It works sort of like 3D printing, except you're drawing in 3D.
Quite a creative tool. It'd be fun to play around with it, and once you're bored, at least it's still a novelty item to show off to friends.
This is not a joke. PancakeBot. It exists. You can buy it.
The way it works is that you give it an image, say of a cat, and it'll draw it for you with pancake batter. Sort of like pancake art.
It's quite a unique idea. A bit on the pricey end of things, but seems like a fun thing to own.
I'm planning to get this for my daughter. It's a put-together-your-own-computer kit.
I think it's great to get kids into programming, and this seems like a fun way to get them acquainted.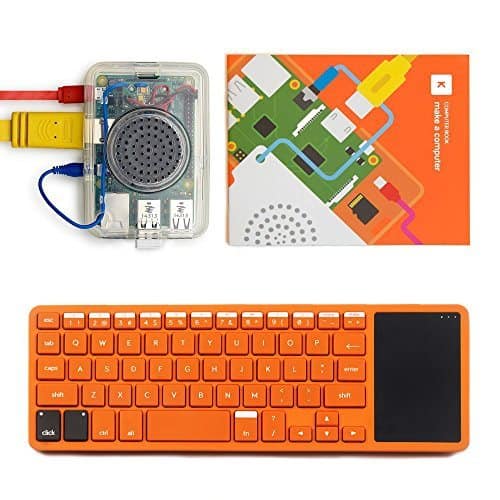 It has some programming assignments and basic tasks for them to do. The kids build their own computer, and then it's theirs.
A cool and useful tool, I'm keen on seeing how my daughter finds it.
I use this. You can raise and lower the desk according to how you want to work.
It's really cheap for an adjustable standing desk. I tend to use it in stand mode the whole time.
I'd say this is one of my better investments, as I get to burn extra calories and I have more energy.
One small downside is that you have to put this together yourself, but it doesn't take too long.
This gadget is freaking awesome.
It's a little magnetic car mount. Now, I know you're getting all skeptical – this thing? How can this be described as 'freaking awesome'?
You'd be surprised just how convenient this is.
It has a powerful magnet that you put on your dashboard with a suction cup. Then you have some strong magnets you put at the back of your phone case.
Say you're driving and using your GPS, you just stick your phone there. Simple.
It's a small thing but it makes life infinitely more convenient.
How about a gift from Simple Programmer?
Finally, you can check out a few Simple Programmer products.
There's 10 Steps to Learn Anything, which anyone in the technology field will find very useful.
Then there's the classic How to Market Yourself as a Software Developer, which many have used to brand themselves as developers and command a higher pay.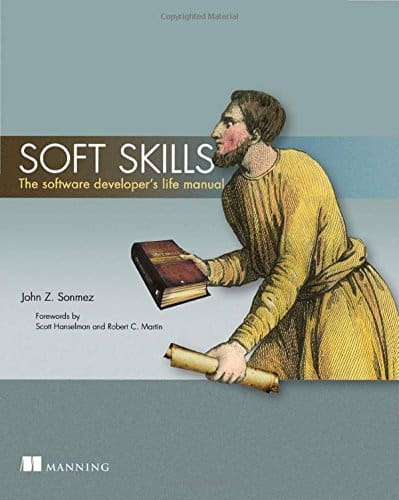 Soft Skills: The Software Developer's Life Manual is a comprehensive guide for all the software developers out there.
If you know someone who's thinking of getting into blogging, you can get them 10 Ways to Make Money From Your Blog. And no, advertising isn't the only way.
Last but not least, I've put together a course on Real Estate Investing for Software Developers.
Happy holidays!
Looking for more gift ideas?
Just a reminder, if you still need more ideas, you can check out past editions of the annual list here:
Software Developer Christmas List 2013
Software Developer Christmas List 2014
Software Developer Christmas List 2015