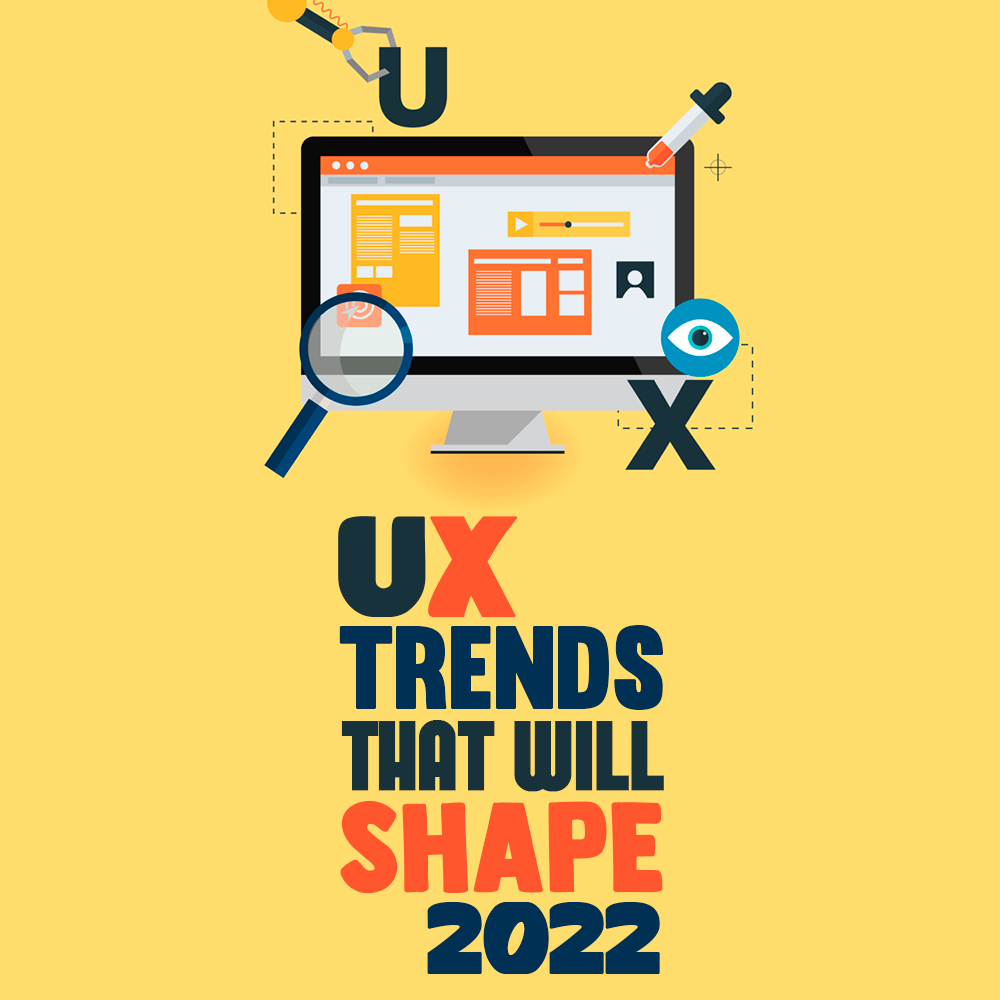 Efficient UX design is based on an innovation process where designers are always trying to learn more about their users. They make sure to create beautiful interfaces that flow, while also giving users impactful emotional experiences.
UX design works on two principles: consumer experience and problem solving. These principles are used to create aesthetic product designs. The product can be physical or digital, but the core goal stays the same: to enhance user experience and provide value when they interact with your product.
For example, several ride-sharing apps give users rewards points that they can convert into money and donate to several charities. There's no practical reason for a digital taxi service to provide this feature, yet it exists. This is because apps with additional features add a sense of value for the user, creating an emotional experience.
The modern consumer wants to be won over with empathy. They'll also interact positively with a brand when they feel that the brand cares about their problems.
Good UX design takes users on a meaningful journey. This is why UX design teams combine content strategists and creative thinkers along with interaction designers. All of these professionals share one goal: to provide value through clever design. We shall be taking a look at why UX is important, what distinguishes it from UI, and examine some of the exciting trends in UX that we will see more of in 2022 involving augmented reality, virtual reality, and artificial intelligence, among others.
Why Is UX Design Important?
According to Forbes, UX has an ROI of 9,900%, which is a pot of gold for brands that aim to settle in their users' minds. Meaning, a $100 investment in UX can return nearly $1,000.
Good UX design can lead to an increase in customer retention and loyalty and build positive association for your brand. Happy users are also more likely to tell their networks about their experience, earning you new customers. Strong and aesthetic UX design should be the core focus of a brand's marketing plan, especially one that's based in the digital space.
Amazon Web Services reports that over 80% of online customers will turn away from a brand if they have an unfulfilling web interaction. Websites that feature cluttered and unintuitive designs can cause users to permanently blacklist the business they're representing.
UX design should be an immediate priority for brands that are launching a new product or app. Early app testing is a great way for developers and designers to fix any bugs prelaunch. It can cost about 100 times more to pick out bugs once your app is launched, according to UX Planet, and the ongoing process can hamper app performance.
So, don't ignore the writing on the wall here; set your sights on good UX design. Give users an experience they'll enjoy and reap the benefits.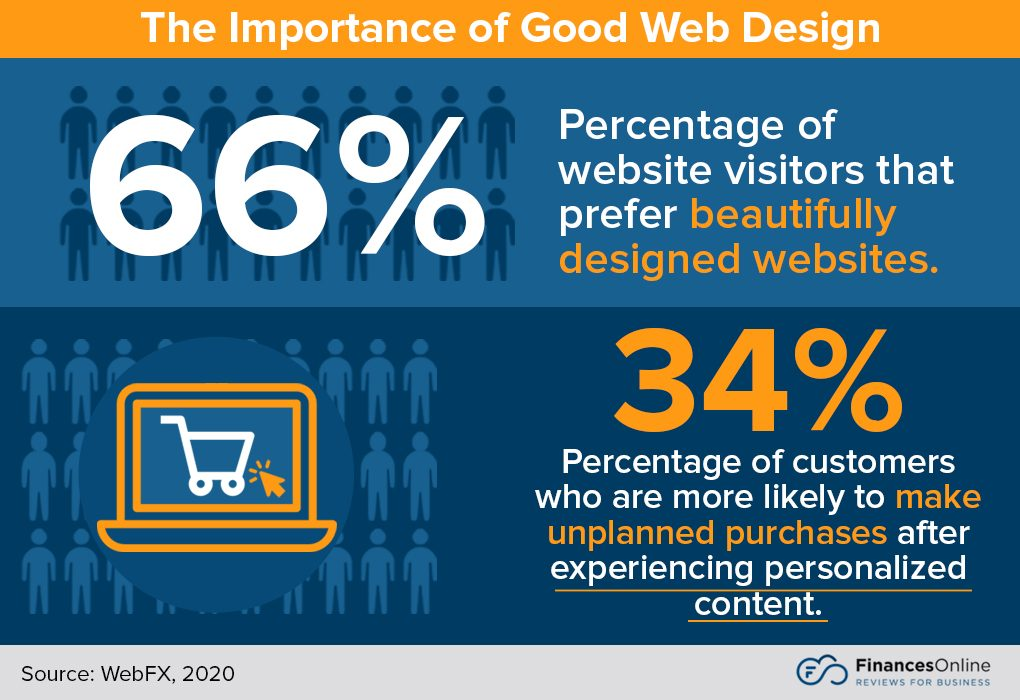 UI vs. UX: What's the Difference?
People often use UI and UX design together. Sometimes, they mix up these terms and use one when they mean the other. UI and UX are connected, but they're not the same.
UX design looks at the function of a digital or physical product. UX designers research user requirements and find efficient ways to create unique experiences for them. They're called interaction designers because they plan out the user's journey from start to end.
Interaction designers work with information architects to identify users' pain points and needs and figure out how to solve them. Interaction designers all develop prototypes and wireframes to ensure satisfying user experiences.
Good UI design involves visuals and intuition. UI designers, also called visual designers, are responsible for color palettes, typography, and graphics. They aim to create layouts that are pleasing to the eye. They also work on interactive graphics like menus, buttons, and text boxes.
A successful user experience is a culmination of UI and UX designers working in perfect harmony. Neither one exists without the other, and seamless design happens only when they're used together.
Take Medium, for example. It's an online publishing platform where users can read and write articles. It features clean lines and a minimalistic design (UI) that makes it easy to navigate.
When users want to write something, they just click on a text box that instantly opens up onto a larger page with infinitely customizable options (UX). There's no loading time or clutter to turn users away.
UX Trends to Watch in 2022
When made well, UX design drives retention and conversion rates. The three things to watch out for are that it's simple, usable, and visually stunning.
Keeping its importance in mind, let's take a look at some of the UX trends gathering speed in 2022.
1.   AR, VR, and the Metaverse
At least one person you know, if not yourself, would have recently attended training or workshop in the metaverse. There are five popular and well-developed metaverses out there right now and all of them use a combination of virtual reality (VR) and augmented reality (AR) to give users unique experiences.
Companies like Gucci and Louis Vuitton have used VR and AR to give consumers more choices in the retail experience. The metaverse opens up almost infinite possibilities for UX design and plays a crucial role here. Apps that use VR and AR have given interaction designers the chance to take design a step further.
Building app or website infrastructure that connects to the metaverse allows for new possibilities to be creative through the transition from 2D to 3D based apps.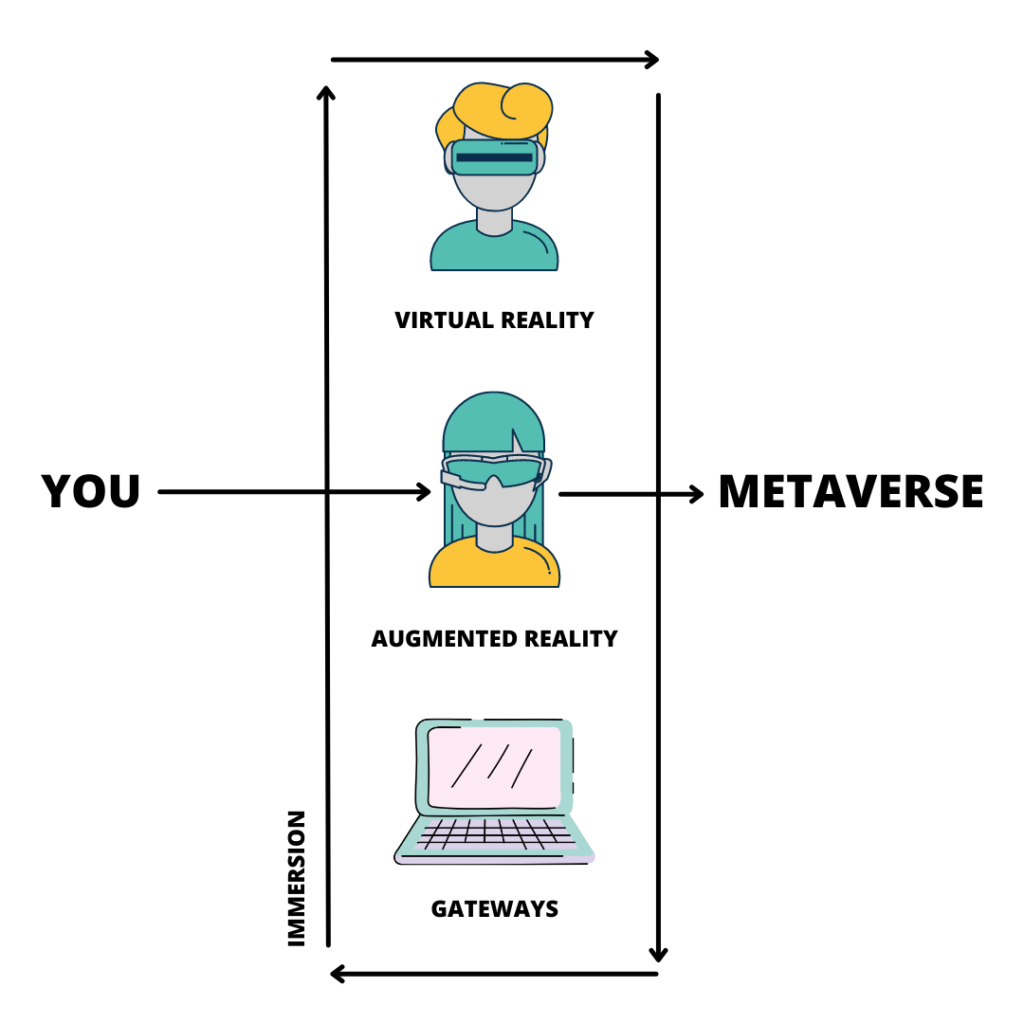 For those interested in continuing the conversation on artificial realities, such as VR, AR, and MR (mixed reality), this book is an interesting read: Immersive Metaverse e-Commerce : Metaverse UX enthused.
2.   Artificial Intelligence (AI)
Think Amazon's Alexa or Apple's Siri, and you've landed on AI. Modern tech has put computerized learning at our fingertips, and it's evolving in real time. There are three kinds of AI, and one of them (the focus here) is disrupting UX design in innovative ways.
Artificial Weak Intelligence (AWI) detects behavioral patterns and is capable of making data-based predictions. For example, everyone's Facebook timeline is different. It's based on their interests and search history, including any groups they may have joined.
UX design is needed to revolutionize AWI. From a branded perspective, intelligent design means your consumers are exposed to suggestions they want, with added value. Bonus points if the design flows and gets them to click on the links you want.
Picture this (pun intended): you're browsing for free images on Pixabay. You've searched for pictures of dogs riding bicycles. You'll see a list of results from Pixabay, but the top of the page will show better images.
These will be arranged in an attractive carousel, and you'll want to find out more. Before you know it, you've landed on Shutterstock, where you'll pay to access high-quality pictures.
This is the finesse of good UX design. It breaks through clutter, solves users' problems, and shows them added value. It is designed with users in mind and focused on providing users with what they need. AWI users will get a personalized impactful experience that will get faster and more accurate as UX designers continue to craft experiences with it. This works exceptionally well with e-commerce.
3.   The Rise of Dark Mode
Dark mode is still relatively new, i.e., designers are changing the typical user experience from light to dark. Apple may claim that it started the dark mode trend, but developers know that's untrue. Either way, everyone with a smartphone has the option to turn dark mode on with the press of a button. The background becomes dim, text is flipped from black to white, and bright colors are reduced.
UX designers gravitate toward dark mode because it's minimalist. The aesthetic has a calming effect, and visuals automatically look more graceful when paired with black.
Apps that traditionally used white tones are shifting to black. This requires a new level of mapping and path creation. Wix does this particularly well. Users can switch their site into dark mode without having to write code.
UX design is increasingly being employed to give users uncomplicated experiences in the dark. Information architects love working on it because reading is easier on a black screen. They're constantly trying to refine this process for end users.
4.   Personified Animations
Scrolling through the Internet is a personal experience. It's not something users consciously think about. There's reason to believe that getting notifications activates dopamine receptors in the brain. Dopamine is a happy chemical, and the Internet has it in spades.
Scientifically, the time you spend online is an emotional one. UX designers aim to create emotional experiences for users so that they keep coming back. Personified animations are one of the tools they use.
An anthropomorphic or personified animation is a quick animation that delivers results. For example, if you searched for a list of sales enablement tools and saw an animated infographic in the listicle, you'd remember it. The animation could be basic, like a flashing pop-up or text bubble, but it would help you retain information.
UX designers are playing around with these animations, especially on web pages. They can be deceptively simple, and still they get results. Users enjoy interacting with animated content on apps and websites. Brands should hop on this trend if they want to boost their engagement rates.
5.   A Win for Widgets
Interaction is king. Facebook changed the game when they launched their like, share, and react buttons, giving users a new way to express how they felt about the content they consumed. It also made sharing intuitive and paved the way for virality.
Take the like button as an example of a micro-interaction. Every time a user likes something, the app better understands their choices. UX designers are experts at studying users' behavior and churning out intuitive interfaces.
Micro-interactions are trending in 2022. The purpose is to increase engagement rates by making users enjoy these small interactions. For example, certain websites enlarge buttons when you scroll past them. Others place widgets in clever positions so that you want to interact.
Aesthetic widgets and buttons can change the game for mundane software, too. Think about electronic signature software. It's pretty standard for any business owner, but not an exciting experience. A UX designer can make this experience engaging by putting colorful buttons or widgets that the user enjoys.
In the Spotlight: Automated UX Testing
Brands are realizing the growing importance of UX design. These 2022 trends will continue to evolve into others. It's an innovative time for designers and strategists. They work around the clock, so users can reap the fruits of their labor.
While I have listed the top trends of the year, remember that as technology advances, the behavior of the digital user evolves too. The book Designing Products for Evolving Digital Users: Study UX Behavior Patterns, Online Communities, and Future Digital Trends is a must-read for any product designer who wants to stay on top of new UX and UI trends to give their brand the edge it needs. UX designers put their focus on what their users need.
UX design creates experiences through empathy. Whether it's seamless design, micro-interactions, user engagement, or animation, UX design can do it all. It's at the heart of the tech movement and social media platforms. The process can be further simplified through automation.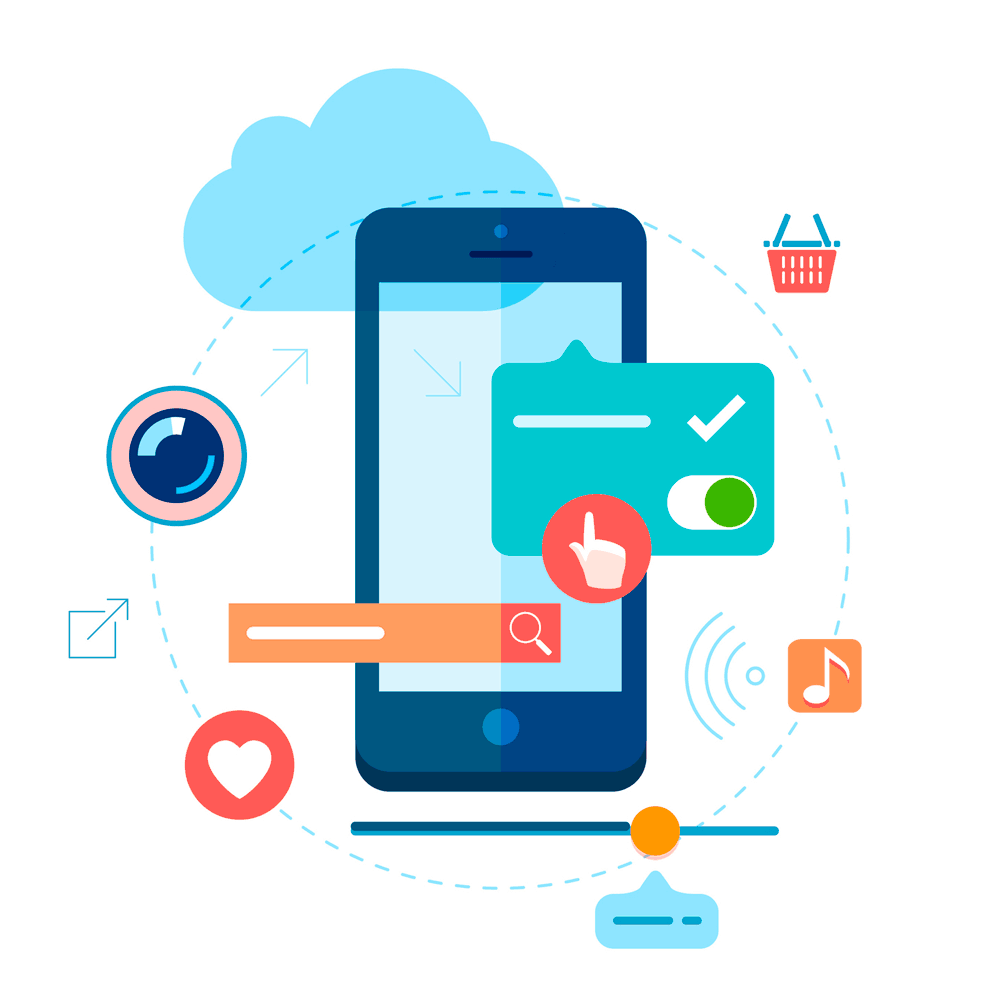 Automated UX testing is one of the types of automation testing that can be used. It simplifies the design process for businesses. Automation involves performing tasks with little to no human aid. Testing UX can include A/B testing, where users interact with an interface and give feedback. Automating this process streamlines feedback, cuts down on costs and can be used to identify design problems.
UX designers use automated testing to highlight bugs in their designs. Automated testing allows for high coverage and variations. It's possible to test your design against endless scenarios, such as slow Internet speeds, different smartphones and devices, and user behaviors.
Automated testing reduces costs, too. Testing against multiple scenarios ensures that UX designers can fix any bugs they find pre-release. It's comparatively costly to streamline bugs post-launch, and automated testing takes care of this, ensuring that your products are more profitable.
It also promises a higher return on investment (ROI). The testing process can be shared with all the stakeholders for the software. They can add comments, concerns, or improvements. The ongoing feedback collection process is efficient, gives a competitive advantage, and allows for personalized solutions.
Kickstart your automation testing by finding the tool that directly fits your needs. You'll want a tool that collects qualitative and quantitative data. It should also display results in a visually uncomplicated way. You'll be able to share your findings with your team and get their feedback in record time. All you need is the right tool.
Now is the time to get on UX design. With automation testing in place, there are no limits to what good design can do. Brands should combine UI and UX design to create authentic and interactive experiences for their end users.